Ranked! The 100 best football players of all time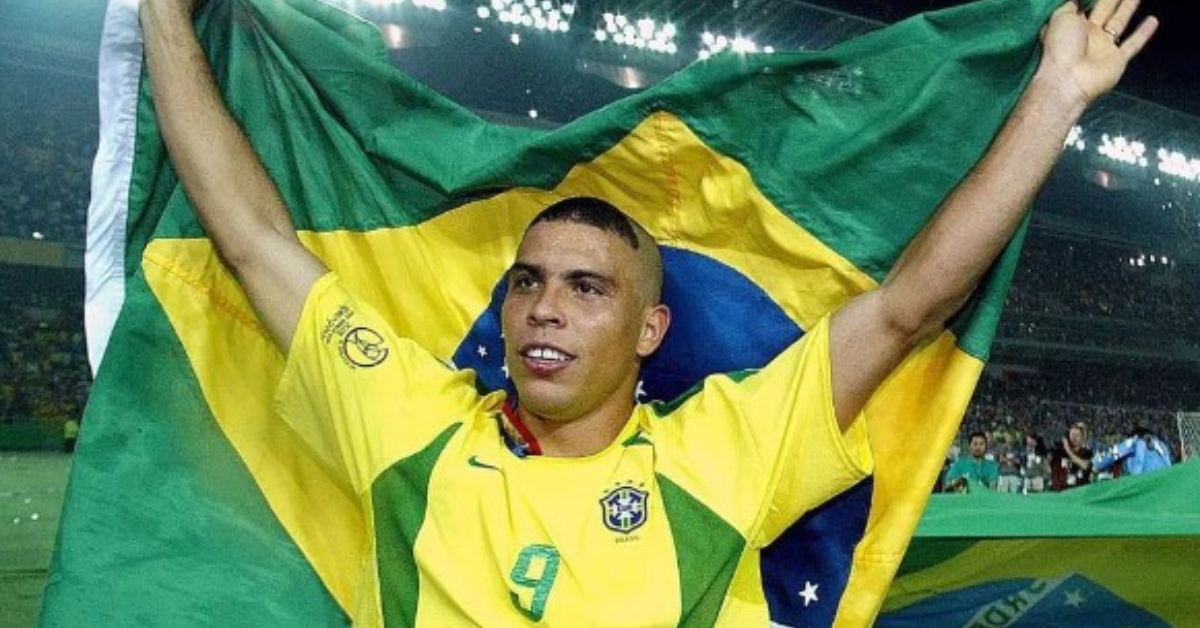 Ranked! The Top 100 Football Legends of All Time
In this comprehensive ranking, we dive into the illustrious careers and achievements of the 100 most legendary football players to have ever graced the beautiful game. From the likes of Messi and Maradona to Ronaldo and Cruyff, we explore their remarkable journeys and impact on the world of football.
George Best was not only one of the most iconic and entertaining football players but also regarded as the finest talent from the British Isles. Despite his extraordinary natural ability, his womanizing tendencies hindered his potential for even greater success. In 1968, at the age of 22, Best rightfully won the Ballon d'Or, showcasing his incredible pace, confidence, technical skills, balance, and creativity.
Best's journey began with Manchester United in 1963, where he quickly made a name for himself after being rejected by local club Glentoran for being too small. He had standout performances both for United and the Northern Ireland national team. Notably, his performance in the 1968 European Cup Final against Benfica, where he scored and contributed significantly, solidified his reputation as a football superstar.
Although Best received numerous accolades and became United's top scorer in the league for five consecutive seasons, off-field distractions took their toll on him. His career eventually led him to play for various clubs worldwide, showcasing his star quality and dominance on and off the pitch.
Career Highlight: Best's performance in the 1968 European Cup Final against Benfica inspired United to a 4-1 victory, making them the first English winners of the competition.
Ronaldo, the bald-headed, gap-toothed football prodigy, secured his place among the modern greats. He claimed his first FIFA World Player of the Year award at just 20 in 1996, eventually winning it three times, alongside two Ballon d'Or trophies. His 2006 World Cup performance solidified his status as one of the game's legends.
Ronaldo's extraordinary debut season with Barcelona in 1996-1997, during which he scored 47 goals in 51 matches and helped secure the Copa del Rey and UEFA Cup Winners' Cup, remains one of the most impressive in football history. Despite narrowly missing out on La Liga, he transferred to Inter Milan in 1997. At the 1998 World Cup, he won the Golden Ball and left a mark with four goals.
However, his last World Cup appearance did not go as planned, as he suffered a fit before the final against France, and Brazil lost 3-0. Ronaldo later joined Real Madrid and had moments of brilliance as one of the galacticos. Yet, injuries and lifestyle changes forced him to adapt his playing style.
Career Highlight: Ronaldo's brace in the 2002 World Cup final secured victory for Brazil and earned him the Golden Boot.
Alfredo Di Stefano, often regarded as one of the best all-round players in football history, didn't possess the natural gifts of some of his peers. However, legends like Bobby Charlton and Franz Beckenbauer have hailed him for his unmatched influence on the game. The battle between Real Madrid and Barcelona for his signature highlighted his significance.
Over 11 seasons, Di Stefano won eight Spanish titles, scored 218 goals in 282 matches, and secured five consecutive European Cups, scoring in all five finals. His remarkable hat-trick in the 1960 European Cup Final against Eintracht Frankfurt remains an iconic moment.
Career Highlight: Di Stefano's breathtaking hat-trick in Real Madrid's 7-3 victory over Eintracht Frankfurt in the 1960 European Cup Final.
Franz Beckenbauer, known as "Der Kaiser," displayed versatility by excelling in various positions throughout his career. Initially a centre-forward, he made his Bayern debut as a left-winger. Beckenbauer's ability to adapt and lead on the pitch helped Bayern Munich dominate West German football.
Beckenbauer's nickname, "Kaiser," was fitting. He led Bayern to a hat-trick of Bundesliga titles and European Cup victories between 1974 and 1976. As the captain of West Germany, he guided his team to triumph in the 1972 European Championship and the 1974 World Cup.
While Beckenbauer faced aggression in Bundesliga away games, he was a born winner who achieved success wherever he played.
Career Highlight: Beckenbauer captained Bayern to a European Cup victory at Hampden Park in 1976, completing a hat-trick of titles.
Zinedine Zidane was known for his exceptional creativity and technique. His ability to combine style and substance made him a rare talent in football. Zidane was not only productive but also mesmerizing to watch.
Despite his primary role as a playmaker, Zidane had the uncanny ability to deliver in crucial moments, scoring in two separate World Cup finals and netting an unforgettable winner in a Champions League final for Real Madrid in 2002.
Career Highlight: Zidane's two goals in the 1998 World Cup final, helping France secure their first-ever World Cup trophy, including the famous Leverkusen volley in the Champions League final.
Johan Cruyff revolutionized football as a player and laid the foundation for modern football at Barcelona. He introduced the concept of Total Football, emphasizing wide play, ball-playing defenders, and fluid positioning.
Cruyff won numerous honors, including three successive European Cups from 1971 to 1973. He was part of the legendary Netherlands team that reached the 1974 World Cup final, showcasing his mesmerizing dribbling skills. Although he didn't win the World Cup, his impact on the game was immeasurable.
Career Highlight: Cruyff's iconic turn at the 1974 World Cup, known as the "Cruyff Turn," remains one of the most famous moments in football history.
Cristiano Ronaldo, a prolific goal-scorer, and captain of Portugal has left an indelible mark on football. He has won numerous Ballon d'Or awards, Champions League titles, and set scoring records.
Ronaldo's career began with Manchester United, where he won the Champions League in 2008. His move to Real Madrid further elevated his status, and he became the club's record scorer, netting over 50 goals in six successive seasons. Ronaldo's journey also led him to Juventus and international success, including becoming the all-time leading goal-scorer for Portugal.
Career Highlight: Ronaldo's towering header in the 2008 Champions League final, leading to his first Ballon d'Or win.
Diego Maradona's career was marked by sheer excitement and brilliance. Standing at just 5ft 5in, Maradona's dribbling skills captivated fans worldwide. His iconic "Hand of God" and "Goal of the Century" during the 1986 World Cup showcased his extraordinary talent.
Maradona achieved success with Boca Juniors, Barcelona, and Napoli, leading the latter to two Serie A titles. He also captained Argentina to victory in the 1986 World Cup and another final in 1990.
Career Highlight: Maradona's unforgettable performance in the
1986 World Cup, including his legendary goals against England.
Pele, who burst onto the scene at 17, is a three-time World Cup winner and regarded as one of the greatest footballers of all time. His goal-scoring ability and contribution to Brazil's World Cup victories are legendary.
Pele's incredible journey took him from Santos to New York Cosmos, and he remains an enduring figure in football history.
Career Highlight: Pele's 1,000th career goal, scored in a match against Vasco da Gama in 1969.
Lionel Messi's impact on football is immeasurable. His unmatched skills, records, and consistency have made him the greatest footballer of all time. Messi's journey from Rosario to Barcelona and beyond has redefined what's possible on the football pitch.
With his breathtaking dribbles, extraordinary goals, and playmaking abilities, Messi has won multiple Ballon d'Or awards and guided Barcelona to numerous titles. His influence on the game will be celebrated for generations to come.
Career Highlight: Messi's ongoing legacy, as he continues to dazzle the world with his footballing genius.
For More Related Updates Visit Our Official Website
By- Sahiba Suri