Rafael Nadal Confirmed for Australian Open 2024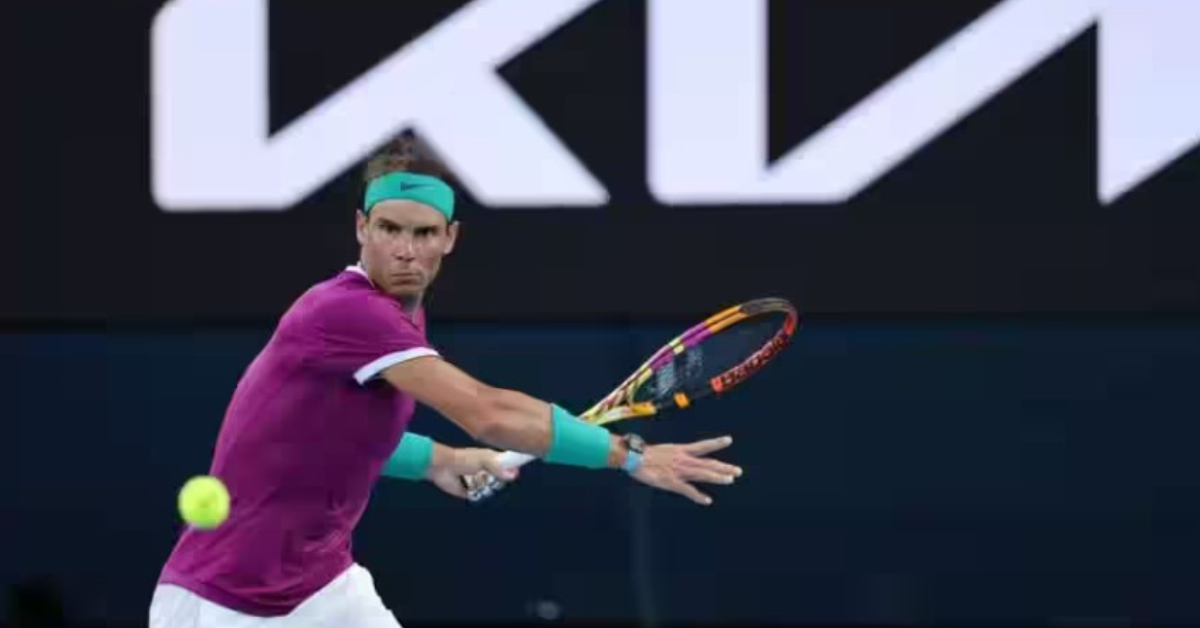 Rafael Nadal to Play Australian Open 2024: Tournament Director Confirms Return
Australian Tournament Director Craig Tiley has officially announced that tennis icon Rafael Nadal will participate in the Australian Open scheduled for January 2024. After a hiatus due to injury, Nadal's return is eagerly anticipated by fans worldwide.
Tennis fans can rejoice as Rafael Nadal is set to make a comeback at the Australian Open in January 2024. The former world number one, who boasts an impressive 22 Grand Slam titles, had been sidelined due to a hip flexor injury sustained in a second-round loss to Mackenzie McDonald at the same tournament earlier this year. Initially expected to miss eight weeks of action, Nadal underwent hip muscle surgery in June, extending his recovery period.
While there has been no official word from Nadal's representative, Benito Perez-Barbadillo, regarding the Spaniard's upcoming schedule, Australian Tournament Director Craig Tiley has confirmed Nadal's participation. Tiley revealed this exciting news during an interview on Nine Network's 'The Today Show.'
Tiley expressed his enthusiasm, stating, "We can reveal exclusively here that Rafael will be back. He's been off for most of the year, and in talking to him over the last few days, he confirmed he will be back, which we're really excited about, the champion of 2022. That's awesome."
Additionally, Tiley mentioned the possible return of Australian player Nick Kyrgios. Kyrgios underwent knee surgery in January and faced wrist and foot injuries that impacted his performance in 2023. Tiley indicated that Kyrgios is in training and may be back to compete at Melbourne Park.
In addition to Nadal and Kyrgios, a trio of former women's champions, namely Naomi Osaka, Angelique Kerber, and Caroline Wozniacki, are planning comebacks to the year's first Grand Slam tournament following maternity breaks. Tiley extended a warm welcome to these athletes and their families, eager to witness their next chapters in tennis.
It's worth noting that Rafael Nadal has publicly stated that he plans to retire after the 2024 season. Injuries have limited his appearances on the Tour, leading to his drop in rankings. Earlier in the season, he fell out of the top 100 for the first time in two decades and currently holds the 240th spot in the world rankings. However, Nadal is eligible for a protected ranking due to his extended absence from competitive events.
Notably, Nadal has been sharing training videos, showcasing his determination to compete at the Paris Olympics next year. The tennis tournament at the Olympics will be held at Roland Garros, where Nadal has clinched 14 of his 22 major titles.
During Nadal's absence, Novak Djokovic emerged as the dominant force in men's tennis, securing a record-breaking 24 Grand Slam titles. Nadal himself is a two-time Australian Open champion, with his most recent victory occurring in 2022, when he staged a remarkable comeback from two sets down in the final to defeat Russia's Daniil Medvedev, making him the first man in the Open era to achieve this feat.
For More Related News Please Visit Our Official Website
By- Sahiba Suri