The 'Non-QB NFL MVPs' quiz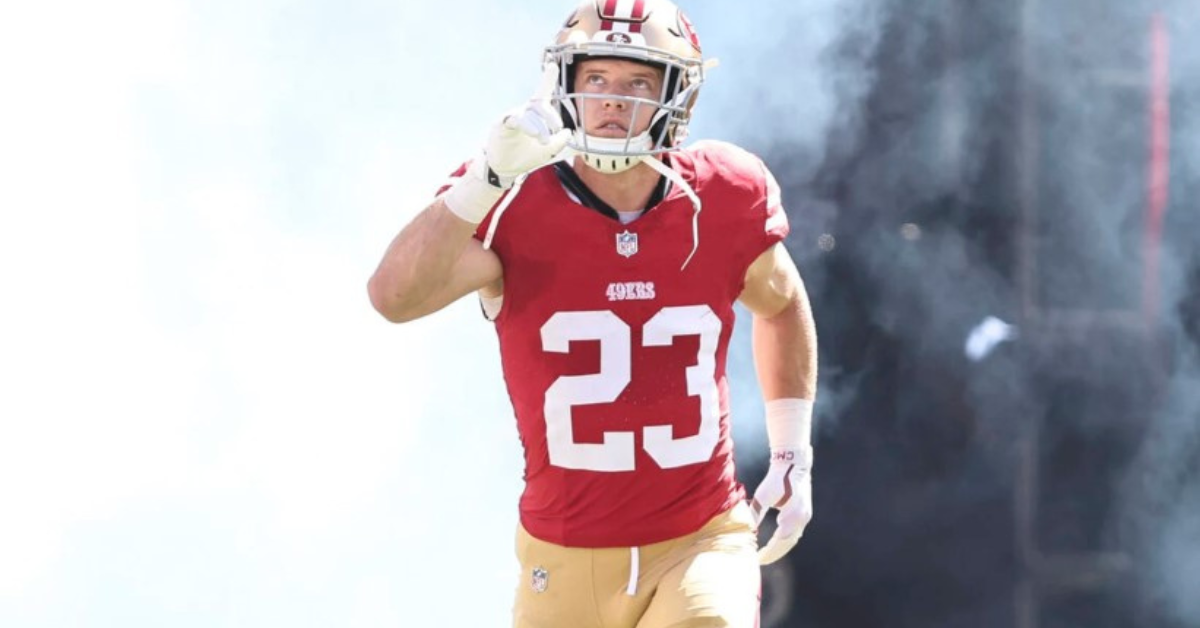 The 'Non-QB NFL MVPs' quiz
While quarterbacks have dominated the NFL MVP award for over a decade, Christian McCaffrey's outstanding performance in the first four weeks of the current season is challenging that trend. The 27-year-old veteran leads the league in rushing yards, total yards from scrimmage, and total touchdowns, contributing significantly to his team's undefeated status. Even Trent Williams, a Niners offensive tackle, believes McCaffrey has a shot at the MVP award this year, saying, 'Streaks eventually come to an end, right? This might be the year. I can see it.' If McCaffrey maintains this level of play throughout the season, it won't be hard for the rest of us to see it too.
Sure, let's put your NFL knowledge to the test with today's quiz! Throughout the rich history of the NFL, there have been only 21 exceptional players who, despite not being quarterbacks, managed to earn the prestigious NFL MVP Award. Christian McCaffrey, with his incredible performances, is making a strong case to join this elite group by the end of the season.
Now, here's your challenge: Can you name as many of these 21 remarkable players as you can in just five minutes? It's not an easy task, but if you're a true NFL enthusiast, you might just surprise yourself! These MVPs defied the quarterback-dominated trend to leave their mark on the league.
So, put your thinking cap on, recall those legendary seasons, and see how many of these non-quarterback NFL MVPs you can remember. It's a chance to celebrate the outstanding talents who have made their presence felt in a league where quarterbacks usually steal the spotlight. Best of luck, and let's see if you can rise to the challenge!
Certainly, here's the information from the quiz :
| Year | Team | Position |
| --- | --- | --- |
| 2012 | MIN | RB |
| 2006 | SD | RB |
| 2005 | SEA | RB |
| 2000 | STL | RB |
| 1998 | DEN | RB |
| 1997 | DET | RB |
| 1993 | DAL | RB |
| 1991 | BUF | RB |
| 1986 | NYG | LB |
| 1985 | LAR | RB |
| 1982 | WAS | K |
| 1979 | HOU | RB |
| 1977 | CHI | RB |
| 1973 | BUF | RB |
| 1972 | WAS | RB |
| 1971 | MIN | DT |
| 1965 | CLE | RB |
| 1962 | GB | RB |
| 1961 | GB | RB |
| 1958 | CLE | RB |
| 1957 | CLE | RB |
For More Related News Please Visit Our Official Website
By- Sahiba Suri