Max Verstappen Wins Third Straight Formula One Title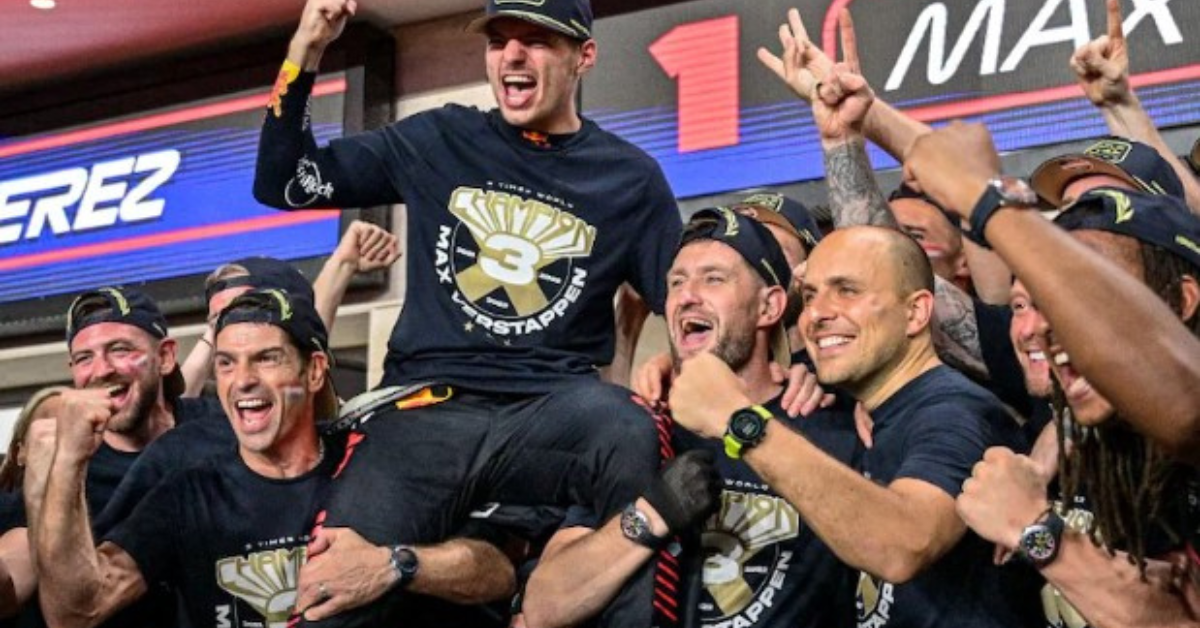 Max Verstappen secures his third consecutive Formula One title with a second-place finish at the Qatar Grand Prix, describing his achievement as "fantastic." Verstappen's success comes as his only rival, teammate Sergio Perez, was involved in a collision and retired from the race. Rookie Oscar Piastri won the sprint race, marking McLaren's first victory since 2021. Verstappen's title win, with six races remaining in the season, places him in an elite group of three-time champions in Formula One. He expresses his pride in the team's performance and looks forward to continuing racing and winning in the future.
Red Bull team boss Christian Horner praises Verstappen as "phenomenal" and "out of this world," while Piastri reflects on his stressful but successful race. Verstappen's lead in the championship is unassailable, with an impressive 184-point margin. The race also saw exciting battles among other drivers, with Lando Norris, George Russell, Lewis Hamilton, and more competing for podium positions.
Verstappen's victory adds him to the exclusive club of three-time champions, alongside legends like Juan Manuel Fangio, Michael Schumacher, Sebastian Vettel, and Lewis Hamilton. Despite his remarkable achievements, Verstappen remains focused on pushing the limits and continuing his winning streak in Formula One. The Qatar Grand Prix provides thrilling racing action and sets the stage for more excitement in the remaining races of the season.
Meta Description: Max Verstappen secures his third consecutive Formula One title with a second-place finish at the Qatar Grand Prix, describing his achievement as "fantastic."
For More Related Updates Visit Our Official Website
By- Sahiba Suri