Jilly Anais Ignites the Stage with Deshaun Watson!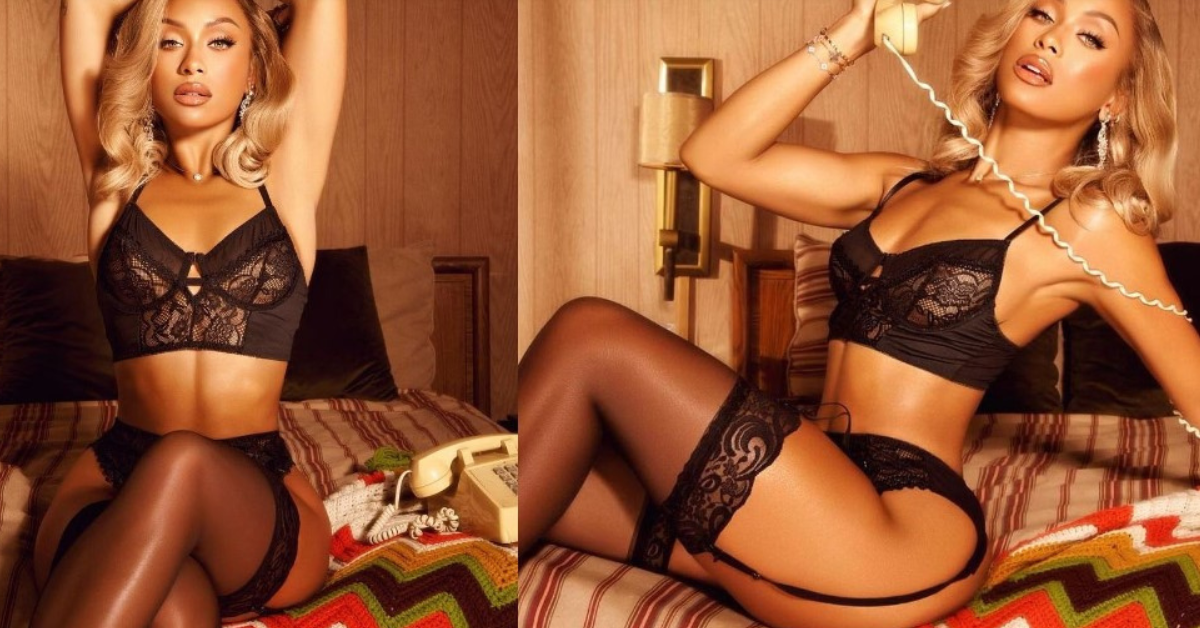 Musical Inferno: Jilly Anais Ignites the Stage with Deshaun Watson!"
Deshaun Watson's Girlfriend Jilly Anais Teases Upcoming Music Release
Deshaun Watson, the former Houston Texans quarterback, made a remarkable debut with the Cleveland Browns in their season opener against the Cincinnati Bengals. The Browns secured a dominant 24-3 victory, and Watson played a pivotal role, responsible for two touchdowns during the game. But it wasn't just Watson who had reason to celebrate; his girlfriend, Jilly Anais, also had exciting news to share.
Watson's Debut with the Cleveland Browns
Deshaun Watson's arrival in Cleveland had generated significant anticipation and excitement among Browns fans. After being acquired from the Houston Texans in a high-profile trade, he was expected to bring a new level of skill and leadership to the team. The season opener against the Cincinnati Bengals was the moment of truth, and Watson did not disappoint.
In the second quarter of the game, Watson displayed his athleticism and versatility by scoring the first touchdown with a 13-yard run. Later in the fourth quarter, he connected with backup tight end Harrison Bryant for a three-yard touchdown pass and followed it up with a successful two-point conversion run. Watson's performance was impressive, and it solidified his position as a key player for the Browns.
Jilly Anais and Her New Music
While Watson's performance on the field was grabbing headlines, his girlfriend, Jilly Anais, was making waves of her own in the world of music. Anais, a vlogger and musician, had been teasing her latest single, "I Must Really Love You," in the lead-up to its release. The song had generated buzz and anticipation among her fans.
Anais had first announced the upcoming release of her single nearly a week before the game. Her timing for promoting her music couldn't have been better, as the positive energy surrounding Watson's debut with the Browns created a perfect opportunity to draw attention to her work.
Celebrating Success Together
After the game, both Watson and Anais took to social media to express their joy and celebrate their respective successes. Watson, in particular, spoke about his evolution as a player and his readiness to showcase his talents in Cleveland. Despite facing challenging weather conditions during the game, Watson highlighted the contributions of his teammates, including star running back Nick Chubb and the tenacious defense.
Anais, on the other hand, continued to promote her new single, which had gained even more traction after the Browns' impressive victory. Her strategy of using the moment to connect with a wider audience appeared to be paying off.
In Conclusion
Deshaun Watson's debut with the Cleveland Browns was a significant moment in his NFL career, and it lived up to the expectations. The quarterback's performance on the field, combined with Jilly Anais's music promotion, made for a memorable post-game celebration. As Watson continues to lead the Browns, Anais's music career also seems to be on an upward trajectory, making them a power couple to watch both on and off the field.
For more related updates visit our official website .
By- Sahiba Suri