NFL Star Jerry Jeudy's Million-Dollar Birthday Surprise for His Mother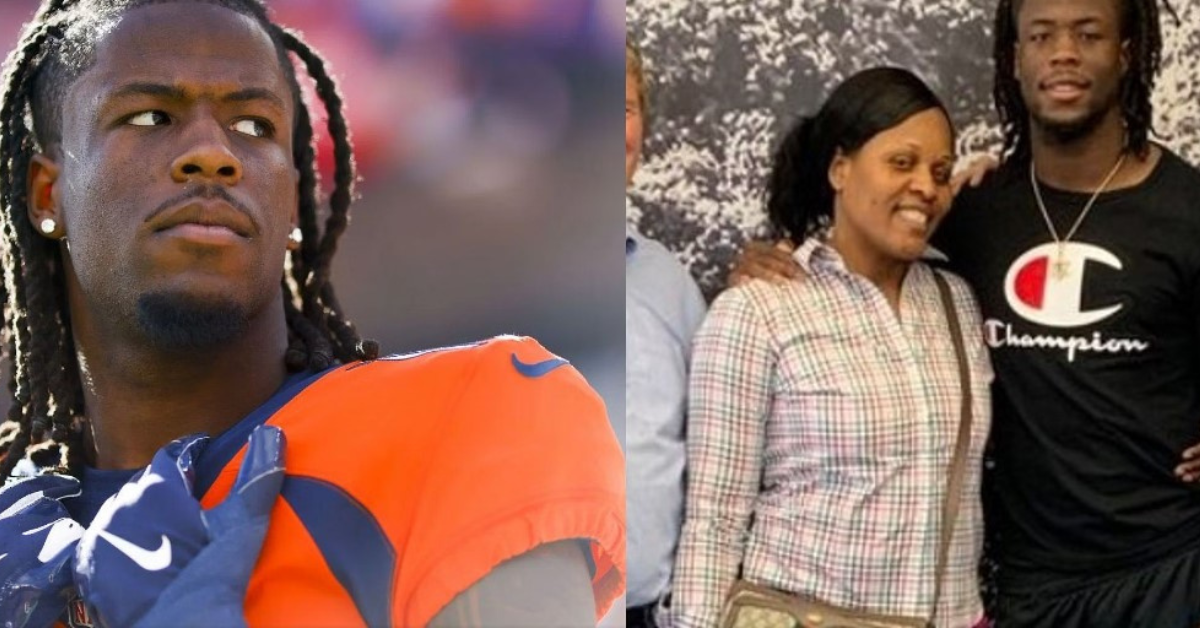 NFL Star Jerry Jeudy's, a wide receiver for the Denver Broncos in the National Football League (NFL), made headlines not only for his skills on the field but also for his heartwarming and generous gesture towards his mother. In 2020, Jeudy gave his mother a remarkable birthday gift that left many people in awe – a brand new house worth $1,000,000.
NFL players are often celebrated for their talent, fame, and fortune, but behind the scenes, they also endure rigorous training regimens and hard work to reach the pinnacle of their careers. Many NFL stars come from humble beginnings, and when they achieve financial success, they often choose to share their blessings with their loved ones. Jerry Jeudy's story is a testament to the deep love and appreciation he has for his family, especially his mother.
Jeudy, a highly touted wide receiver, was born on April 24, 1999, in Deerfield Beach, Florida. He attended the University of Alabama, where he established himself as one of the top college football players in the nation. After an impressive college career, Jeudy declared for the NFL Draft in 2020.
During the NFL Draft, Jeudy was selected 15th overall by the Denver Broncos, making him one of the top prospects in the draft class. His journey to the NFL was a testament to his talent and dedication to the sport, but he also recognized the role his family played in his success.
In 2020, shortly after being drafted by the Broncos, Jeudy decided to celebrate his mother's birthday in a truly special way. Instead of opting for traditional gifts like jewelry or clothing, he had a grander plan in mind. Jeudy reached out to his mother and told her that for her birthday, she could choose any house she wanted, and he would buy it for her.
Jeudy shared this heartwarming moment on social media, explaining, "I called her one day for her birthday and I was like, you know it's your birthday, and this is something I wanted to do since I was young. So go find whatever house you want, and I'm gonna buy it. She bought a five-bedroom house in Orlando. It is a nice gated community. That's what she wanted, and she got exactly what she wanted."
The gesture was met with an outpouring of support and admiration from fans, fellow athletes, and the NFL community. It was a powerful example of an athlete using his success to give back to the person who had supported him throughout his journey.
Jeudy's mother's new house, located in a gated community in Orlando, Florida, represented not only a comfortable and secure home but also a symbol of her son's gratitude and love. It was a dream fulfilled, and it showcased the deep bond between a mother and her NFL-star son.
While Jerry Jeudy's NFL career has seen its share of highs and lows, including injuries that temporarily sidelined him, his commitment to his family remains unwavering. His story serves as an inspiration to aspiring athletes and a reminder of the importance of family values.
In the competitive world of professional sports, where athletes often earn substantial wealth, stories like Jerry Jeudy's remind us of the power of gratitude and the significance of giving back to those who have supported us on our journeys. Jeudy's act of kindness exemplifies the impact that athletes can have beyond the field, influencing their communities and inspiring others to do good.
As Jerry Jeudy continues to make strides in his NFL career, he also continues to make a difference in the lives of his loved ones, particularly his mother. His generous gift of a million-dollar house stands as a testament to the enduring bond between a mother and her son and serves as a heartwarming chapter in the ongoing story of Jerry Jeudy's life.
For more related updates visit our official website .
By-Sahiba Suri