Bundesliga Top Scorer Race 2023/24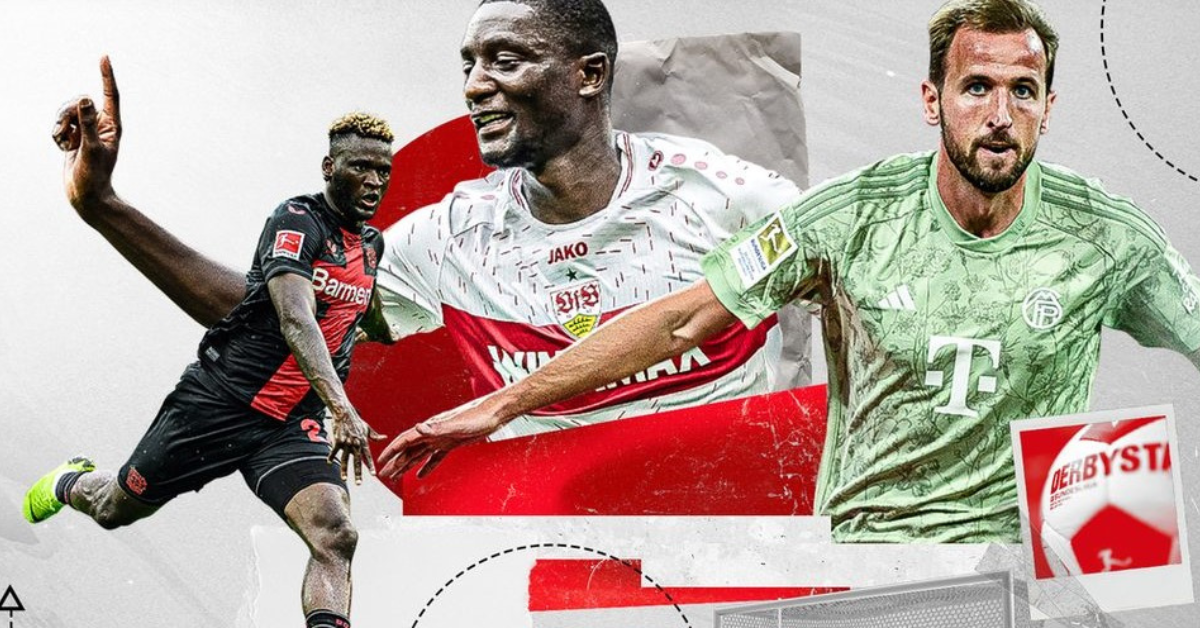 The Bundesliga Top Scorer Race: Kane, Boniface, and Guirassy Lead the Way
The Bundesliga is witnessing an intense top scorer race in the 2023/24 season, with Harry Kane, Victor Boniface, and Serhou Guirassy emerging as the frontrunners to succeed Christopher Nkunku and Niclas Füllkrug. Let's delve into the performances of these prolific goal-scorers who have set the league on fire.
Serhou Guirassy – VfB Stuttgart
Club: VfB Stuttgart
Position: Striker
Goals: 10
Appearances: 5
Serhou Guirassy's explosive start to the season has sent shockwaves through the Bundesliga. Known as a talented attacker, his remarkable scoring run has propelled him to the forefront of the top goalscorers' race. Guirassy's journey began with a brace in Stuttgart's season opener against Bochum, and he hasn't looked back since. He has found the back of the net in every appearance, including a sensational hat-trick in a 3-1 victory over Mainz. With ten goals in just five games, Guirassy has equaled Robert Lewandowski's record for the most goals scored at this stage of the season. Remarkably, he's just one goal away from surpassing his highest-ever season total (11) and six goals short of the tally achieved by Füllkrug and Nkunku at the end of the previous campaign (16).
Harry Kane – Bayern Munich
Club: Bayern Munich
Position: Striker
Goals: 7
Appearances: 5
Harry Kane's arrival at Bayern Munich was met with high expectations, and he hasn't disappointed. Six of his seven goals this season have been netted at the Allianz Arena. Kane's latest performance, a hat-trick in a 7-0 victory over Bochum on Matchday 5, showcased his scoring prowess and announced his presence in the Bundesliga. With seven goals to his name, Kane is hot on the heels of Guirassy in what promises to be an exhilarating race for the season's top goalscorer title.
Victor Boniface – Bayer Leverkusen
Club: Bayer Leverkusen
Position: Striker
Goals: 6
Appearances: 5
While Harry Kane grabbed the headlines as the Bundesliga's marquee summer signing, Victor Boniface has been equally sensational for Bayer Leverkusen. The Nigerian striker has taken the league by storm, terrorizing defenses and helping Leverkusen maintain their position at the top of the table. Boniface's incredible start includes three braces in his first five league appearances, firmly establishing his claim in the top scorers' race. Notably, he has recorded 38 shots, setting an all-time record for this stage of the season.
The 2023/24 Bundesliga season promises an exhilarating race for the top scorer title, with Guirassy, Kane, and Boniface leading the charge. As these prolific goal-scorers continue to light up the league with their performances, fans can expect an intense battle to see who will finish the season as the Bundesliga's top goalscorer. Stay tuned for more thrilling Bundesliga action!
For More Related Updates Visit Our Official Website
By- Sahiba Suri