We will play to win and take the fifth position of the tournament: Lamouchi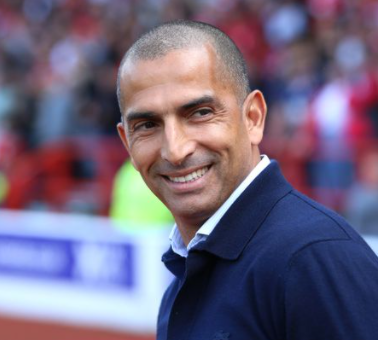 Al Ahly won in their first game at the FIFA Club World Cup by 1-0 Following Al Duhail's loss, team's star striker Almoez Ali deplore giving 'too much respect' to the African champions. But The Red Knights are not adopting the same approach again as they defeated Asian champions Ulsan Hyundai FC today.
A face-off of the two Asian rivals will occur at 6:00 pm at Ahmad Bin Ali Stadium, looking to avoid taking the wooden spoon in the six-team tournament. While Al Duhail lost fighting against the Egyptians in the second round, South Korea's Ulsan suffered a confined 2-1 defeat against Mexico's Tigres UANL on Thursday.
In today's match which is expected to be a thriller, Ulsan will be securing their first-ever victory at the Club World Cup after the 2012 campaign ended with two defeats. Backed up with home fans' support, Al Duhail can take gratification from their performance in the second half against Al Ahly on Thursday.
"We have left our defeat to Al Ahly behind and all our focus is now in the match against Ulsan Hyundai," Al Duhail coach Sabri Lamouchi told a video conference yesterday.
"All our players tried their best against Al Ahly but we lost. Now the team is determined to do well in the final game of the tournament and leave a mark in this prestigious event," he added.
"We will play to win and take the fifth position of this tough tournament. I am very confident that players will give a very good performance to achieve a win," added the Frenchman, who is expected to make changes in the team with Almoez expected to start the match.
Al Duhail defender Sultan Al Brake expected better luck in today's game after the goal evaded his team against Al Ahly despite taking seven shots on target in the second half.
"We were not lucky enough to find the net against Al Ahly but we gained a lot of experience against a very good side," Al Brake said yesterday.
"We still have one match left in the tournament and all we target is the victory. We are confident of doing well to finish this event on a high note," he added.
Being the royalty of AFC Champions League champions, Ulsan has more poles in today's match as success will prolong their ascendancy in Asian football. Ulsan will start preparations for the 2021 K League season, after their Club World Cup,
Hong Myung-bo, Head coach hoped Ulsan will return with the maiden victory at FIFA Club World Cup.
"Our players did a good job against Tigres, the strongest player. It wasn't a long time, but I think he showed well what he prepared. After the opening goal, both goals scored with set pieces, but after the game, we tried to compensate through meetings and training. The mind of representing the K-League and Asia remains unchanged. For Ulsan fans, I will reap the beauty of Yu Jong and return to Korea," he said.