Qatar u-19s squad named ahead of Iraq friendlies training camp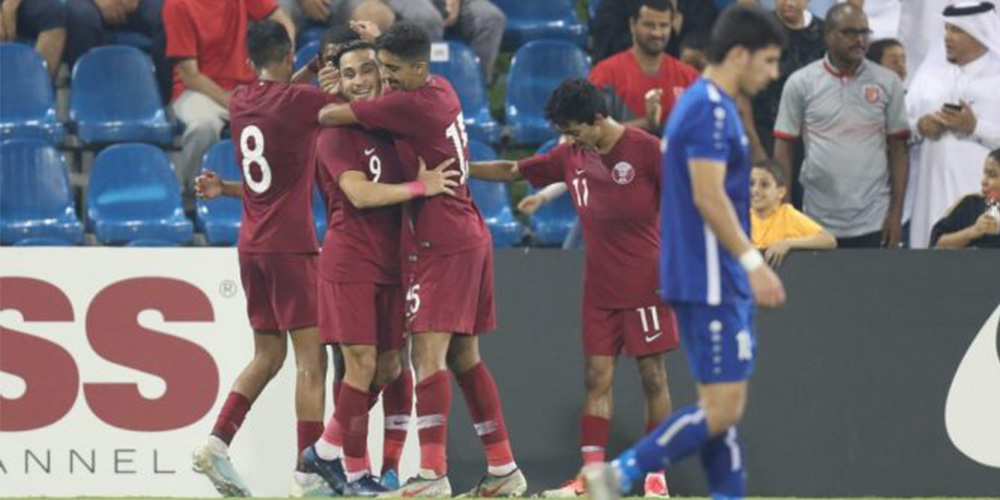 The Qatar Football Association (QFA) has announced a squad of 34 junior players that will appear in two friendly matches against Iraq later this month.
The junior squad has been announced as part of the team's preparation for the AFC U-19 Asian Cup to be held in Uzbekistan.
Qatar are in Group D alongside Tajikistan, Malaysia and Yemen for the Uzbekistan event.
Sixteen teams will participate in the event. The teams are divided into four groups. The top four teams in the tournament qualify for the 2021 FIFA U-20 World Cup to be held in Indonesia.
The Qatar national team began training last Thursday, November 5 and continues until the 17th – which is when the players will return to their clubs, QFA has announced.
The first friendly match will be played on November 12 at 6:00pm at Aspire Academy's pitch No. 4 while the second friendly will be staged on 15th at the same time on pitch No.5.
The Squad: Mustafa Tariq, Karim Haydar, Youssef Abdullah, Abdullah Badr Al-Yazidi, Muhammad Mannai, Faisal Muhammad, Abd Al Rahman Masoud Al Naimi (Al Sadd), Abdul-Rahman Al Hassan Al Abd Al Rahman, Mustafa Issam Shawky, Muhammad Mansour Musa, Saif Al Din Hassan, Jasim Fahd Al Zaraa, Shalban Abdel Nasser and Abdullah Al Khatim (Al Gharafa). Mustafa Essam Abu Ali, Al Makki Mohsen, Nayef Abdul Rahim Al Hadrami, Muhammad Abd Al Fattah Serraj, Khaled Ali bin Saba'a, Hadi Ali Tabasideh (Al Rayyan), Diab Harun Taha, Jasim Muhammad Al Muhairi, Lotfi Madjer, Ali Muhammad, Muhammad Imad Ayyash (Duhail), Abdullah Issa Al Sulaiti, Abd Al Rahman Bilal Al Sadiq, Faisal Yusef Al Obaidli (Al Arabi) ). Osama Abdul Karim Al Tayyari, Ali Nasser Al Marri (Muaither), Abdul Rahman Muhammad (Al Wakrah), Abdullah Mahmoud Awad (Al Sailiya), Muhammad Abdul Wahhab (Al Khor), and Jassem Muhammad Al Sharshani (Al Ahli)