Ooredoo Cup: Barcelona legend Xavi eyes another trophy with Al Sadd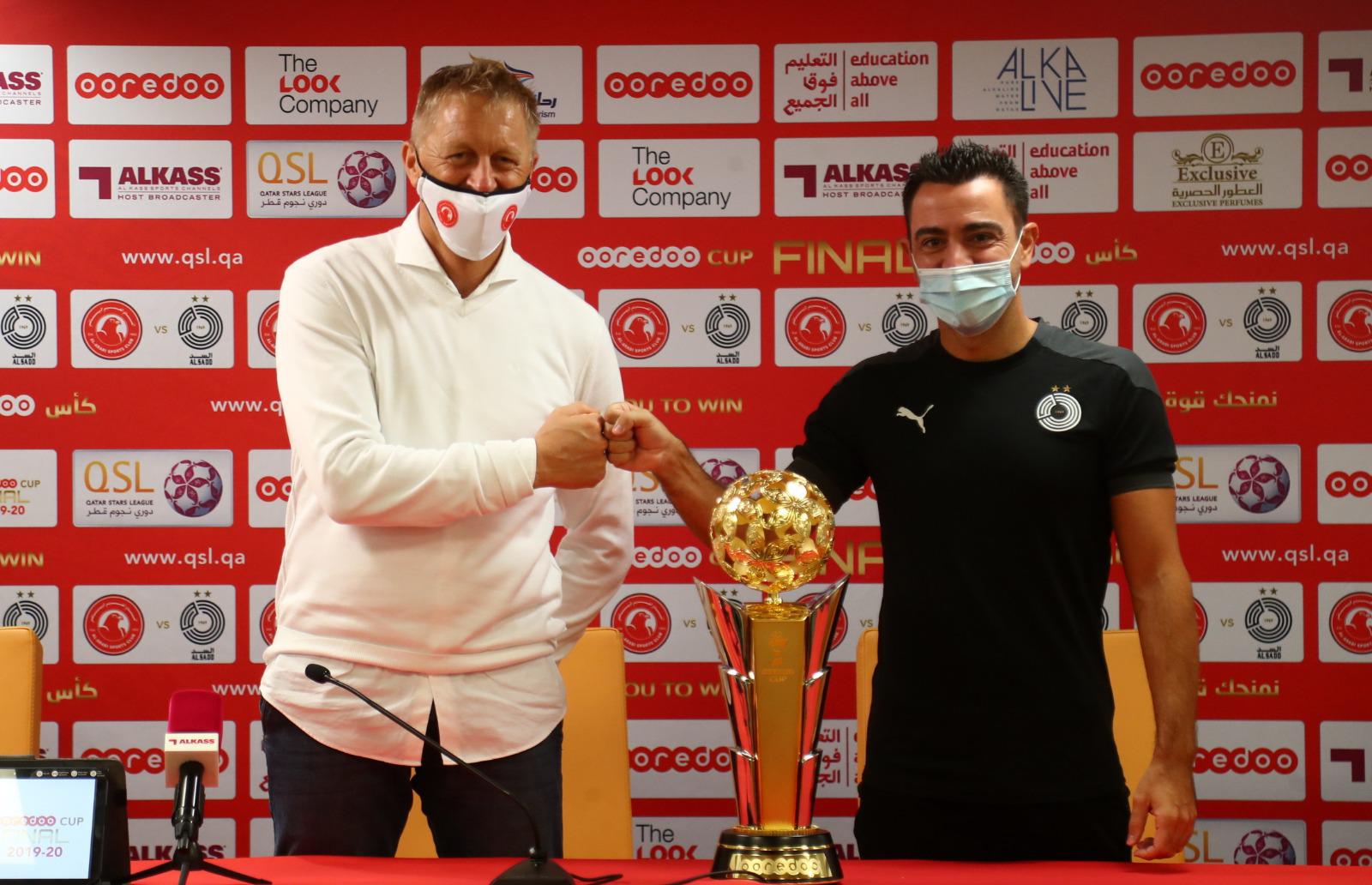 Doha: Barcelona legend and current Al Sadd coach Xavi Hernandez will be looking to collect yet another trophy when The Wolves take on Al Arabi in the final of the Ooredoo Cup final on Saturday at the Duhail Stadium on Saturday.
Both, Xavi and player Rodrigo Tabata were confident and wanted the players to enjoy the game and not be burden by the pressure of playing in the final
Xavi said, "We are very happy to be playing in this final. To be honest, I did not expect that we would qualify for this game. We have to play with a group of players who are not on national team duty.
"At Al Sadd, all matches are important. Final is for winning, not for playing! We have enough players. Hopefully, fans will have a very good game. We are here to win. We are Al Sadd, we must be winning.
"All games are important opportunities for youngsters. And they are doing well. For them, every minute is an opportunity. I am also happy that we have many youngsters, such as Ahmed Sohail and Mohammed Waad, on Qatar national duty.
"Young players have to die on the pitch. That is the best way to show their level. There is no point in being under pressure. They have to overcome pressure.
"We have to think positively. I do not think negatively. We have to be consistent. We have many competitions, like the league and Amir Cup, ahead of us. Football is not mathematics. It is about playing well, controlling the ball, creating opportunities…"
Tabata said, "This final is a good chance for our young players in particular. We have plenty of experienced players as well. I hope we will be successful and emerge as champions.
"The coach (Xavi) and I are of the opinion that we must work to win titles. This game is a good chance not only for our young players, but also for seniors like me to stay motivated for all games.
"In training and matches, I try to pass on my experience to young players. It is natural that I am keen to help out youngsters and, in turn, the team," said Tabata.