Manchester United's Lingard on what derby means to him, last season's win, his fitness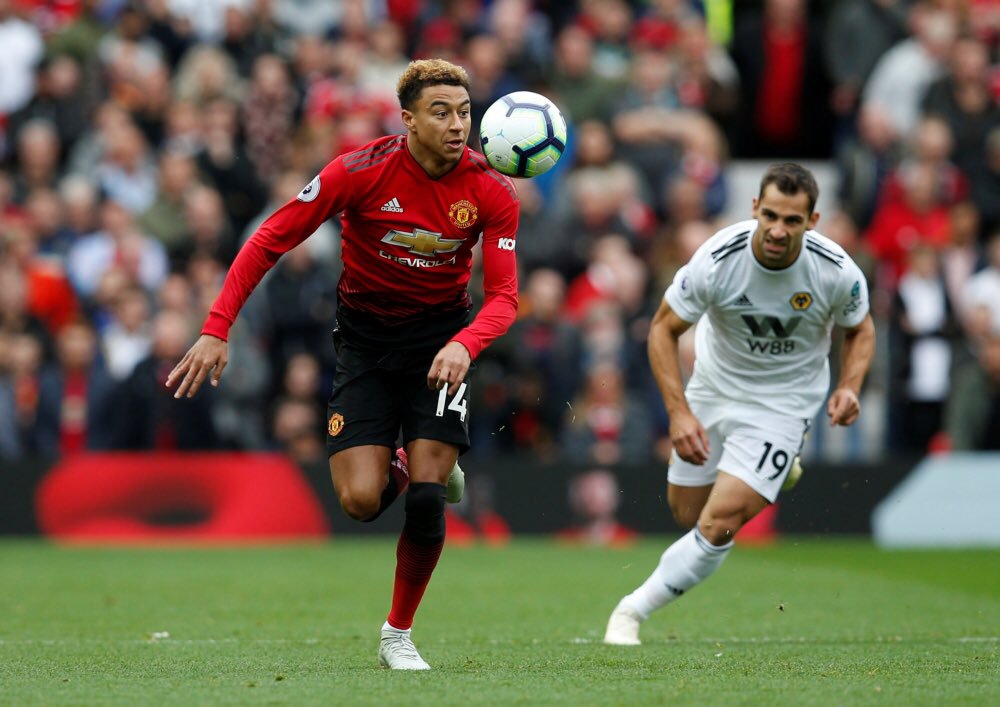 Jesse Lingard remains hopeful that Manchester United can use their recent form at the Etihad, including last season's victory over Manchester City to help his side beat the local rivals in the derby match on Sunday.
The English Premier League winners were on the verge of clinching the title against Jose Mourinho's side and were in the driving seat after a 2-0 lead during the halftime. However, the Red Devils managed a comeback because of a brace from Paul Pogba and Chris Smalling's strike from a set piece allowed United to beat City 3-2 and delay their title party.
Lingard, the Warrington born player has been at United's academy since a very young age and he knows the significance of the derby ahead of the big showdown between these two sides.
"The win last season there was a mad feeling and, hopefully, we can do it again. It will always do [special meaning for me," Lingard told Manchester United's official website.
"We've done well there and it's just about fine margins sometimes. We kept our mental state last season and got the win in the end. The way the fans were supporting us, even at 2-0 down, they stayed with us and backed us throughout the game and that spurred us on."
A groin injury meant Lingard's chances of playing regularly was limited, but was back in action in United's 2-1 comeback win over Juventus in the UEFA Champions League. The England international is ready to give his best shot, if called upon by Jose Mourinho on Sunday.
"I think these big games are what you play for. The more pressure there is, you fire off that pressure. They're the games you want to be involved in, like everyone else. The most important thing is to believe, in ourselves, that we can do it. I believe in this team," Lingard said.
"I'm getting big! I'm definitely getting stronger. I think you need to be in tip-top shape to prepare for the games correctly. I've not been doing anything specific really, just a lot of upper body work and core work. "It doesn't matter how big or small you are, if you know your core is stable, you can handle anything on the pitch."