Manchester United news: Jose Mourinho on how he got best out of Anthony Martial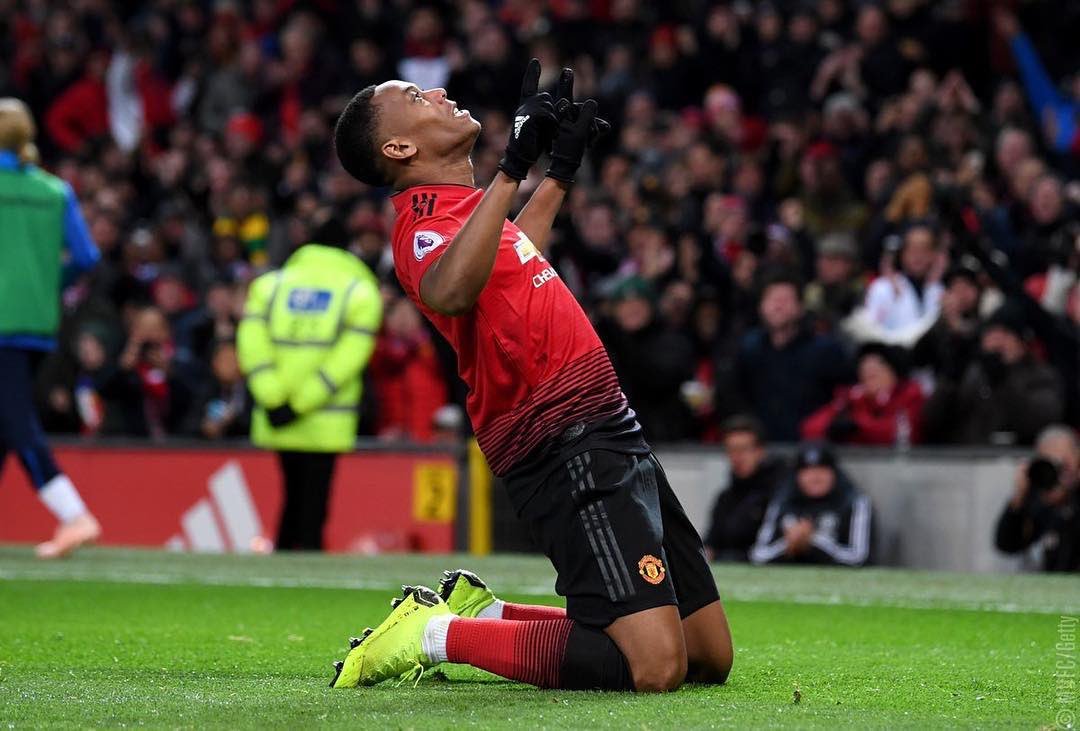 Manchester United manager Jose Mourinho has admitted he never gave up on the Red Devils forward Anthony Martial. Martial started the last season on a bright note, but the arrival of Alexis Sanchez at Old Trafford in January 2018 restricted his opportunities last season. Even this season, Mourinho started matches with Sanchez instead of the 22-year-old.
Since mid-October, Mourinho has been starting Martial ahead of the former Arsenal star and this has resulted in the forward showcasing his qualities and also his goal-scoring prowess, that has yielded him in receiving a call-up for the France squad. Mourinho insists it was necessary to put Martial through a tough test to get the best out of him.
"I never gave up. I never gave up my feelings that this was the right way for him, even if he had to go through difficult moments. I knew that for him to become a really top player, he needed to overcome some barriers that I put on the road for him. It is up to his talent, because he has phenomenal talent. It was just a question of him understanding what a top player is because there is a big difference between a top talent and a top player," Mourinho told Manchester United's official website.
It is important for Martial to retain his fine form going forward, something which was suggested by the France coach, Didier Deschamps.
"Anthony has been with the national team for a while now. He's experienced both good and bad times, which is also the case for his club," Deschamps said after announcing the 23-man squad for November's international break. What he's currently achieving with Manchester United is closer to what he's able to do regularly. I'm talking about commitment and efficiency in front of goal.
"He's a young player and I hope he is becoming more mature. He has proved that on the pitch by how important he's been for Manchester United for a few weeks already. It's obvious by Jose Mourinho's choice [to start Martial] and what he's doing on the pitch."