Man United delay hiring a sporting director with Jose Mourinho in charge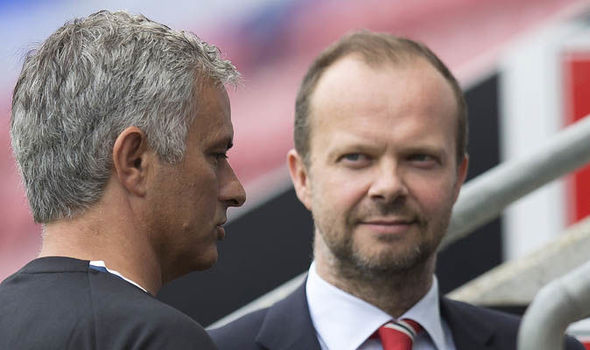 Manchester United will reportedly hold off on appointing a new sporting director while Jose Mourinho remains manager at Old Trafford. United board want to create the new role at Old Trafford but it has been claimed they will not rush to make an appointment at a time when major upheaval could undermine work of Mourinho. On one hand, Mourinho has long wanted United to hire someone to assist with transfers, on the other hand, Woodward is reluctant to appoint a new post in the football hierarchy of the club when the manager is under strict scrutiny.
Reports suggested that, United have been linked with a possible pursuit of Juventus Fabio Paratici, as well as Paul Mitchell, the former head of recruitment for Tottenham Hotspur. But the stand-out candidate for the role is Luis Campos, who Mourinho actually hired as a talent scout at Real Madrid and who oversaw Monaco's incredible squad last season. Also, there are a number of senior members of staff already filling some criteria of a sporting director and a modernizing would involve a selection of those.
Mourinho is under a lot of pressure this season with united slumping to defeats against Tottenham Hotspur, West Ham United, Brighton & Hove Albion in the Premier League. But recent 2-2 draw with Chelsea and a 2-1 win against Juventus in Turin has turned the tide a bit for the united boss. Mourinho was outspoken about his frustration at United's transfer business in the summer before it then emerged some of his targets were vetoed by the club's hierarchy. However, Mourinho will be pushing for a move for a fifth center back in the winter transfer. It is there to see whether the board backs him or not.
It was reported by Manchester Evening News in September that hat plans were being put in place to overhaul the scouting setup at Old Trafford. A new recruitment analyst would be hired to identify potential new signings for the team. A director of football is typically in place to not only aid in recruitment but to also link all facets of the football club together. It's imperative they share similar philosophies with the head coach, and with Mourinho's position seemingly precarious, any appointment would be a challenge with the long-term in mind.