Kenny Dalglish receives Knighthood as Liverpool legend is honoured at Buckingham Palace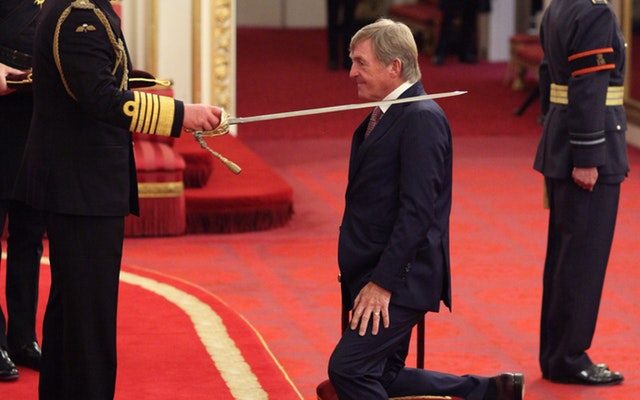 Ex-Celtic, Liverpool and Scotland hero King Kenny, 67, will become Sir Kenny to mark his services to football and charity and city of Liverpool. In his playing career of 22 years, Dalgish won six First Division championships and three European Cups as a Liverpool player before guiding the club to three more league titles as a manager. He also led Blackburn Rovers to the Premier League title in 1995. He won a number of honors with Celtic at the beginning of his playing career and earned 102 caps for Scotland during an international career that spanned 15 years.
Off the field, Dalgish, supported the families of the victims of the 1989 Hillsborough Disaster and he has raised more than £10 million for charity alongside his wife Marina. But the 67-year-old will not be signing himself as 'Sir Kenny' and is keen for the work which brought the recognition rather than the recognition itself to be the focus of attention. Speaking of his charity work, he said, "They needed a bit of help, we wanted to help them, and I'm sure they would have done the same for us I think that's what life is all about."
On his footballing career, Dalgish added, "I was lucky to play with two fantastic football clubs at hugely successful times for them and with the Scottish squad we weren't too far away from being successful as well." Speaking about becoming a Sir, he said, "You feel humble. When you start off in your life, what do you want? You just want to play football. And when you play football, what do you want to do? You want to try and be successful, be a professional footballer, try and win something."
Meanwhile, Bournemouth striker Defoe received an OBE for services to his foundation. He immediately dedicated it to Bradley Lowery, a young Sunderland supporter who passed away with neuroblastoma, a rare form of childhood cancer last year. Defoe, who was playing for Sunderland at the time, forged a special relationship with Bradley and still remains very close with his family.