Ex-Arsenal boss Arsene Wenger says robots will replace manager in future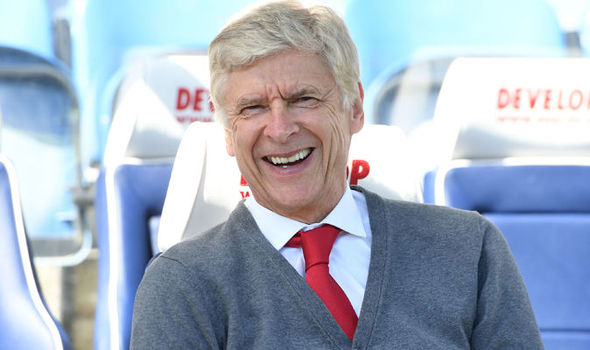 Former Arsenal manager Arsene Wenger has made a bold prediction on how the football world with change with a help of technology going forward.
Sports science has moved forward and its applications are used on a daily basis by athletes, coaches, and teams.
Wenger is of the belief that robots will replace managers on the touchline and substitutes will be made after a poll is conducted on social media.
"I've said many times, you could imagine the next chairman who says that the social networks can make a change in the second half," Wenger told beIN Sports.
"That will become more and more entrenched. It will happen. I personally, would not accept it. I'm from the old school in that respect. But we're going in that direction.
"If you imagine the power of social networks. What is even worse, it's not the majority, the minority is the most extreme, it's a bit like the problem with democracy, it's a dictatorship of the minorities.
"It's not for me, there's something I call intuition, I grew up and used my own eyes. You can as well imagine that in 20 years, a robot will sit in front of you."
Now whether this will be implemented or not is something that we have no clue, but it's something you cannot write off, considering the way we are being dependent on technology.
Wenger stepped down as the Gunners manager in May 2018 after spending over two decades with the English Premier League club.
Meanwhile, the former manager of AS Monaco has also joked about his struggle with his jacket's zipper. When he was on sidelines while in charge at Arsenal, Wenger was seen struggling to pull the zip, but that is no longer the case, according to him.
"In fact, I improved in that! I was conscious of that, they are too long and sometimes the zip didn't work and I struggled that," he said.
"People were showing it so I was conscious that I was being watched!"