Leicester City Owner Killed in Helicopter Crash Outside King Power Stadium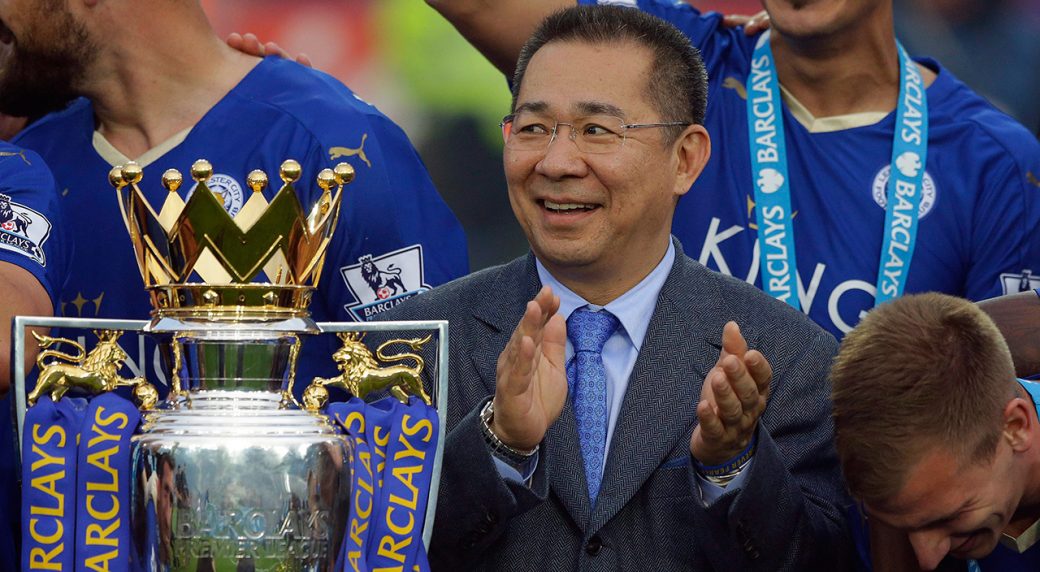 English Premier League outfit Leicester City have confirmed that the club chairman Vichai Srivaddhanaprabha died in a helicopter crash outside the club's King Power Stadium on Saturday. The Thai billionaire and two members of his staff along with the pilot and co-pilot were in killed in the tragedy.
"It is with the deepest regret and a collective broken heart that we confirm our chairman, Vichai Srivaddhanaprabha, was among those to have tragically lost their lives on Saturday evening when a helicopter carrying him and four other people crashed outside King Power Stadium. None of the five people on-board survived," read a club statement.
The incident took place an hour after Leicester City's 1-1 draw against West Ham. The aircraft took off from the centre of the pitch, cleared the stands before cashing in a fireball outside the King Power Stadium. Several eyewitnesses claim that the chopper spiralled out of control before it came to the ground.
As a result of the tragedy, The Foxes have postponed their League Cup fixture against Southampton on Tuesday. Fans and residents are paying their tributes, and thousands of bouquets and scarves have been left outside the stadium. Several Leicester City players too took to social media to remember the tycoon.
Club captain Wes Morgan tweeted: "Absolutely heartbroken and devastated regarding the news of our chairman. A man that was loved and adored by everyone here at lcfc."
Mr Vichai used the helicopter to travel between London and the King Power Stadium during matchdays. Investigations will be conducted by the Air Accidents Investigation Branch (AAIB) to find out the cause of the accident.
The 60-year-old billionaire acquired Leicester City back in 2010 for £39m. Under his ownership, the club rose to new heights and surprised the world by winning the English Premier League in 2016 despite having odds of 5000/1 stacked against them.
Mr Vichai was a self-made billionaire and a father of four. He is well respected in England especially for his work with charity which includes a donation of £2m to Leicester Children's Hospital. He was also very popular among Leicester City fans as he gave away free beers and hot dogs on his birthday.