France Strikes a 2-1 Win Against England in The Quarterfinals of This Year's World Cup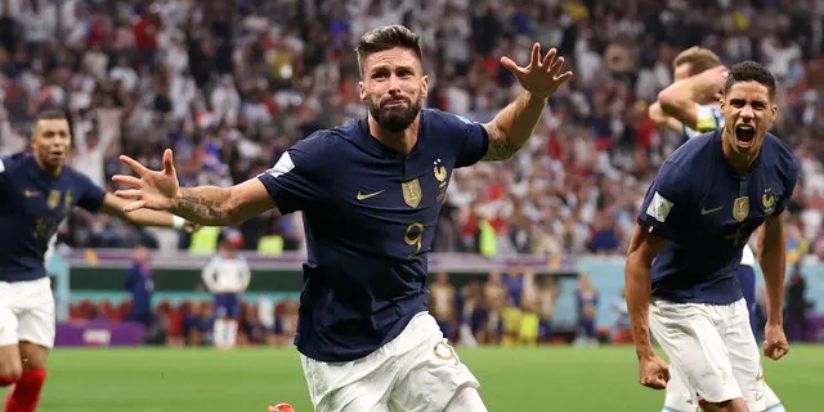 France defeated England 2-1 in the quarter-finals of the FIFA WC 2022 on Sunday at the Al Bayt Stadium.
Aurelien Tchouameni's long-range effort in the 17th minute gave the defending champions the lead.
England equalised in the 54th minute after Harry Kane converted a penalty, before Oliver Giroud restored France's lead in the 78th minute.
Kane had another chance to equalize for England, but he missed his penalty. Following the victory, France will face Morocco in the semi-finals.
Kane missed a penalty six minutes from time to prevent England from drawing level again. And that after matching Rooney's record of 53 goals for England and bringing his team level in the second half
In the 17th minute, Aurelien Tchouameni gave France the lead with a 25-yard attack that immersed past Jordan Pickford's dive.
Hugo Lloris redirected a thunderous long-range shot from Harry Kane to maintain France ahead despite having the better of the first half.
He also deflected Jude Bellingham's stinging shot over the crossbar, while England goalkeeper Pickford stopped an effort from close range by Olivier Giroud.
France will then come back again on Wednesday to face Morocco in the semifinals.