Uncapped Indian Players Who Fetched Big Bucks at IPL 2020 Auctions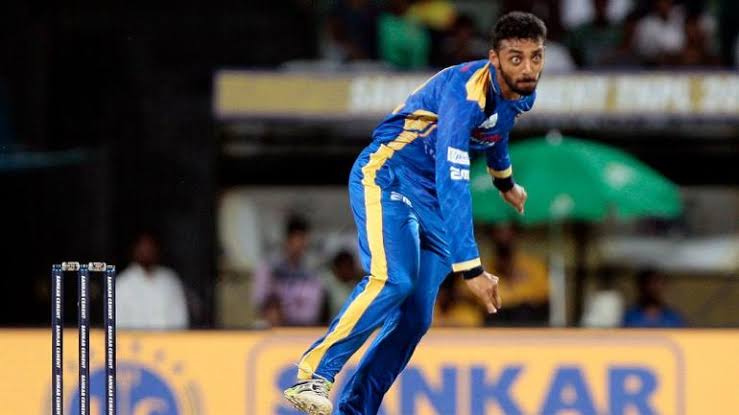 The IPL 2020 auctions held in Kolkata on December 19 was a big-budget shopping for many of the Indian U-19 players. Players like Yashasvi Jaiswal, Priyam Garg earned in crores as did uncapped Indian players Virat Singh and Varun Chakravarty. The IPL has always been a great platform for U-19 and uncapped players and this season turned out to be the same. The likes of Ravindra Jadeja and Ravichandran Ashwin also were unknown names who later made it big in the Indian cricket team and very recently Prithvi Shaw and Shubham Gill are other examples. The likes of Garg and Jaiswal will now try to emulate the above-mentioned cricketers. Interestingly, even before playing their first U-19 World Cup, the likes of Garg and Jaiswal have started making money in crores.
Here is a look at the uncapped Indian players who made earned big bucks in the IPL 2020 auctions.
Also Read: Complete List of All 8 Teams After IPL 2020 Auctions
Priyam Garg (SRH-1.90 Crores)
Garg has been selected as the captain of the Indian U-19 team which will aim to defend its title in the U-19 World Cup next year. SRH roped him in at 1.90 crores at the IPL 2020 auctions. Garg took interest in cricket in his backyard and generally rose through the ranks. He made a mark in Ranji Trophy cricket debut, scoring a ton against Goa for Uttar Pradesh. With 814 runs in 10 games at an average of nearly 68. Also from 12 first-class matches till now, he has scored 867 runs, with two centuries, averaging 66.67. AS far as List A matches are concerned, in 15 matches, Garg has 539 runs with one century. The Indian U-19 thinktank will hope that captaincy brings the best out of Garg in the world cup.
Yashasvi Jaiswal (RR-2.40 Crores)
Hailing from Mumbai, Jaiswal's story is a very moving one. From making the hard yards in training to selling phuckas to sleeping in tents, the 17-year-old has already seen a lot of struggle in his life. However, his undying passion and dedication for the game kept him going against all odds and he finally ended up getting a contract of over 2 crores in the IPL by Rajasthan Royals at the IPL 2020 auctions. He is the youngest Indian cricketer to score a double ton in List A cricket. He is a part of Indis's U-19 squad alongside Garg and will be a key player for India's chances in the world cup. At the moment he is preparing for the upcoming series against South Africa U-19 with his teammates.
Also Read: Big Names Who Were Sold And Players Who Failed to Find a Franchise
Ravi Bishnoi (KXIP-2 Crores)
Leg-break bowler Ravi Bishnoi is also a part of India's U-19 squad alongside Jaiswal and Garg. He was bought by Kings XI Punjab by 2 crores at the IPL 2020 auctions. Bishnoi grabbed a deal that was 10 times his base price. He made his debut in List A cricket for Rajasthan earlier this year in September. Since then he has come up with some notable performances. He picked up 12 wickets in two games in Syed Mushtaq Ali and in the recently concluded Deodhar trophy the young lad from Uttar Pradesh picked up six wickets and displayed his accuracy as a spinner.
Karthik Tyagi (RR-1.3 Crores)
Indian U-19 pacer Kartik Tyagi is another young recruit who was roped in by Rajasthan Royals for 1.3 crores. Tyagi is a member of the Indian-U19 squad alongside the other three names mentioned above. The UP pacer claimed 9 wickets from five games in the tri-series against England and Bangladesh. He backed it up with another six wickets from three games against Afghanistan U-19. Royals who have produced so many of the young talents over the years in the IPL and have another exciting talent who will be groomed to become a great cricketer eventually.
Virat Singh (SRH-1.9 Crores)
Virat Singh comes from the same state as former Indian skipper MS Dhoni and shares his name with the current Indian skipper Virat Kohli. However, the real reason he fetched big money in the IPL 2020 auction was due to his big-hitting prowess in the middle-order. In seven Vijay Hazare Matches for Jharkhand this year, Singh scored 335 runs at an average of 83.75, hitting two fifties and a hundred. To add to that he scored 343 runs in 10 matches at an astonishing T20 average of 57.16 in the Syed Mushtaq Ali trophy this year. With Manish Pandey and Kane Williamson already forming the middle-order for SRH, it will be really interesting to see how he fits in the scheme of things for the 2016 champions.
Also Read: IPL 2020 Auction As it Happened
Varun Chakravarthy (KKR- 4 Crores)
Kings XI Punjab bought Varun for a whopping 8.4 crores as he ended up being one of the biggest Indian players to be sold at the IPL 2018 auctions alongside Jaydev Unadkat who was also sold at the same price. The Karnataka bowler was given just one game last year and was released ahead of this year's auction. KKR roped him in for 4 crores at the IPL 2020 auctions. His base price at the auctions was 30 lakhs. KKR faced tough competition from RCB for the young spinner but got him at the end.