MS Dhoni's Future In Case IPL 2020 is Cancelled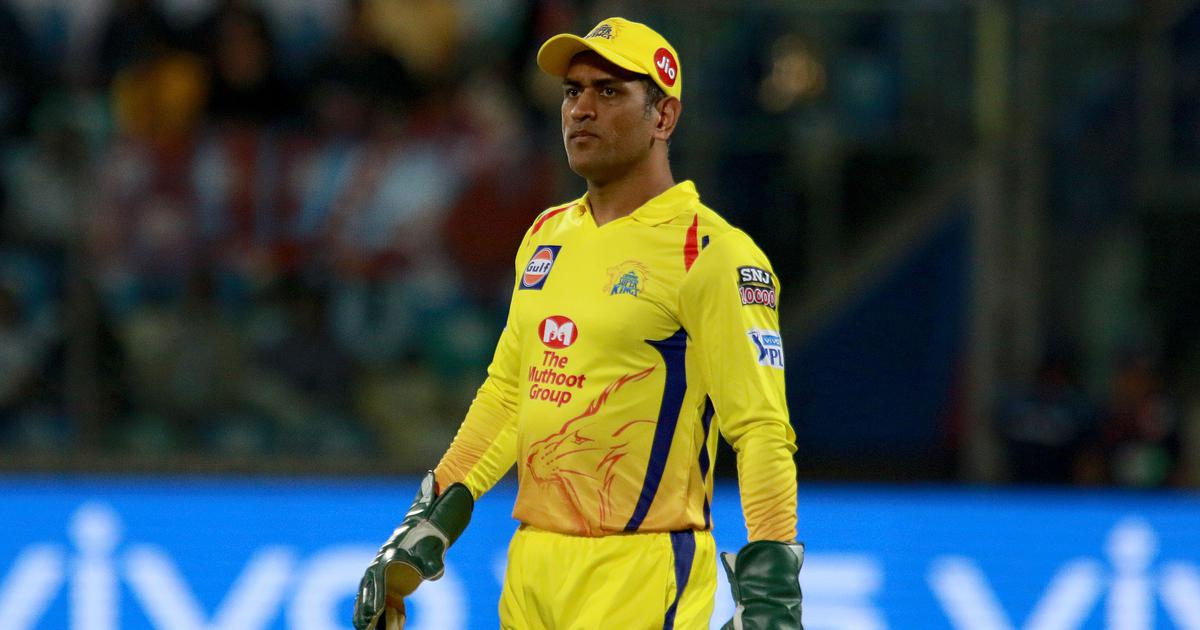 MS Dhoni will be making a return to cricket in the IPL 2020 for the first time since playing for India in the 2019 World Cup semifinal. Fans and cricket experts are awaiting to see the return of the world's best finisher onto the cricket field. The former Indian skipper is looking for his fourth title with CSK in IPL 2020. However, in the wake of coronavirus, the IPL has been postponed till April 15 by the BCCI. The tournament was initially scheduled to start from March 29.
With doubts over IPL 2020, MS Dhoni's future in international cricket is also in doubt. Dhoni who is available for Team India in the shorter formats, retired from Test cricket in 2014. IPL 2020 will be the perfect platform for MS Dhoni to make a comeback in international cricket and make his case for inclusion in the Indian World T20 squad which will be played later this year.
MS Dhoni's future in international cricket has been repeatedly questioned by various cricket experts ever since his hiatus from international cricket. However, Indian skipper Virat Kohli and coach Ravi Shastri have been supporting his case. Both of them have clearly stated the media several times that MS Dhoni's decision to retire is solely his personal one and no one has the right to interfere.
Last year, in November, Team India head coach Ravi Shastri had told IANS: "It all depends on when he (Dhoni) starts playing and how he is playing during the IPL."
Also Read: MS Dhoni Leaves Chennai Following Postponement of IPL 2020
IPL 2020: Perfect Platform For MS Dhoni to Make a Comeback
Amid repeated discussions on MS Dhoni's future, the IPL 2020 will be the perfect platform for the former Indian skipper to stage a comeback. Dhoni is a man on a mission this IPL season looking for his fourth title with the franchise. If he has a successful season, he will be back in the reckoning for inclusion in the Indian limited-overs squad. With over 100 wins, MS Dhoni has the most number of wins under his belt in the IPL.
The world's best finisher will have ample opportunities to finish games off for his side and prove to the world that he is not finished yet.
Giving BCCI a Back-up Keeper's Option for World T20 2020
KL Rahul has been recently given a longer run as a wicket-keeper batsman in the Indian ODI and T20I sides. From the ODI series against Australia at home, Rahul has been batting as well as keeping wickets for India. Rishabh Pant, in the meantime, has been thoroughly ignored by the team management. Indian skipper Virat Kohli while addressing the media during the series, also admitted that Rahul with his keeping skills gives India the perfect balance which they have been looking for.
He might just motivate the BCCI to include him in the team as the first-choice keeper with KL Rahul playing as a regular opening batsman and a back-up keeper if needed. That Dhoni is one of the best wicketkeepers in the game is known to the world and the board might use him as the trump card for the World T20 in Australia later this year. Also, this will put all talks regarding MS Dhoni's future to rest.
Also Read: IPL 2020 Likely To be Truncated: BCCI President Sourav Ganguly
Choosing Between Pant & Dhoni for World T20
MS Dhoni's record speaks for himself and leaves no space for any comparison with Rishabh Pant in terms of statistics. Dhoni has played 98 T20Is for India, while Pant is still a newbie and has only played 25 games so far. While MS Dhoni has scored over 1500 runs, Pant is still to cross 500. As a keeper, Dhoni has 57 catches and 34 stumpings to his name, which is way ahead than Pant's total of 9.
Also, MS Dhoni has remained unbeaten in 42 games in T20Is which proves his ability to finish matches for his team.
These stats are enough to prove why the BCCI and the selection committee must think hard on MS Dhoni's selection for the World T20. India won their last ICC title in 2013 under MS Dhoni's leadership. He again nearly won India the 2019 World Cup semi-final single-handedly against the Kiwis.
Dhoni has been the key for India in ICC tournaments in the past and the BCCI should look to give him one final chance in the upcoming World T20 in Australia rather than thinking about MS Dhoni's future from now on. He can be the key behind India becoming the World T20 champions once again.
He is still one of the fittest cricketers going around and surely will be a key part of the Indian T20 set up if he is included in the World T20 squad. MS Dhoni started his captaincy career by winning India the first-ever T20 World Cup back in 2007. A cricketer of his caliber and reputation deserves another shot at helping India win another T20 World Cup before hanging his boots. The BCCI who has always given Dhoni the respect he deserves should for one final time give him a chance to finish on a high.
Also Read: IPL 2020 Postponed to April 15 Amid Coronavirus Outbreak Concerns
What if the IPL Gets Cancelled?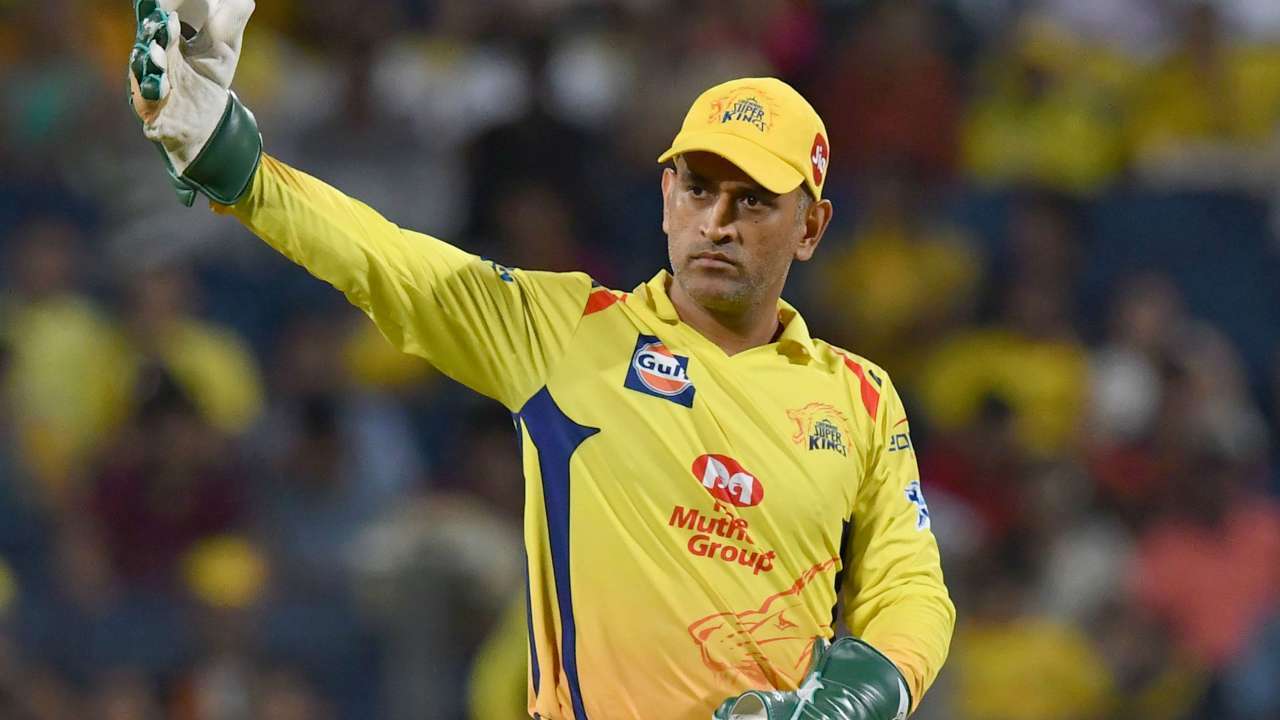 However, the big question which will be lingering on everyone's mind is what about MS Dhoni's future incase the IPL is called off. The tournament which is postponed for the moment, will have to take a lot of things into account before it decides to declare the season open.
From the availability of foreign players to safety and security of the general public, the BCCI and the IPL have a lot to think about. BCCI boss Sourav Ganguly has said that, the board will be monitoring the development every week and come up with a decision after April 15.
Incase the IPL 2020 is cancelled, MS Dhoni's future in cricket will almost be over. Aging 38, Dhoni is in the prime of his career and the board looking to build a young team for the World T20 will refrain from including him in the squad.
Not scoring runs with the bat will anyway lessen his chances of making a comeback. The former Indian cricketer has yet not announced his retirement from international cricket amid various talks about the same. May be with him losing out on a comeback chance, the former Indian cricketer might go ahead and make the much-awaited announcement. MS Dhoni's future in cricket then will be known to everyone to one and all.
Also Read: Watch: MS Dhoni Scores Century in Practice Match
Meanwhile, MS Dhoni who was practicing with the team in Chennai, has decided to leave the city after the postponement of the IPL. 'Mahi' is back to Ranchi and is spending time with his family.