Hardik Pandya, KL Rahul set for two match suspensions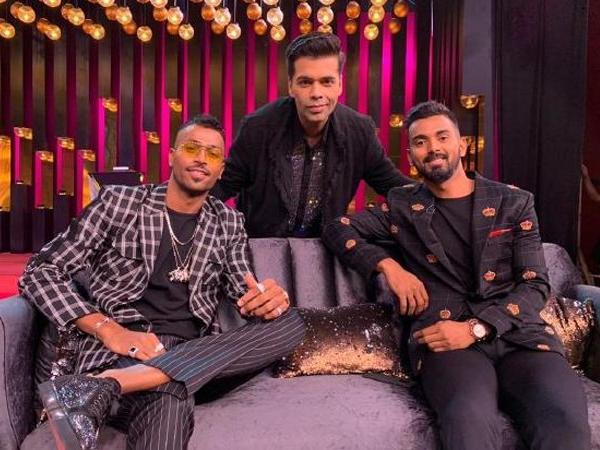 Indian captain Virat Kohli and coach Ravi Shastri have been left in limbo over the selection of Hardik Pandya and KL Rahul for the ODI series against Australia as reports are doing the rounds that the Indian cricket team duo is set for a suspension.
As per reports, CoA member Diana Edulji has proposed a two-match ban for KL Rahul and Hardik Pandya for their comments on the popular TV show 'Koffee with Karan'. The BCCI has now been forced to seek legal advice on the matter.
One 'Koffee With Karan' which was streamed a couple of days earlier the comments made by Hardik Pandya and KL Rahul were deemed as "cringeworthy" and "disgusting" by several people on social media. Pandya and Rahul made several misogynistic and sexist comments on the show.
Hardik Pandya was quick to realize his mistake and took to Twitter with a public apology.
"After reflecting on my comments on Koffee with Karan, I would like to apologize to everyone concerned who I may have hurt in any way. Honestly, I got a bit carried away with the nature of the show. In no way did I mean to disrespect or hurt anyone's sentiments. Respect," Pandya said on Twitter.
Meanwhile, Kohli and Shastri have been kept waiting until a written reply from the BCCI's legal team is handed over to them.
"We as the Indian cricket team and responsible cricketers don't align with those views, those were individual opinions. We are still waiting for a decision to be made," Indian captain Virat Kohli said.
"From the Indian cricket team's point of view, this changes nothing in our beliefs in the change room, it does nothing to the spirit we have have been able to create. Combinations will have to be thought of once the decision comes out," Kohli further added.