Tennis shoes vs Cricket shoes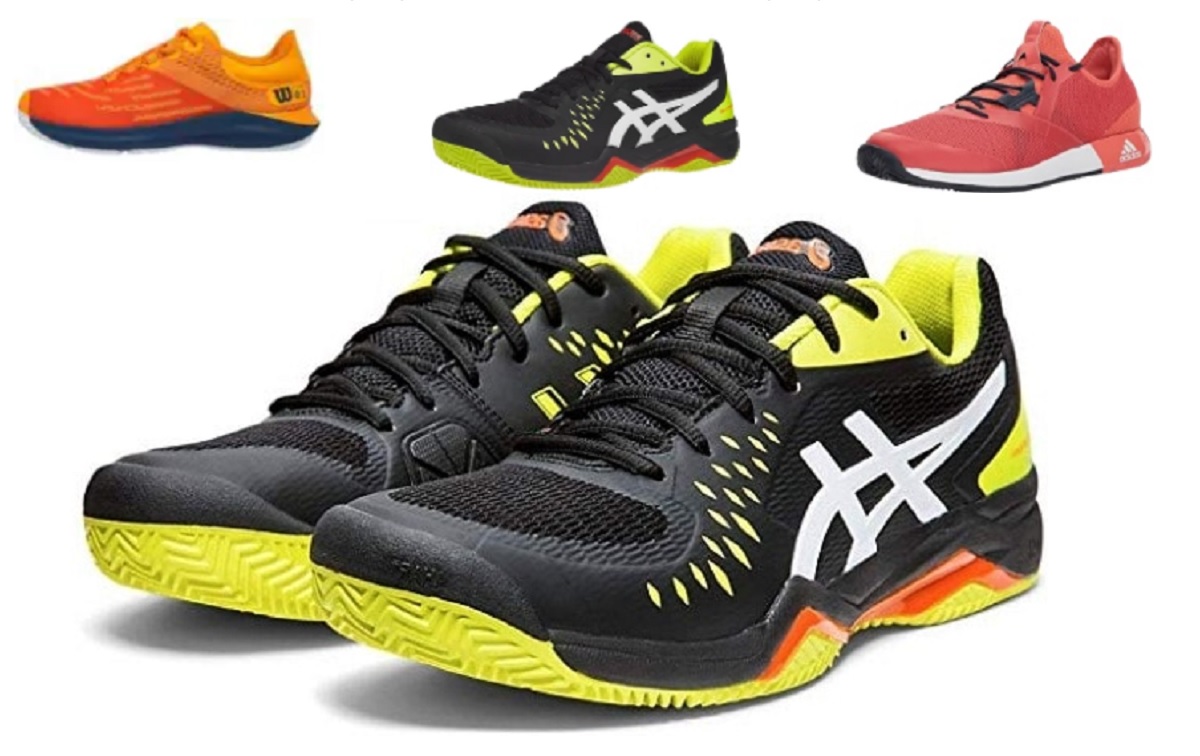 Tennis shoes and cricket shoes are two different shoes. To maximize the output, these shoes can be made with different materials and have different designs. These shoes can be used for two different activities: Tennis shoes are mainly used for playing tennis but can also be used for jogging, exercise, and cricket, while Cricket shoes are used for playing cricket.
Wearing the right shoe is essential to keep your physical routine up to the mark; otherwise, you may have to suffer the consequences. All major sportswear brands have made significant investments in athletic shoes. You will find shoes with many quirky cosmetics and functionalities.
Let's break these two shoes up into two sections. We'll start with Cricket Shoes. Then, go to Tennis shoes.
1. Cricket Shoes
We see that different players use different shoes when we look at the world of cricket. Designs and brands Based on the role and needs of the player. Each shoe is made to provide the best possible support, Stability, support, and a moderate amount of cushioning. Superior support for lateral movements.
Cricket shoes can be divided into three categories: studs, half-spikes, and spikes.
1.1. Studs Shoes
If you're a beginner, stud shoes, also known as rubber sole shoes, are the best shoes for you. You can wear them on rough and matting surfaces.
There are many options available within the stud. Gray-Nicolls & Kookaburra. There are some good value stud boots for cricketers that can be used by many players. There are many brands such as New Balance and Asics. All have great technology, and you can go for the top of the range. This is not just for spike shoes.
1.2. Half Spikes
Half spike shoes are shoes in which one half of the spike can easily be removed, and the other half can have studs. It is recommended for spinners and batsmen.
1.3. Spikes
Spike's shoes have 11 spikes at the base. These shoes are the most popular among cricketers. This shoe is essential for serious or intermediate players. Spikes shoes are recommended for batsmen, spinners, and fast bowlers.
Half spikes and full-spike shoes are available in a variety of styles. There are different choices for you to choose from, with different styles and sizes for each type of cricketer. If you are a fast bowler or a medium-fast bowler, it is crucial to look for a durable shoe that can be carried 9-10 steps. This can help reduce the strain that bowling can put on shoes.
Many pace and medium pace bowlers will look for a full spike shoe that has a durable upper. If you are a hitter or wicketkeeper, look for lightweight, comfortable options. This is because the weight of your cricket shoes will be less due to the medium pace or fast bowlers.
The spiked shoe is the best choice for most turf players. However, the studded shoe is recommended for synthetic turf or Hard wicket players.
2. Tennis Shoes
As you all know, Tennis shoes are meant for Tennis Game, and you can also use them for exercise regularly. There are many features to Tennis shoes, and manufacturers are constantly updating features into their products. Fabrics and technologies support your feet during gameplay. There are many options available for different types of tennis players. They vary in cushioning they provide.
Tennis shoes can be divided into clay court tennis shoes, hard court tennis shoes, and Grass court tennis shoes. Each shoe has different qualities for different types of a tennis courts.
2.1. Clay Court Tennis Shoes
Clay court is rusty, and the bounce is high. So players need more grip on this type of surface. Clay court tennis shoes are usually lightweight with synthetic upper. They are intended to offer good speed and enhance breathability. The outsole pattern is a full herringbone that offers a strong grip on clay and allows you a bit of sliding. The shoe tongue is normally long that protects your feet from entering clay particles.
If you are searching for a tennis shoe that will fit your foot, this is it. Flat foot and excessive pronation. This shoe will stop you from rolling too far away. It will give you full functionality. Your foot will be supported, and you will have the most power.
2.2. Hard Court Tennis Shoes
Hardcourt or cemented court is the most popular tennis court. This type of court is stiff bounce is low, but speed is more. Therefore, to play Tennis on a hardcourt, you need durable and cushioned tennis shoes. The shoes are usually made with leather-type material. The perforation at the upper improves air cross to keep the feet cool.
The midsole has more cushioning and usually has shock absorbent technology to protect your feet from the hardness of the court. Also, the outsole pattern is modified herringbone to offer a strong grip on the hardcourt.
For tennis players who play on hardcourt are often recommended to wear hard court tennis shoes. These shoes will have a semi-curved design and are equipped with good stability to offer cushioning and balance.
2.3. Grass Court Tennis Shoes
Grass court is soft court, but it's bouncy. Because of the grass, this court is court offer natural cushioning; therefore, you can compromise on the tennis shoes cushioning. But since the grass is slippery and also speed is high, so you need more grip and lateral control. Like clay court, the upper of these shoes are made with synthetic or mesh material to offer a soft feel to your feet.
The outsole pattern is usually a nub pattern to offer grip on the court and as well as protect the grass of the court protected.
Here's a question: Can we wear Tennis shoes to play cricket?
The answer to your question is "NO." Tennis shoes can cause you to slip and get hurt while playing cricket. You won't be able to play to your full potential, and your team may lose. Worse, you may not be able to play in the next game.
Similarly, don't wear cricket shoes while playing Tennis. Cricket shoes have spikes and studded, and if you use spike shoes for Tennis, you will probably run on a metal track, and with that, You'll ruin your shoes as the spikes might be damaged, or your shoes can damage the Tennis court. You won't feel happy, and your Tennis will be less efficient.
That's all the Comparison/Difference between Cricket Shoes and Tennis Shoes. I hope you enjoy it.