Wasim Jaffer Cheers Ashwin World Cup Selection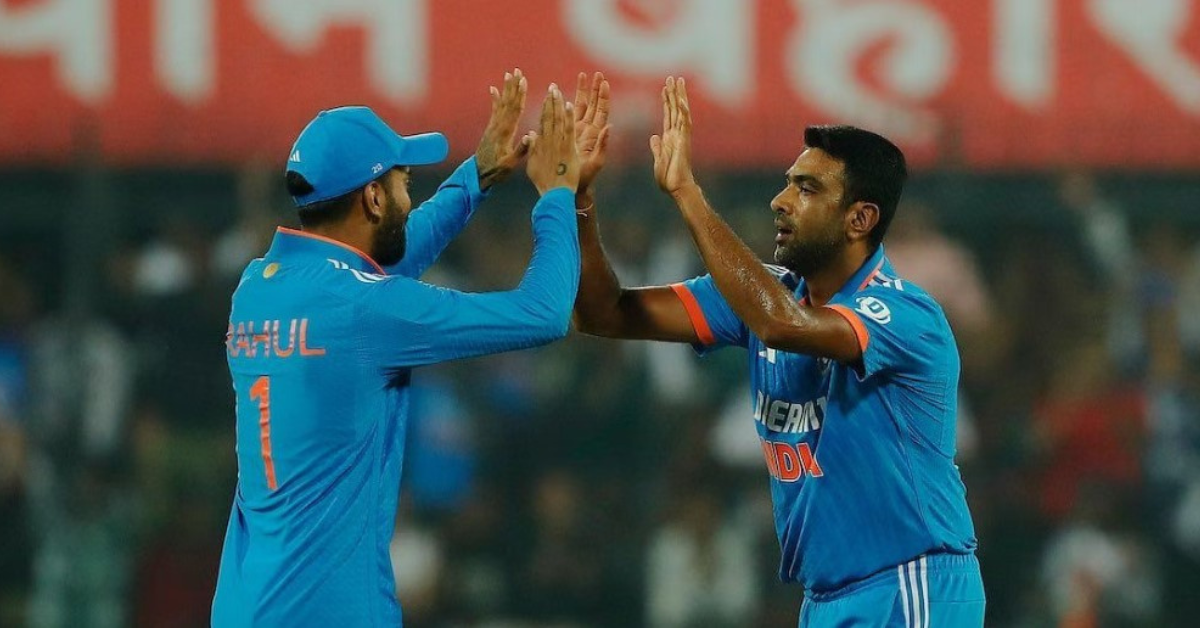 Wasim Jaffer Cheers for Ravichandran Ashwin's World Cup Selection
Former Indian cricketer Wasim Jaffer sends his best wishes to Ravichandran Ashwin, who was named in India's 2023 World Cup squad. The veteran spinner's inclusion came as a replacement for Axar Patel, who was sidelined due to injury. Jaffer playfully hopes for Ashwin to take wickets at both ends during the tournament, which kicks off on October 5 in India.
The unexpected twist in Ashwin's World Cup journey adds an intriguing layer to India's prospects in the upcoming tournament. Ashwin's selection raises questions about the team's strategy, and fans are eager to see how he will contribute to the Men in Blue's campaign.
Ashwin's Stellar Performance Against Australia
Ashwin's selection for the World Cup squad comes on the heels of his impressive performance against Australia in the recent ODI series, where India secured a 2-1 victory. In two out of the three ODIs, Ashwin showcased his bowling prowess by claiming four wickets. Notably, his crucial dismissals included star Australian batsmen David Warner, Marnus Labuschagne, and Josh Inglis.
Rohit Sharma's Praise for Ashwin
Captain Rohit Sharma expressed his admiration for Ashwin's contributions during the press conference ahead of the third ODI against Australia in Rajkot. Rohit acknowledged the spinner's exceptional skills and the depth of experience he brings to the team. He emphasized that Ashwin's variations and performance in recent matches had been noteworthy.
Rohit Sharma stated, "You cannot take away the class and the experience that the individual has over the years, and in the last couple of games, we saw how well he bowled. He's got a lot of variation up his sleeves, and in case there is a chance, we can look at a lot of things." Rohit expressed optimism about Ashwin's potential contribution to India's World Cup campaign.
Ashwin's Unique Style
Ravichandran Ashwin's bowling style is known for its uniqueness and unpredictability. With a wide array of variations, including carrom balls, off-spinners, and leg-spinners, he keeps batsmen guessing. Ashwin's ability to adapt to different conditions and his remarkable cricketing intellect make him a valuable asset to any team.
Jaffer's Light-Hearted Wish
Wasim Jaffer's congratulatory tweet to Ashwin included a light-hearted reference to the spinner's occasional involvement in controversial non-striker run-outs. Jaffer playfully wished for Ashwin to take wickets at both ends, adding a touch of humor to the good-natured banter between cricketers on social media.
The Road Ahead for Team India
As India prepares to begin their World Cup journey, they enter the tournament as strong contenders and firm favorites. Their first match is scheduled against Pat Cummins-led Australia on October 8 in Chennai. Before that, India will engage in warm-up matches, starting with a clash against England on September 30 at Baraspara Stadium in Guwahati. The team's second practice game is against the Netherlands in Thiruvananthapuram on October 3.
With a blend of experienced players like Ashwin and young talents, India aims to clinch the World Cup title once again. As cricket enthusiasts eagerly await the tournament's commencement, all eyes will be on how Ashwin and the Indian team perform on the world stage.
For More Related Updates Visit Our Official Website
By- Sahiba Suri