The Race for the Top 4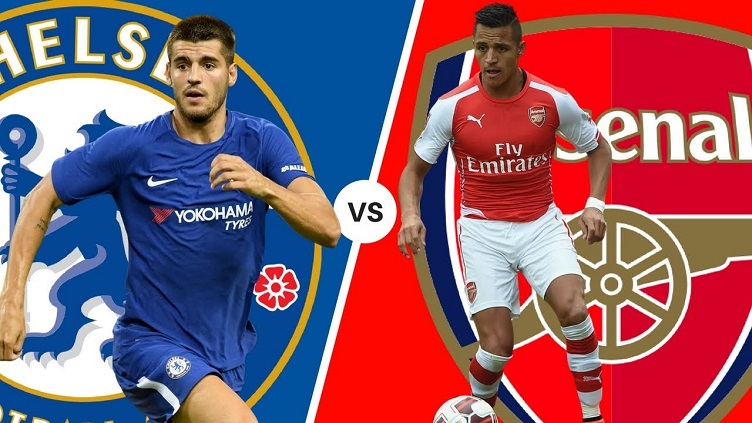 With this season's title race firmly between Liverpool and Manchester City, the remainder of the Premier League's "Big 6" are left to compete for the coveted 3rd and 4th Champions League qualification berths.
3 points separate Manchester United in 6th from Tottenham Hotspur in 3rd. Further, with Spurs looking to continue their strong Champions League run, and Chelsea and Arsenal also extending their runs in the Europa League, it makes for a truly intense and captivating end to an enthralling season of football.
Here's a look at the fixtures that will decide the final standings, with 4 games each to go:
Arsenal:
Wolves (A), Leicester City (A), Brighton & Hove Albion (H), Burnley (A)
Arsenal are left with 3 very tricky fixtures, the only relatively comfortable one being at home to Brighton on the penultimate matchweek.
A surprising 2-3 loss to Crystal Palace at home has left Arsenal in need of an immediate response, but the opponents ahead of them are not easy customers in the slightest.
Wolves have put on a show against every top 6 side this season, and I fully expect the giant killers to be geared up for yet another big battle, coming on the back of a disappointing result against Brighton.
Leicester City look revitalised under Brendan Rodgers, but Arsenal does seem to be their bogey team. Tielemans and Vardy will need to be up for the game against what may be a rotated Arsenal side, owing to the UEFA Europa League semi-final just 3 days later.
Burnley away is never an easy fixture for any team, for the Clarets are a no-nonsense, old-school, cagey and physical side, as Liverpool and Tottenham would testify.
Chelsea:
Burnley (H), United (A), Watford (H), Leicester City (A)
The fixture that really stands out for Maurizio Sarri's men is Manchester United away, for that may effectively end the loser's hopes for a top 4 finish. It may be argued that both sides are underperforming as a unit, and the main attraction will be who – between Eden Hazard and Paul Pogba – can steer their team over the line.
Watford at home may prove to be a banana skin, and Sarri will need a good plan to keep Gerrard Deulofeu and Troy Deeney at bay.
Leicester City likewise will prove to be a challenging obstacle for Sarri's men. However, Hazard and Hudson-Odoi may be in luck exploiting the space in behind the Foxes' very attacking full back pairing. A predict a hard-fought Chelsea win.
Manchester United:
Manchester City (H), Chelsea (H), Huddersfield Town (A), Cardiff City (H)
Manchester United on paper have the toughest run-in to end the season, with Manchester City and Chelsea posing serious threats to United's top 4 challenge, after Everton decimated them 4-0 on Sunday.
Manchester City have a title to defend, and they will look to beat United at their own home for the 3rd season running. Given their current form, it would be difficult to stop them from securing all 3 points, despite the absence of Kevin De Bruyne through injury.
Chelsea (home) will be the real decider for Ole Gunnar Solksjaer's men. Dalot and Shaw will need to feature from the beginning if United are to correct the wrongs committed against Barcelona in the CL. At least one of Anthony Martial or Marcus Rashford will also have to step up their game, for a performance as against Everton will bring about a similar drubbing.
The final game against Cardiff is difficult to call presently. Should Cardiff still be in contention for a spot in next season's Premier League, they will be forced to play the game of their lives for survival, and United will necessarily need to be up for an afternoon of extensive running, tackling, challenging for duels etc.
Tottenham Hotspur:
Brighton & Hove Albion (H), West Ham (H), Bournemouth (A), Everton (H)
The relatively comfortable run-in for Spurs is complicated by their Champions League ties against Ajax. Although the Football Association (FA) are reportedly trying to shift the fixtures to a more favourable date, Tottenham's priority will inevitably be the Champions League.
West Ham are likely to profit from this predicament, as they are nearly guaranteed to face a rotated Spurs side before the 1st leg of the semi-final. An away will cannot be ruled out at this moment.
Bournemouth have been in a mini slump of form, but they will be looking to end the season on a high, and what better way for that than for Callum Wilson and Ryan Fraser to exploit a likely rested Spurs side, just before the latter takes on Ajax in the 2nd leg of the CL tie.
My personal prediction is that Arsenal and Chelsea should go through. Manchester United's run of fixtures, fused with the inability of the squad to get out of 1st gear, seems a rather uphill task at the moment. Tottenham are likely to be the victims of their own achievements in sacrificing the league to reach uncharted territory in the Champions League.