Secure Your Spot: Buy or Relist on the Chelsea Ticket Exchange!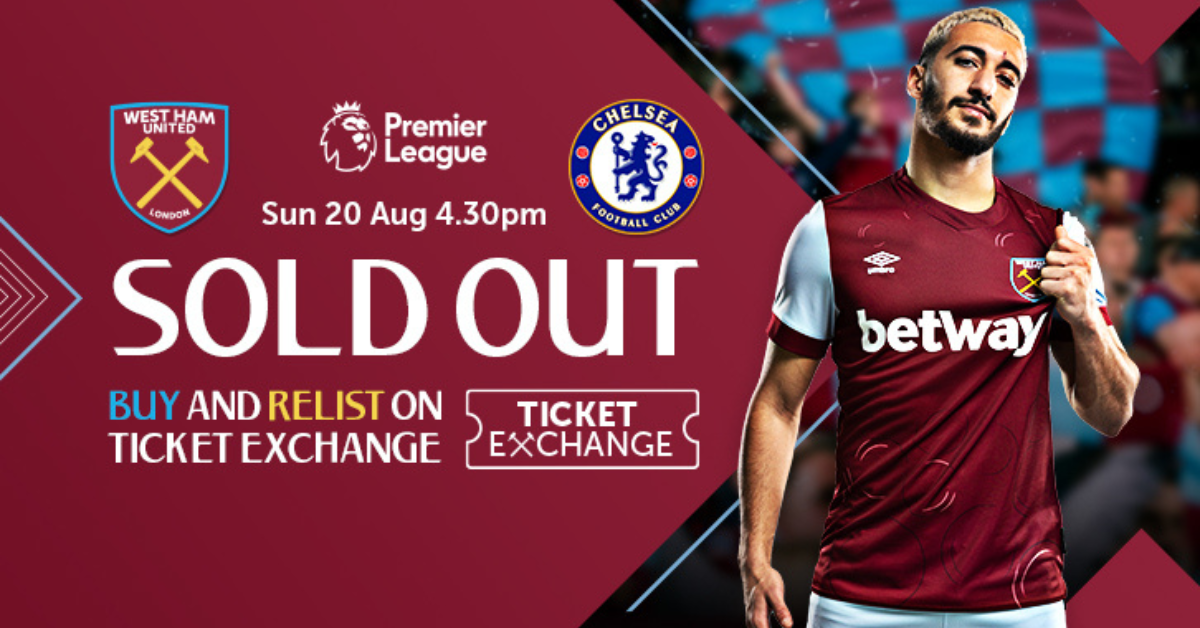 Tickets for our home Premier League opener against Chelsea have completely sold out. But don't worry, you still have a chance to be part of the action! Seats become available on the Ticket Exchange, giving you the opportunity to join the Claret and Blue Army and experience the thrilling London derby.
As a Season Ticket Holder unable to attend the game, you can relist your ticket here for fellow Hammers to buy. By doing so, you ensure the stands are packed with passionate fans, and you also earn Club Cash to use towards your Season Ticket renewal.
Listing your seat early increases the chances of a sale, so act fast to secure your spot. Check availability to buy now and be part of our quest for a strong start to the new campaign.
London Stadium clashes with Chelsea have delivered exciting matches in recent seasons, with a 3-2 victory in 2021/22 followed by a thrilling 1-1 draw last term. This upcoming fixture promises to be just as action-packed, so don't miss out on the opportunity to witness the excitement firsthand!