Man Utd's Anthony Martial produced superb individual highlights vs Sheffield United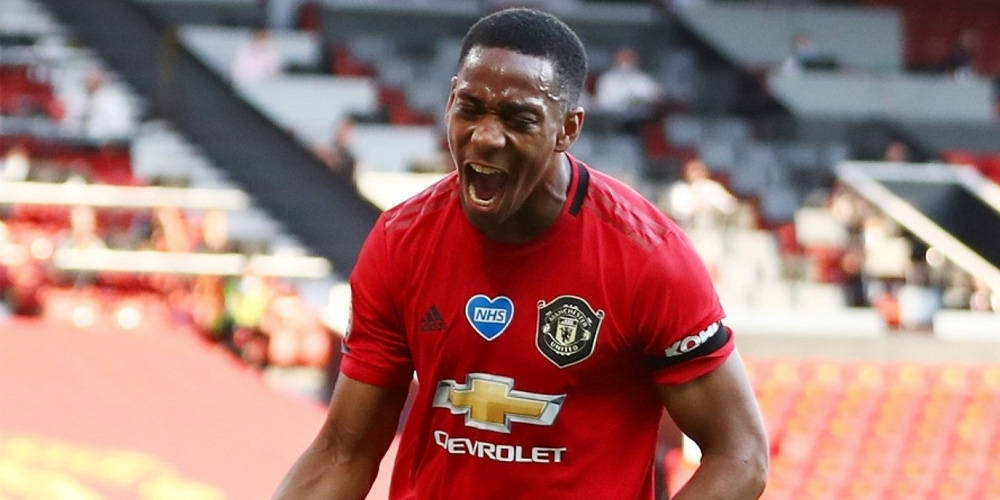 United were playing their first game at Old Trafford since the return of the Premier League after three months, drawing their comeback fixture 1-1 at the Tottenham Hotspur Stadium.
On that occasion, the duo of Paul Pogba and Bruno Fernandes was crucial in rescuing a point for the top four race with the former winning a penalty that the latter converted. 
And although the visit of Sheffield United might have looked a banker at the start of the season, it marked the Red Devils' second consecutive match with a competitor in the top four race.
However, you wouldn't have known that the two teams were scrapping for the same goal because the hosts looked to be a class above, taking the lead after just seven minutes.
Man Utd 3-0 Sheffield United
Marcus Rashford fired the ball across the box and Martial was there to meet it, sweeping the ball into the net. It proved to be a common theme for the Frenchman that night…
Martial doubled his own and United's tally for the evening just before half-time and it came with a sense of deja vu as he once again converted from the right-hand side, this time courtesy of Aaron Wan-Bissaka.
But the best was still to come with Martial becoming the club's first hat-trick scorer in the Premier League since Robin van Persie in 2013 with the finest strike of all.
Martial's stunning highlights
After some gorgeous team play from the aforementioned Pogba and Fernandes, the ball fell at Martial's feet in the penalty area and he bagged himself the match ball by chipping the 'keeper.
It was a superb flurry of goals that marked Martial's first professional treble and moved him to 19 strikes for the season, making this his most prolific campaign at the 'Theatre of Dreams'.
However, to act as those Martial's display was 'just' about the hat-trick would be selling him short, so bask in his greatness even more by checking out his full individual highlights below: 
The Frenchman is often accused of being inactive or looking lazy, but any such accusation on Wednesday night couldn't have been further from the truth.
When Martial wasn't finding the net like a vintage United number nine, he was creating superb chances for his teammates and pulling off audacious flicks as though they're nothing.
Besides, if it wasn't for an uncharacteristic open-goal miss from Rashford – though it wasn't the worst of the night, click here – Martial would have added an assist to his night's work.
You really get the feeling that Martial is coming into his own at Old Trafford for the first time since his debut season and that only means one thing for Premier League defences: bad news.