Liverpool crowned Premier League champions as Chelsea beat Manchester City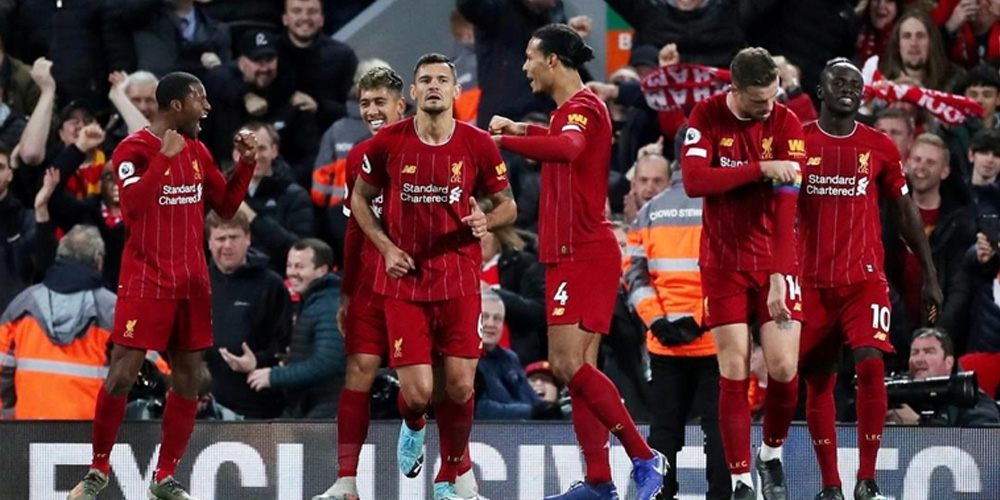 The 30-year wait is over. Liverpool are the champions of England again.
Liverpool clinched its first league title since 1990 on Thursday, ending an agonizing title drought without the players even having to take the field.
report from Liverpool on the 30-year wait to be champions of England again ending https://t.co/ovVQZvYdLi pic.twitter.com/mh2mRcelx3

— Rob Harris (@RobHarris) June 25, 2020
BREAKING: Liverpool's 30-year title drought is over pic.twitter.com/pyAr8Pr96J

— Rob Harris (@RobHarris) June 25, 2020
Instead, the Premier League crown was secured when Chelsea beat second-place Manchester City 2-1, a result that means City can no longer catch Liverpool with seven games remaining.
For the city of Liverpool, this has been a party three decades in the making, but the ongoing restrictions caused by the coronavirus meant fans were unable to celebrate in large crowds.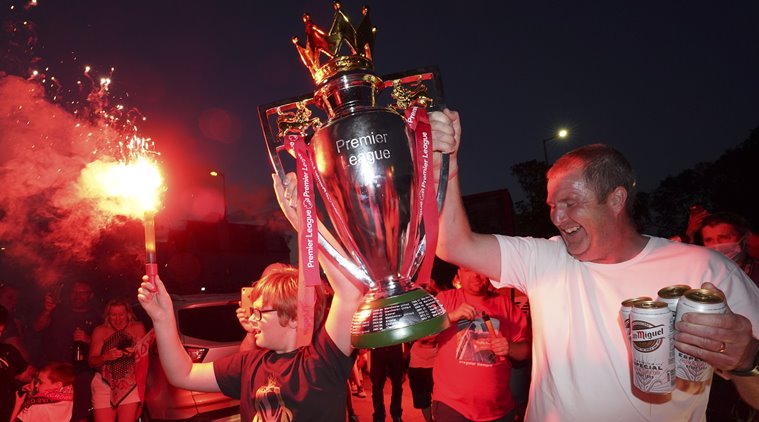 Only a few dozen fans were outside Anfield as the final whistle blew at Stamford Bridge, setting off fireworks and chanting.
After a dominant campaign that was interrupted by the coronavirus pandemic, Liverpool became England's earliest-ever champion — and the latest. No team since the inception of the country's league system in 1888 has clinched the title with seven games remaining. And no team has been crowned Premier League champion in June.
It was Willian's 78th-minute penalty that helped Chelsea beat City and led to fireworks being set off near Liverpool's Anfield Stadium.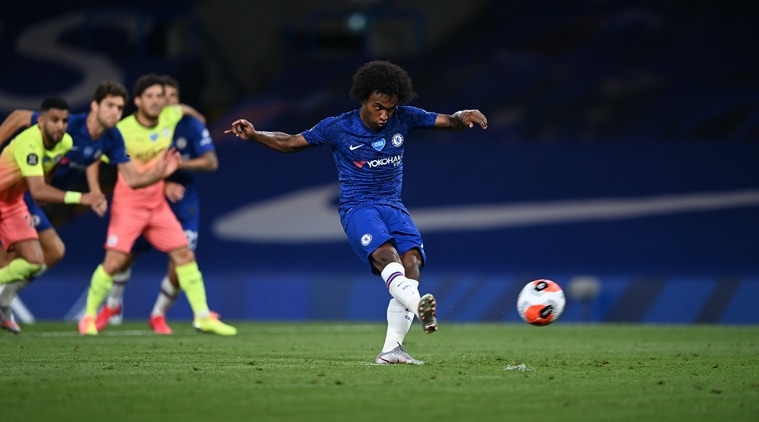 Earlier, a solo goal by Christian Pulisic, a player brought to Europe by Liverpool manager Jürgen Klopp in 2015 when he was coaching Borussia Dortmund, put Chelsea ahead in the 36th minute.
Kevin De Bruyne then put the ball into the net with a neat free-kick to make it 1-1.
However, Fernandinho's handball and subsequent sending off in the 77th minute and then Tammy Abraham netting the ball from the spot-kick sealed the deal.
Willian sent goalkeeper Ederson Moraes the wrong way from the penalty spot and the party could get started for Liverpool, more than 11,000 days after the Reds won their last English title 30 years ago.