"Live: Klopp's Pre-Aston Villa Press Conference"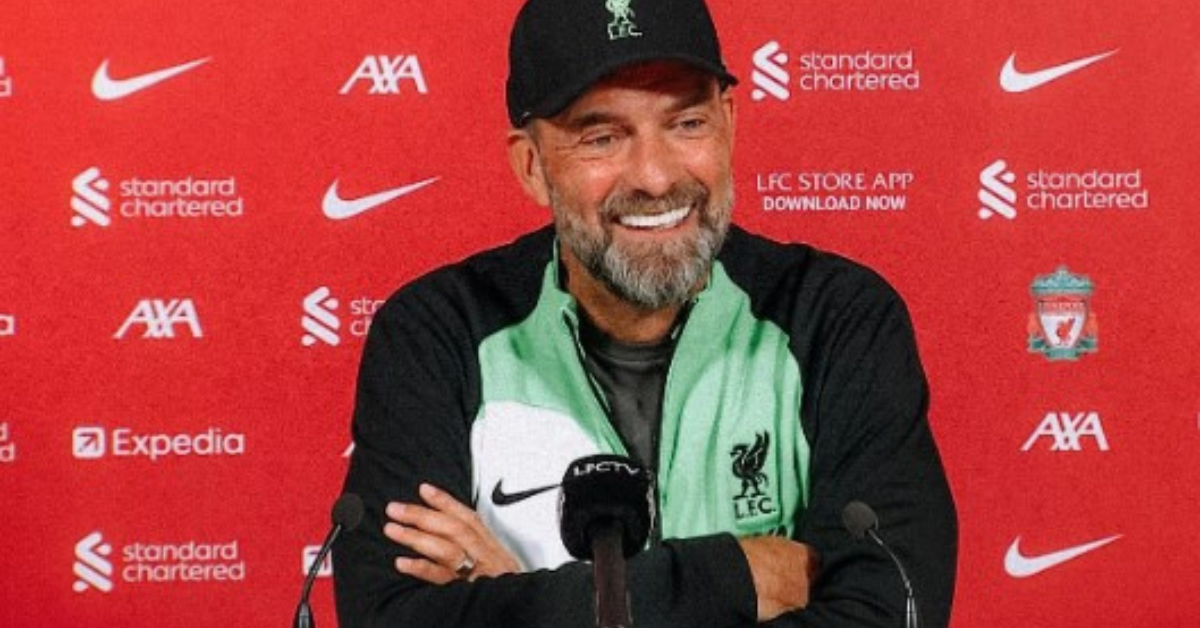 Join us for a firsthand glimpse into Jürgen Klopp's thoughts and insights as he prepares for the upcoming Premier League encounter against Aston Villa. The Liverpool manager's pre-match press conference is scheduled to go live at 9.30am BST on Friday, providing an invaluable opportunity for fans and enthusiasts to gain a deeper understanding of the team's preparations, strategies, and expectations leading up to the game.
Watch:https://www.sportsmonks.com/premier-league/inclusive-basketball-safe-haven-and-arsenal-unite/
The press conference will take place at the AXA Training Centre, where Klopp will address a multitude of questions from reporters and media personnel. As the anticipation builds for the highly anticipated clash with Aston Villa, Klopp's perspective on the team's form, player fitness, potential strategies, and the opposition's strengths and weaknesses will provide invaluable insights for fans eager to grasp the dynamics of the upcoming match.
To catch every moment of Klopp's press conference, all you need to do is visit this page a little before the scheduled start time. Our live YouTube stream will provide you with an unfiltered view of the interaction, allowing you to witness Klopp's responses and demeanor firsthand. Whether you're a dedicated Liverpool supporter or simply interested in gaining insights into the managerial mind behind one of the Premier League's top teams, this live press conference is an opportunity not to be missed.
Klopp's candid and informative responses will shed light on the team's training regime, injury updates, potential lineup choices, and overall match strategy. The press conference serves as a bridge connecting fans directly to the heart of the team's preparations, fostering a deeper sense of connection and engagement as the match approaches.
Aston Villa's challenge promises to be a significant one, and gaining insight into how Klopp and his team are approaching this fixture can enhance the overall viewing experience. From tactical considerations to the team's mental state, every facet of preparation will be explored, giving fans a comprehensive perspective on what to expect come matchday.
As the Premier League action heats up, don't miss the opportunity to be a part of Klopp's pre-match press conference. Join us on this page just before 9.30am BST on Friday and immerse yourself in the world of football strategy, analysis, and anticipation. Experience the excitement and energy that precede a Premier League clash, and be prepared to gain deeper insights into Liverpool's approach as they gear up to face Aston Villa on the pitch.
For more related updates , visit our official website
By- Sahiba Suri