Inclusive Basketball: Safe Haven and Arsenal Unite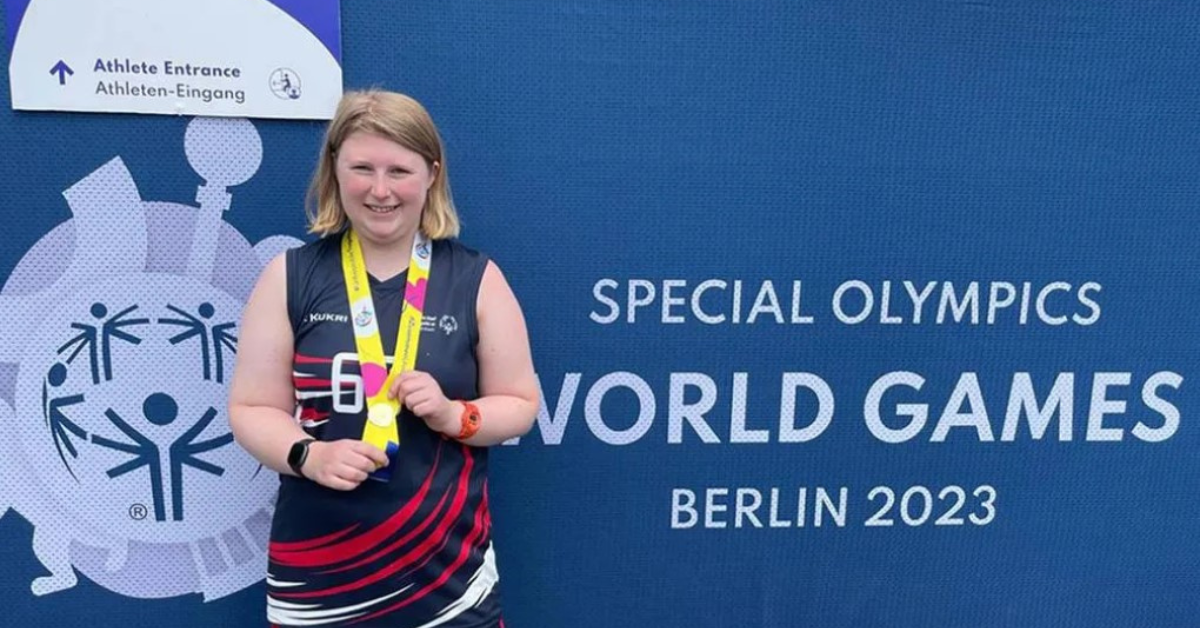 Empowering Inclusivity Through Safe Haven Basketball: An Arsenal Foundation Initiative
The Arsenal Foundation's commitment to fostering inclusivity and empowerment extends beyond the pitch. One remarkable example of their dedication is the Safe Haven Basketball club, a London-based basketball initiative catering to individuals aged 14 to 25, regardless of their abilities. Grace Colverd, 26, shares her inspiring journey as the founder of this inclusive club, supported by the Arsenal Foundation.
Hailing from various corners of the world, Grace's life journey has been marked by a love for sports, particularly women's sports. Her passion transcends the boundaries of basketball and tennis, with a past in cricket as well. Additionally, she's an avid spectator, cherishing moments spent cheering on football matches, both men's and women's.
The genesis of Safe Haven Basketball was a product of Grace's return to London from New York. Joined by her mother, the duo embarked on the mission of creating an environment where everyone, just like in her New York basketball team, could continue playing the sport they loved. This shared vision led to the birth of Safe Haven Basketball.
Nurturing a profound admiration for NBA and BBL, Grace's connection to basketball goes beyond playing – she's also had coaching experiences with the London Lions. Her New York experiences included witnessing games at Madison Square Garden and even stepping onto the court herself.
Safe Haven Basketball operates during term times, offering sessions in Westminster on Mondays, Hackney on Wednesdays, and Camden on Saturdays. These sessions encompass warm-ups, skill-building exercises, and friendly games, fostering a sense of camaraderie among participants.
Watch: https://www.sportsmonks.com/football-news/inside-the-pfa-awards-bukayo-sakas-victory/
Grace's prowess in shooting earned her the affectionate nickname "The Machine" within her team. Beyond friendly matches, Safe Haven Basketball actively engages in competitions, including Special Olympics events in cities like Manchester and Nottingham. Their involvement isn't limited to local arenas, as they've ventured to international stages like the National Basketball Performance Centre.
The impact of basketball on Grace's life has been transformative. The sport has enabled her to forge new friendships, cultivate confidence, and enhance her physical fitness. Moving to London initially presented the challenge of adapting to a new environment, but her involvement with Safe Haven Basketball quickly dissolved those barriers. She's not only acquainted with teammates from across London but also relishes the sense of unity that stems from attending matches together and partaking in special events.
Beyond her personal growth, basketball has emboldened Grace's mental and physical strength. It has propelled her onto a global stage, as evidenced by her selection for the Women's 3×3 Team GB basketball team at the International Special Olympics in Berlin.
Grace's admiration for Arsenal extends to both men's and women's teams, with a particular appreciation for the latter's pivotal role in shaping the sport. The Arsenal Foundation's support for initiatives like Safe Haven Basketball underscores their commitment to fostering accessible sports opportunities. By embracing community-driven endeavors, Arsenal continues to champion inclusivity and leave an indelible positive impact on countless lives.
Safe Haven Basketball stands as a testament to the Arsenal Foundation's vision of empowerment through sports, echoing the sentiment that sports have the power to unite and uplift individuals of all backgrounds and abilities.
For more related updates , visit our official website
By- Sahiba Suri