Jordan Henderson Move: Money & Motives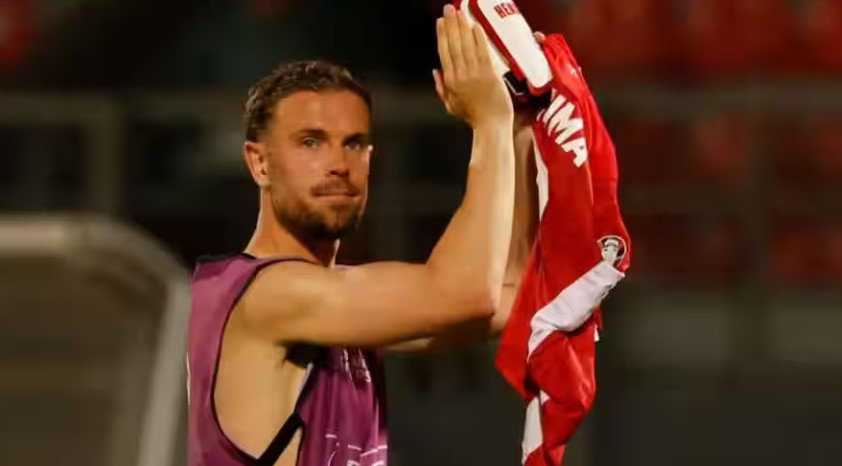 Jordan Henderson Acknowledges Money Played a Role in His Move to Saudi Arabia
England international Jordan Henderson has openly admitted that financial considerations were a 'contributing factor' in his decision to move to Saudi Arabia, offering clarification on his earlier statements where he downplayed money as a motivation.
Henderson, who recently joined Al-Ettifaq, addressed his previous comments during a TV interview, recognizing that he should have been clearer with his words. He mentioned that his past interview might have created misunderstandings regarding his motives.
He said, "Yeah, definitely, I've said that before. I tried a little bit, I had an interview a few months ago and maybe some of the stuff I said didn't come out in the way that I thought I said it."
Henderson clarified his stance, explaining, "An example of that would probably be in terms of when I said I didn't go out there solely for the money, I think that's a big difference. It's not a sole reason, rather than saying I didn't go out there for the money."
The move to Saudi Arabia, where the LGBTQ+ community faces challenges, has been met with criticism, given Henderson's previous support for LGBTQ+ causes while playing for Liverpool. However, when asked if he regretted his move, Henderson replied with "No regrets." He stressed that his values as a person remained consistent, and he believed his presence could have a positive impact.
In addition to his move, Henderson faced boos from English fans during a recent friendly match against Australia at Wembley. Despite the negative reception, Henderson expressed his love for playing for England and stated that it was his commitment to the team that kept him going.
Jordan Henderson, a former Liverpool captain, boasts an impressive career with multiple World Cup and European Championship appearances for England and significant club achievements, including winning the Champions League, Premier League, FA Cup, and EFL Cup.
His move to Saudi Arabia and the related controversies have raised questions, but Henderson remains resolute in his decision and its potential to promote positive change.
For More Related News Please Visit Our Official Website
By- Sahiba Suri