Poonam Yadav: Key to India's Women's World T20 Title Hopes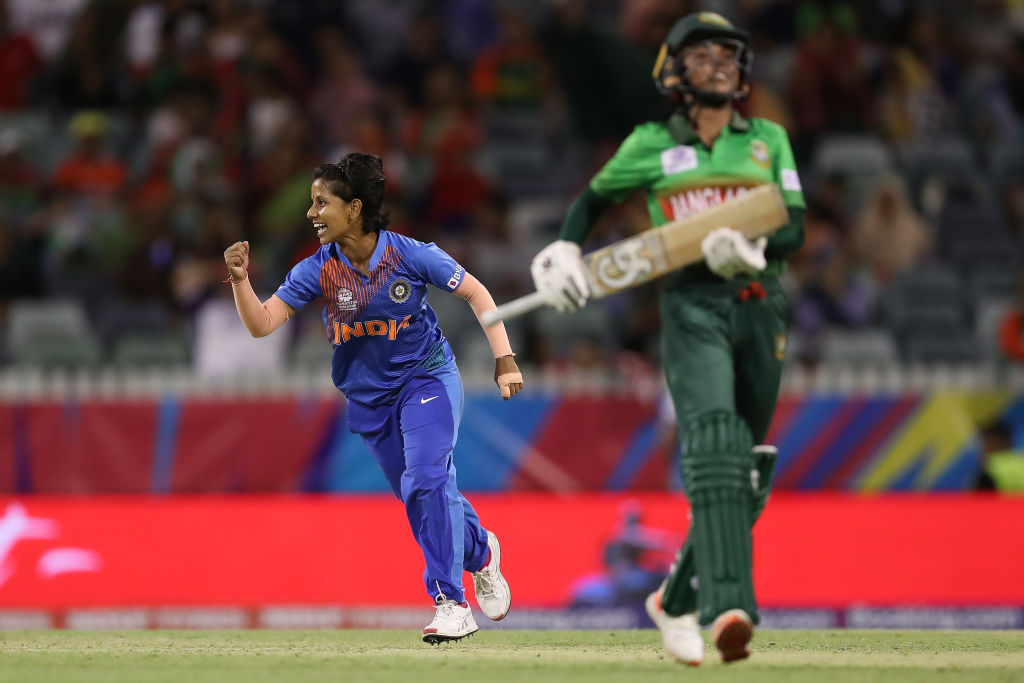 The Women's World T20, 2020 kickstarted from February 21 with Australia setting an eye to defend their title. For India, their batting was expected to be their strength in the tournament. However, a certain Poonam Yadav has proved them wrong. In just two matches she has taken seven wickets and is leading the wicket-takers list. In Australian conditions when spinners are not expected to get much purchase out of the wicket, Poonam has looked a class apart.
She took 4 for 19 to break the backbone of the Australian chase in the very first game of the Women's World T20 2020. Her wickets included Alyssa Healy and Elysse Perry, Australia's top two batters. While other spinners have tried to bowl fast in an attempt to get pace off the wicket, Poonam Yadav has bowled incredibly slow. Her deliveries have been slow and loopy taking an eternity to reach the batters. It is the slowness of the deliveries that she uses to her advantage.
Also Read: World Test Championship: India's Road Ahead After First Loss
Taking Wickets in Middle-Overs
Poonam in both the matches so far has actually played with the mind of the batsmen and has outthought them in the process. What Poonam Yadav has shown in the two matches, is the fact that she has the ability to take wickets in the middle-overs in the game, making it difficult for the opposition. Against Austalia, she dismissed Healy in the 10th over of their innings while came back to dismiss Perry in the 12th over, taking back to back wickets. Once Australia lost Healy and Perry, the chase reached out of their hands with the other Indian bowlers taking wickets as well.
Against Bangladesh, Poonam Yadav bowled with a bandaged hand but still produced the results. The Bangladesh batters were intent on playing either sweep or cross-batted shots to her deliveries resulting in losing their wickets. Poonam broke through in over numbers 11, 16 and 18 to take the sting out of Bangladesh's chase. At the end, it was due to her spell, that even a modest chase of 143 looked a mountain to climb for Bangladesh.
Also Read: IPL 2020 Promo Launched: Witty Video Takes Internet by Storm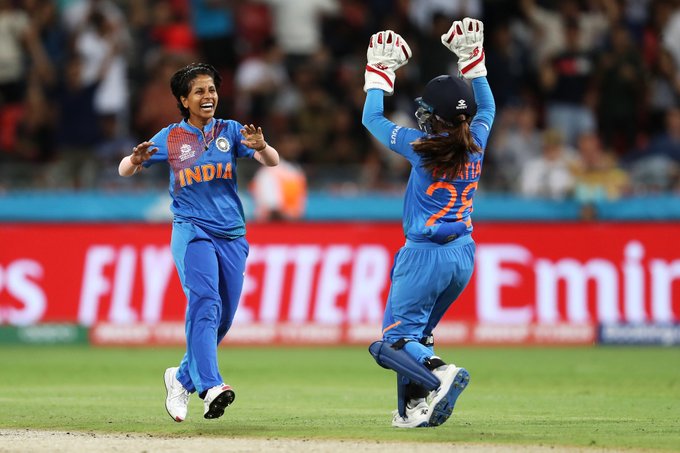 Out of her seven wickets, two of them have been stumped. Also, wicketkeeper Tania Bhatia has been involved in five dismissals which proves the importance of the duo in churning out a wicket. She took her wickets so far at an average of five runs per wicket.
India travel to Melbourne next where they'll play both their remaining group games, against New Zealand and Sri Lanka on Thursday and Saturday. They would hope that Poonam Yadav gets her wicket-taking form going.