IPL 2020 Promo Launched: Witty Video Takes Internet by Storm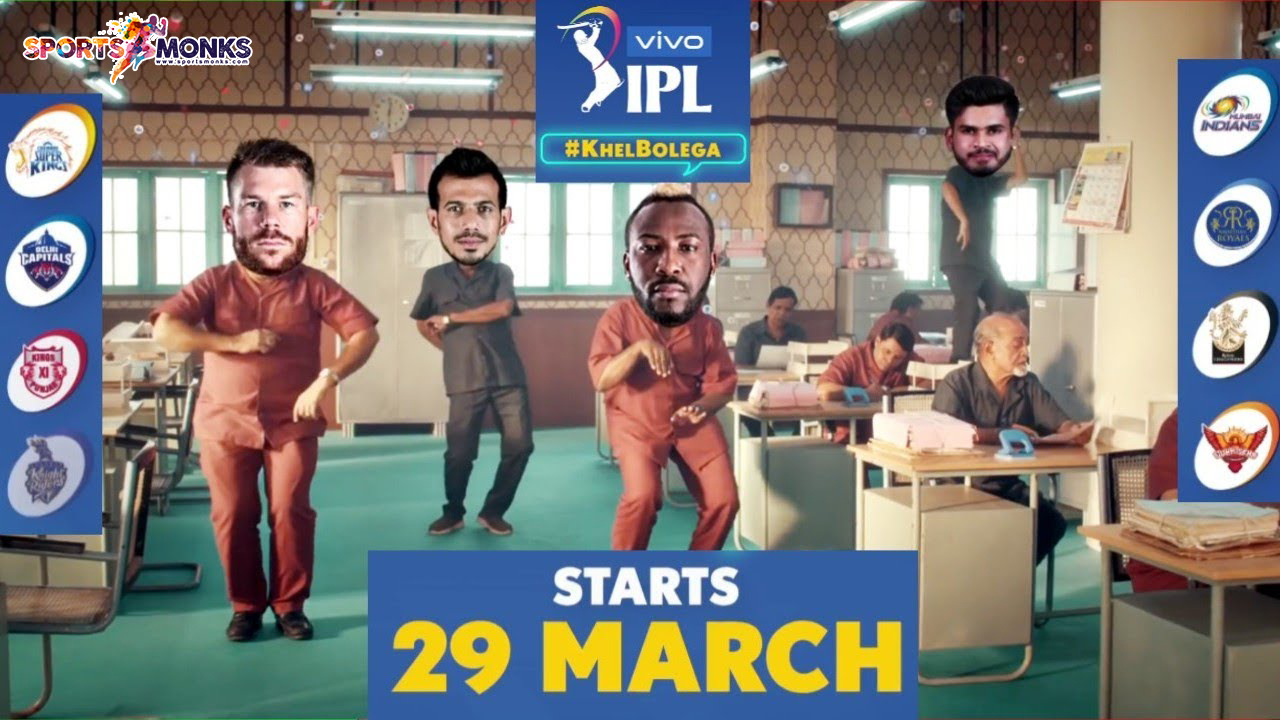 The much-awaited IPL 2020 promo was launched on Sunday, February 23. The official Twitter handle of the Indian Premier League (IPL) shared a video marking the prelude to the world's most-followed T20 franchise cricket league. Season 13 of the IPL is all set to begin from March 29 with the first match to be played in Mumbai between defending champions Mumbai Indians and Chennai Super Kings. MS Dhoni will make a comeback to cricket, much to the delight of his fans. He last played for India in the 2019 World Cup against New Zealand.
The IPL 2020 promo features all the premier players from the various franchisees. The likes of MS Dhoni, Virat Kohli, Rishabh Pant, Andre Russell gets mentioned in the video. The video opens with a government office clerk dropping a few files to which a CSK fan responds him saying that he is aged enough to retire. The aged clerk wittily replies to him saying " Kya Tumhara Wala Khel Paayega" ? in a subtle and witty tone. MS Dhoni's ability to finish games and his longevity to play the game gets mentioned in this video.
The tagline for this IPL season reads "Khel Bolega". Its hashtag also has been trending on Twitter.
The IPL 2020 promo also takes a funny dig at Virat Kohli's trophy-less run so far as RCB captain. If he can win his first IPL trophy for his team in the 13th season also gets questioned.
Meanwhile, the full-schedule for IPL 2020 has been announced by the BCCI. There will be no double-headers on Saturday's this year and a total of only six double-headers will be played on Sundays. In a new rule addition, no-balls will be decided by a designated television umpire this season. The change happened after their were multiple errors in judging the no-balls by the on-field umpires last season. Captains of respective franchisees also expressed their disappointment on the same.
Also Read: IPL All-Star Match Postponed -Reports
The IPL All-Star match which was supposed to be played before the IPL on 25th March, has now been postponed till the end of the tournament. The final dates of the match is yet to be announced. The revenue generated from the game would be used for charitable purposes.
About Anshuman Roy
A cricket and sports enthusiast having previously worked with Cricwizz, Circle of Cricket, Times Now and The Quint.
Tags
[wbcr_php_snippet id="21419"]