5 Players who can Replace Shakib Al Hasan for Sunrisers Hyderabad (SRH) Team in IPL 2020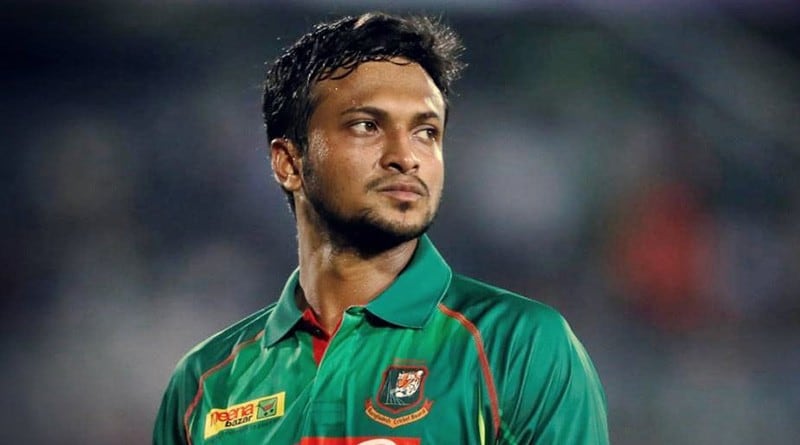 The ban of 2 years on Bangladesh All- Rounder Shakib Al Hasan, placed by the ICC for not having reported the approaches by bookies on multiple occasions, came as a quite a shocking revelation, not only for the Bangladesh cricket team but for the entire cricketing fraternity. Having been found guilty on three charges under the ICC Anti-Corruption Code, Shakib had no choice but to accept his sanctions.
One of the best all-rounders of the cricket scene of contemporary times, Shakib will have to serve one year of a suspended ban due to which he will have to give a miss to the 13th edition of the Indian Premier League (IPL) next year. This is expected to be a major setback for Sunrisers Hyderabad, as the franchise will have to have to look for a suitable replacement who can walk into the boots of such a seasoned all-rounder. The upcoming IPL auction is now all the more crucial for SRH as they need to achieve an optimum balance for their squad. The franchise will have a handful of all-rounders they can count on, for IPL 2020.
5 Players who could Replace Shakib Al Hasan in IPL 2020
Mahmdullah (Bangladesh): Almost immediately after the announcement of Shakib's ban, Bangladesh Cricket Board (BCB) nominated Mahmudullah as the man to lead Bangladesh in their upcoming T20I series namely Bangladesh Tour of India 2019 against India. With years of experience to back him, Mahmudullah is a bankable T20 player himself. This 33 year old player has in fact played around 200 T20 matches, and has a strike rate of close to 120. Simultaneously, he has 99 T20 wickets to his credit, thanks to his handy off-spin. No wonder he is being looked up to a reliable all-rounder for any team. Since he had no takers in IPL 2019, this can be a golden opportunity for him to raise his stature as a player in the shortest format of the game.
Moises Henriques (Australia): having debuted in the IPL in the 2009 edition, this 32-year old Australian batsman was bought by Kings XI Punjab in the last IPL auction. However, he could not manage to get a game in the entire season. However, he is undoubtedly a talented batsman as well as bowler, and might bag a position in the top order. Hyderabad had earlier placed its bets on this all-rounder, and might consider him once again for IPL 2020. This all-rounder from New South Wales is expected to interest his former franchise with a bid in the upcoming IPL auction.
Chris Woakes (England): A regular for England is each of the three formats for quite a considerable period of time now, this English all-rounder might draw humungous bids in this year's auction, despite having missed the last IPL season. The fact that he had a really successful English summer will further help his cause in terms of raising his demand in the December auction this year! As of the major overseas players of Sunrisers Hyderabad going ahead in the league, he might attract a bid from them. As far as the last two seasons in the IPL are concerned, the Warwickshire player has had a mixed outing. That is to say, though he managed to bag 25 wickets in 18 matches, he hardly had the cope of showcasing his batting skills. One of the most impressive seam bowling all-rounders in the world, he can turn out to be a huge asset for Hyderabad.
James Neesham (New Zealand): this Kiwi all-rounded has proven his mettle over and over again for his national team, having taken New Zealand extremely close to the World Cup in 2019. The last 12 months have seen this 29 year old making quite a mark. A skilled all-rounder, Neesham has a commendable strike rate in T20Is. Having found no takers in IPL 2019, it is quite likely that this seam-bowling all rounder would be keen to make his presence felt in the upcoming edition. Since Sunrisers Hyderabad as a franchise is in great need of an all-rounder, it might choose to bid on Neesham.
Glenn Maxwell (Australia): Ranked at the first position amongst T20I all-rounders in the world, Glenn Maxwell has, more often than not, been a letdown when it comes to the IPL. However, he had put up an admirable show in the older editions of the IPL with his astounding stroke-play and athleticism in the field. The past few seasons saw him in a dismal form, which perhaps justifies his staying away from the auction in the last season in order to focus on his game. Following this break of one year from the league, Maxwell is expected to garner a significant demand, taking into consideration his recent form in the T20Is against Sri Lanka. This 31-year old might get a bid from Hyderabad, and since his skill-set is close to that offered by Shakib, he can be a suitable replacement for the latter.
These are 5 reputed players who can be perfect replacements for Shakib Al Hasan in the Sunrisers Hyderabad Team for IPL 2020.