Domasco Launches All-New GAC MOTOR GS4 SUV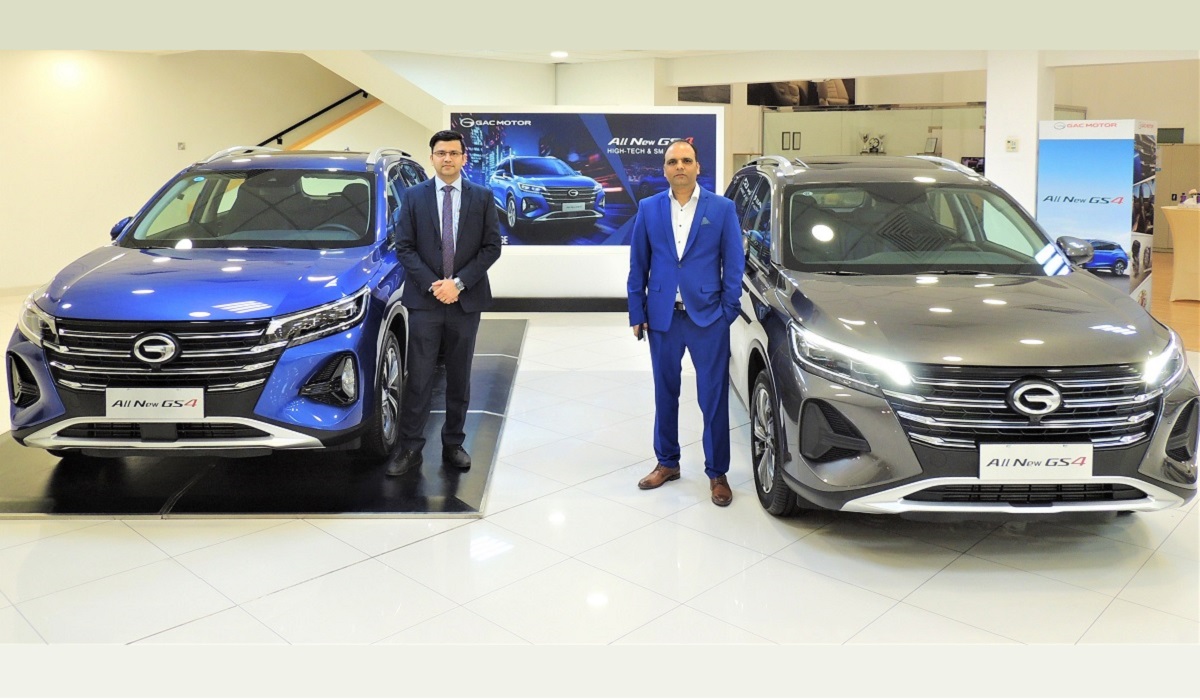 Domasco has launched the all-new GS4 in Qatar at the GAC Motor showroom on Salwa Road. The highly popular SUV has received much praise in the Chinese market and globally, being rated as the best-selling SUV of the year and winning multiple awards, including "SUV of the Year" and "China Automotive Innovation Model of the Year". The 1st generation GS4 boasted sales of over 1 million models. Qatar is an important, fast-growing overseas market for GAC Motor with many young buyers looking for a stylish, dynamic, smart, high-quality vehicle; the second generation GS4 is ready to satisfy these needs.
The 4 pillars of Quality, Safety, Research & Development, and Technology are at the heart of every GAC MOTOR product, including the new GS4. These 4 pillars allow the brand to continually achieve excellence whilst also keeping the consumer in their sights; GAC settles only for a flawless design and delivering an unforgettable, unique driving experience. The GS4 brings a range of aspects to the table, creating the perfect combination of design, security, stability, and comfort.
The all-new GS4 embodies the GAC MOTOR slogan, 'GO AND CHANGE'. Tested over a range of road conditions and extreme environments, the all-new GS4 has no limitations to a car owner's adventures, whether that's exploring the city in style or taking the car out into the wild for a weekend road trip. The second-generation GS4 has been rigorously performance tested against high temperatures of 50° C, lows of -40° C, and altitudes as high as 5231m. Deserts, mountains, or the slopes – the new GS4 can handle them all.
The all-new GS4 is designed to fit perfectly into day-to-day life, without having to downgrade in aesthetics or power. The interior is spacious, with a 1852mm wide-body design, providing ample legroom, headroom, and storage space for a comfortable and well-equipped ride anywhere. BOSCH E-turbo technology and all-around silent design (ASD) allow for an extremely smooth driving experience highly responsive to driver touch. The all-new GS4 also utilizes an advanced gasoline combustion control system and variable valve timing engine, reducing fuel consumption. Multiple advanced safety features including top-of-the-range airbags and the GAC second-generation high-strength steel safety body, as well as various intelligent driving assist systems also make the all-new GS4 a solid choice as a family car.
The all-new GS4 comes with a class-leading cockpit, a smart cabin that's spacious and comforting to your five senses (sight, hearing, smell, touch, experience). Dual-screen instrument panel, class-leading 1570 mm space, stain-resistant eco-leather, and premium suede add to a comfortable cabin experience.
The all-new GS4 breathes new energy and new capacities to a vast range of lifestyles, whether drivers are transporting families, couples looking for adventure, or single owners wanting a high-tech and stylish SUV. GAC Motor brings the awesome capabilities of the all-new GS4 to customers that transform driving experiences for the better. With 8 consecutive J.D. Power China awards for Initial Quality Study already on the shelf, GAC MOTOR continues to work hard to bring the very best of Chinese automobile innovation to global consumers' mobile lives.
GAC Motor is distributed in Qatar by Doha Marketing Services Company (DOMASCO), a leading multi-brand company in Qatar and a member of the Al-Futtaim Group. It has a diversified portfolio of passenger cars, motorbikes, commercial vehicles, marine and power products, watches, and electronics representing some of the world's most visible and award-winning brands. Al-Futtaim Automotive is one of five divisions within the Al-Futtaim Group that provides quality products and services that enrich people's lives and aspirations each and every day.