Roger Federer Reveals His Favourite Tennis Player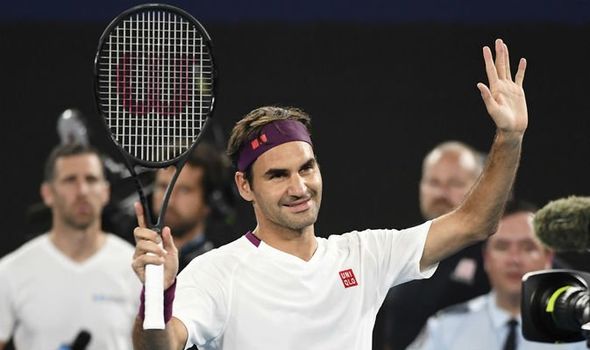 Amid the global lockdowns, the tennis players seem to enjoy their unusual break from the tennis tour. They are spending quality time with their families and also interacting with fans on social media. On Thursday, Roger Federer retweeted Tennis TV's post and opted to "bring back your favorite retired tennis player."
Following Federer's tweet, tennis fans were enthusiastic to know his 'favorite retired tennis player.' They began posting their guesses and tagged Roger in their tweets.
The Swiss maestro patiently replied to them and by doing so he carried out an interactive session with his fans worldwide.
It seems World Number four Federer really wants to bring back Brazilian tennis player and three-time Roland Garros champion Gustavo Kuerten or Guga as Federer came up with "Yessss!!!"
One of his fans tweeted to bring back, the three-time Grand Slam Stefan Edberg. The Swedish star Edberg was also Roger's childhood idol.
Pete Sampras or Pistol Pete cannot be eliminated from Federer's list of favorite tennis players. Till date, Roger's fourth-round match on Wimbledon's center-court in 2001 against Sampras remains his most favorite battle. That day, Federer was playing his idol Sampras for the first time and it was also his first time on Wimbledon's center-court.
The retired tennis professional Mardy Fish tweeted and asked Federer, does he wants him to be back on the tour?
One of the fans voted for Roger's wife Mirka to resume her tennis career.
For his compatriot and the woman who won Grand Slams and earned World Number one crown at the tender age of 16, Martina Hingis, Federer said, "loved watching her play."
He also shared his opinion and the career slam champion Andre Agassi.
Source: EssentiallySports