Ten of the best Premier League stars to struggle at Big Six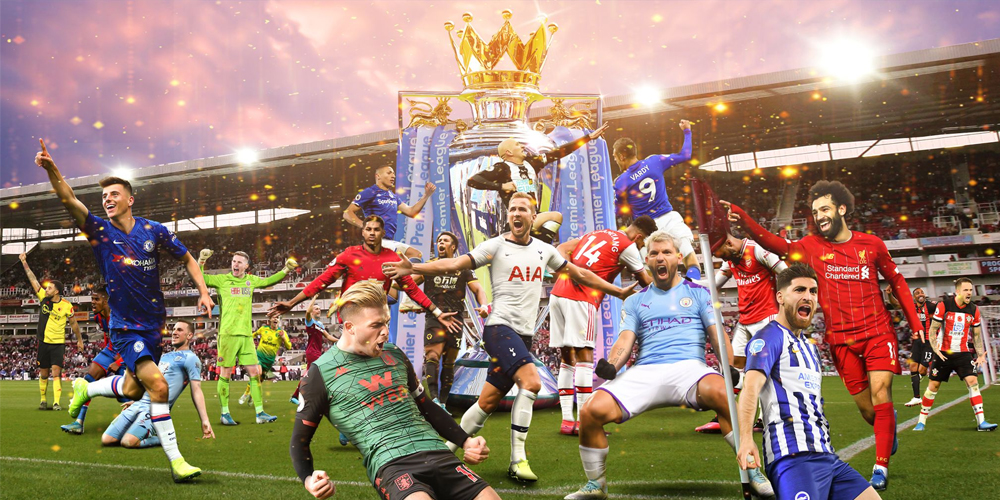 10) El Hadji Diouf
Liverpool signed El Hadji Diouf for £10million from Lens the day after his Man of the Match performance in the opening game of the 2002 World Cup. His Senegal side – that went on to the quarter-finals in Japan and South Korea – stunned the world by beating reigning champions France.
His performances on the whole in that World Cup, as well as a brace on his home debut at Anfield, had Liverpool fans expecting far more than what the forward went on to produce on Merseyside. Rather than the pace, goals and assists that were promised, Diouf spat, mocked the dressing room in French, and according to Steven Gerrard, "didn't give a s**t about winning or losing".
All were qualities that persuaded Sam Allardyce to sign him for Bolton. And what a shrewd bit of business it turned out to be. He was still a mouthy cretin, but one that scored goals and contributed assists, which Big Sam clearly decided made the gobshitedness worth it.
9) David Bentley
The man many saw as the heir apparent to David Beckham – owing to his position, preened hair and cultured right foot – scored the first Premier League hat-trick against Manchester United, for Blackburn Rovers in 2006.
It was at Blackburn that David Bentley was successful, notching double figures for assists in two consecutive seasons, earning him a £15million move to Spurs. But at White Hart Lane, like at Arsenal before, Bentley failed to make the grade, and was frozen out by a soaked Harry Redknapp following his celebration at clinching a Champions League spot in 2010.
He didn't seem that bothered when he retired at 29, and now fancies himself as a bit of a pundit.
8) Joe Allen
The Welshman was brought to Liverpool by Brendan Rodgers in the summer of 2012 after an outstanding debut Premier League season for Swansea. He never truly nailed down the centre-midfield spot alongside Steven Gerrard, and found goals and assists hard to come by – though to judge Joe Allen on goal contributions is a tad harsh.
After a standout Euro 2016 campaign with Wales he was snapped up by Stoke and – like at Swansea – flourished as the main man in the middle of the park. It's a wonder he's remained in the Championship for these past two seasons; he's without doubt a player of Premier League quality.
7) Ben Foster
Isn't it lovely when the good guys are also exceptional footballers? Bought by Manchester United on exactly the same day – July 1, 2005 – as Edwin van der Sar, Ben Foster must have known opportunities would be hard to come by. But a move to Old Trafford is difficult to turn down if you start out at Racing Club Warwick (I mean no disrespect).
A cult hero at West Brom and now Watford, at 37 he remains one of the most spectacular shot stoppers in the game, and should always, always just boot it down field…
6) Lukasz Fabianski
West Ham have spent £110million on strikers and wingers in the last two seasons, but it was their £7million goalkeeper who won Hammer of the Year in the last campaign. The performances of Roberto earlier in the season further exemplified the fact that Lukasz Fabianksi is one of their most important players, and one of the best outside the Big Six overall.
He was embroiled in a weird Polish battle for supremacy at Arsenal with Wojciech Szczesny in 2010/11, when both played an even number of Premier League games, before Szczesny was eventually chosen as the No.1. They were both then deemed surplus to requirements by Arsene Wenger and each went on to become brilliant goalkeepers (they probably already were): Fabianski a hero at Swansea and now West Ham; Szczesny winning countless trophies and keeping arguably the greatest goalkeeper of all time, Gianluigi Buffon, out of the Juventus team.
Arsenal have got a great goalkeeper now, injured thanks to that malicious brute Neal Maupay, but they had two back then…
5) Scott Parker
Scott Parker moved to Chelsea from Charlton in January 2004. It was around the time when the Blues would buy anyone playing well for another Premier League club, just so they couldn't have them.
He barely played while at Stamford Bridge, and didn't particularly shine at Tottenham later in his career. But he shone at Charlton at the start, Fulham at the end, and most notably at West Ham in the middle. He pipped Gareth Bale to the Football Writers' Player of the Year while at Upton Park in 2011.
But his world-class performances and a few stunning goals weren't enough to drag the Hammers away from relegation – which goes to show how truly shocking the rest of that team must have been. Frederic Piquionne and Carlton Cole were battling for the starting striker spot, which might explain it.
4) Robert Huth
Slightly different to the other names on the list in that Premier League performances didn't earn Robert Huth a move to a bigger club – he was already at Chelsea, having joined the club as a 16-year-old.
He didn't quite pass the grade at Stamford Bridge, and was perhaps a victim of circumstance given the money that arrived soon after him. He left for Middlesbrough, then Stoke, before quite the Premier League swansong as a vital cog in Leicester's title-winning team. Not sure Frank Lampard would say no to a prime Huth right now.
3) Gylfi Sugurdsson
Seven goals and five assists in just half a season for Swansea was enough for Spurs to pay parent club Hoffenheim £9million for Gylfi Sigurdsson's permanent signature in the summer of 2012. But some players just don't suit a big club, and Sigurdsson really struggled at White Hart Lane, scoring just one more goal in two seasons than he had in the five months in south Wales.
And the Iceland international rediscovered his creative touch on his return to Swansea, scoring 27 goals and contributing 25 assists in three seasons. His form for Everton lies somewhere between what it was at Swansea and Spurs, suggesting he's crap at a big club, not bad at a middling one, and very good at a small one. Eddie Howe could have done worse than give him a bell in January.
2) Wilfried Zaha
He wasn't given a chance at Manchester United. There were claims that he got a big too big for his boots, and that the big-money move went to his head, but United have a rich history of moulding those sorts of players to become club legends. Maybe if Sir Alex Ferguson had stayed to manage Wilfried Zaha – his last signing at the club – it would have been different?
Twenty-eight minutes of Premier League football is not a sufficient opportunity to work out whether a player will cut the mustard; it's barely enough time to get the knife from the drawer and open the cupboard.
Consistently excellent seasons since then have seen Zaha linked with 'bigger' clubs in almost every transfer window, with suitors said to be put off by Crystal Palace's asking price, but also perhaps partly wary after that short, unsuccessful spell at Old Trafford.
1) Danny Ings
'Danny Ings scored a brace from the bench to send England into the quarter-finals of the European Championships on Monday evening. The Germans went a goal up early in the second half through Thomas Muller, who bundled the ball past Jordan Pickford's tiny arms, before Ings came on for Harry Kane – who again failed to trouble the goalkeeper – and scored a quick fire double to send pints flying. Will 2020 be known as the Ings Euros?'
That's what (probably) would have happened. Without the retired Jamie Vardy, Gareth Southgate's next best bet as a pure goalscorer would have been – and still is – Danny Ings. His two goals against Watford took his season tally to 18, which have been worth 15 points to Southampton. Under the tutelage of the genius Ralph Hasenhuttl, Ings is the difference between comfortable mid-table mediocrity and relegation. What West Ham, Bournemouth or Aston Villa wouldn't give for such a striker in their remaining games.
And it wasn't as though he completely flopped at Liverpool, more that in the time that he was injured, Jurgen Klopp's side went from average to world-beating, and to Ings' credit he wasn't happy to play second fiddle. Klopp clearly still has the utmost respect for him as a footballer – which says it all.