Declan Rice Comes in as a 2nd-Half sub in Arsenal's 5-0 Victory over the MLS All-Stars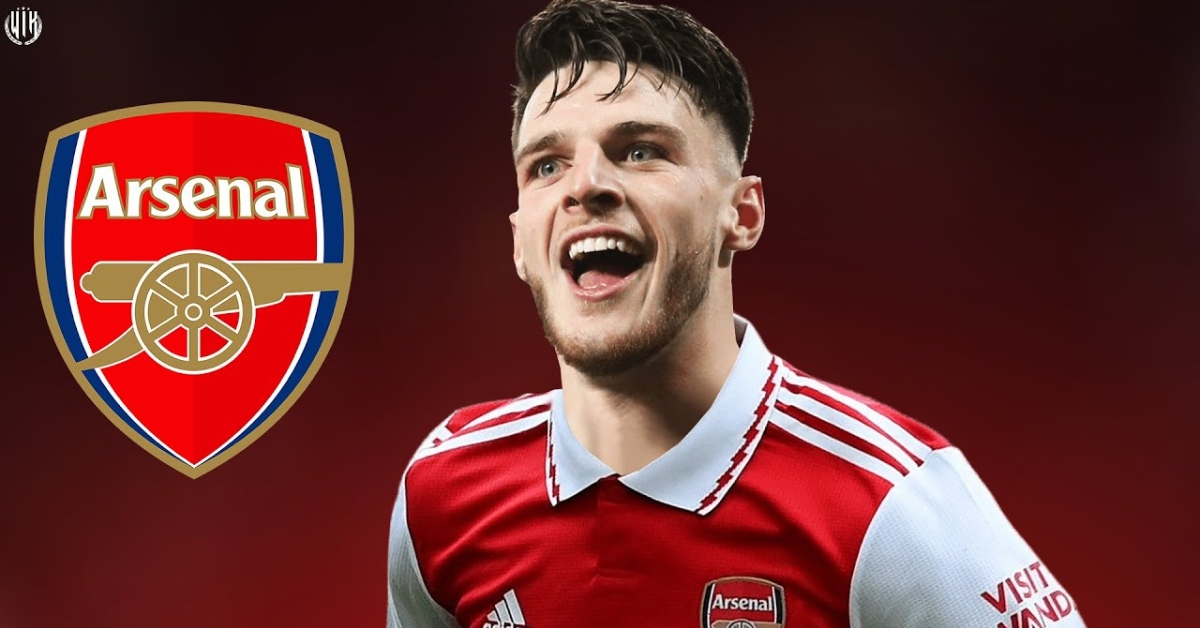 Newly acquired midfield star Declan Rice came on as a second-half substitute and helped Arsenal finish off a 5-0 victory over the MLS All-Stars on Wednesday night.
Gabriel Jesus, Leandro Trossard, Jorginho, Gabriel Martinelli and Kai Havertz all scored — and those weren't the only highlights for the many red-clad Arsenal supporters in the crowd at Audi Field.
Rice moved from West Ham to the Gunners for a British-record transfer fee last weekend, reported to be 105 million pounds ($138 million). The crowd roared when he came in just over an hour into the match, and cheered again when he possessed the ball.
U.S. national team forward Folarin Balogun, whose days at Arsenal could be numbered, also came on for the London club at the same time as Rice.
By then, the Gunners had a 3-0 lead.
The MLS team — which did not include recent Miami addition Lionel Messi — received four yellow cards before halftime.
Jesus opened the scoring with a beautiful chip in the fifth minute. His shot from outside the penalty area sailed past goalie Roman Burki of St. Louis and bounced in off the left post.
Trossard doubled the lead in the 23rd with another goal from outside the penalty area, a bit more toward the middle — and struck harder — than Jesus' shot.
Trossard was shaken up early in the second half and was replaced by a substitute.
In the first minute after halftime, St. Louis fullback Tim Parker was called for a handball in the penalty area, and Jorginho made it 3-0. Martinelli and Havertz scored late to make it a five-goal margin.
Preparing for its Premier League opener against Nottingham Forest on Aug. 12, Arsenal plays friendlies against Manchester United on Saturday at East Rutherford, New Jersey, and vs. Barcelona on July 26 at Inglewood, California.