Update on Braun Strowman's status for TLC and his Replacement for the Upcoming Live Events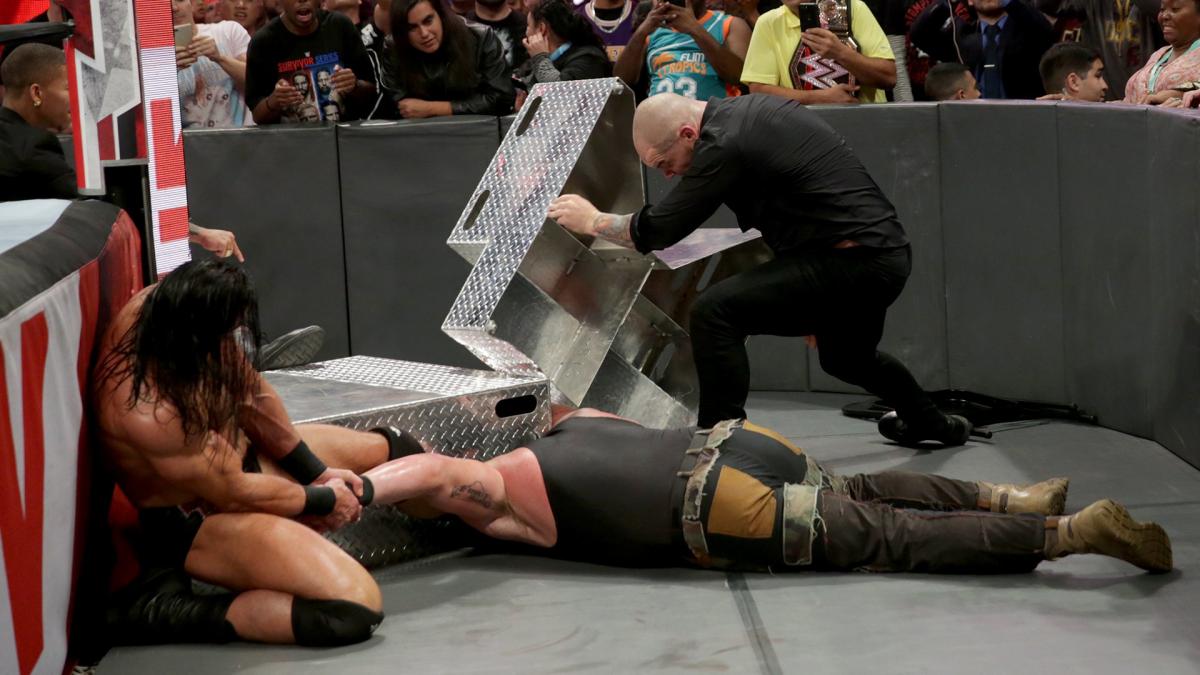 Well, it looks like we will be seeing Baron Corbin as an Authority figure for a little longer than expected. In case you aren't aware, Braun Strowman was attacked and "injured" by Drew McIntyre, Bobby Lashley and Acting General Manager Baron Corbin last month. This angle was done so that Strowman can take some time off and undergo an elbow surgery.
Although Strowman was expected to get cleared for in-ring action before TLC, WrestleVotes has said otherwise.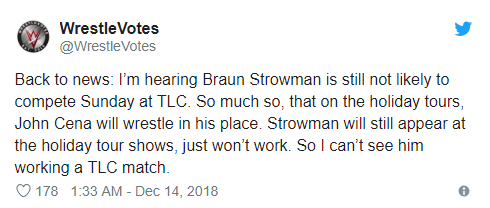 According to this tweet, Strowman may need a few additional weeks to heal. However, he is still expected to appear at the event. While it was rumored earlier that Strowman would squash Corbin, if the former hadn't completely healed by then, but not getting cleared can be a totally different story.
It's possible that Strowman and Corbin's match gets postponed to the first Raw of 2019. As far as his role at TLC is concerned, if Strowman doesn't compete, then he will most likely help his replacement (Kurt Angle or Bray Wyatt) defeat Corbin. However, it should also be noted that WWE could be pulling a huge swerve. Last year when Strowman was injured, WWE exaggerated the extent of his injury by announcing that the Monster Among Men would be out of action for almost 6 months, but he ended up returning in a matter of weeks. This was done to make him look larger than life. Something similar can happen this time too.
John Cena has been announced as Strowman's replacement in the upcoming live events.