Top 10 Male WWE Wrestlers of 2019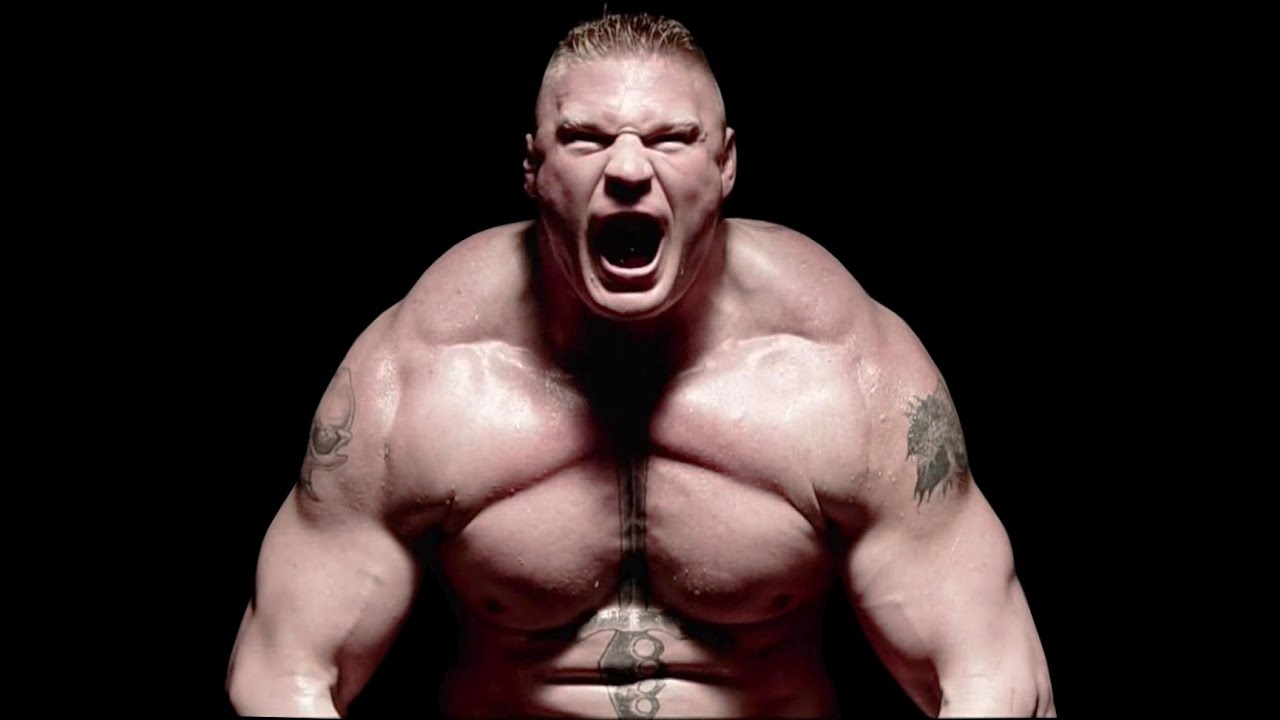 In recent memory, 2019 has been one of the wildest years in WWE. There are some bold steps that the company took in the last year of this decade. From crowning Kofi Kingston to be the WWE Champion at WrestleMania to allowing women to headline, from introducing "The Fiend," Bray Wyatt, to moving Smack Down on FOX since its inception, there are several instances that made 2019 one of the most noteworthy years in WWE history.
Several performers have stepped up their game and gave some classics. Although some of these matches were from NXT, this list would not include superstars from the Black & Gold brand. So, with that being said, here are the top 10 performers from the main roster who significantly contributed to the company in 2019. They include:
Top 10 WWE Male Wrestlers of 2019
10. Randy Orton
The "Apex Predator" of WWE has had a mixed year in 2019. Being a part of Smack Down earlier, he was involved in a classic feud with AJ Styles at this year's WrestleMania. Being a part of this industry for two decades, Orton has reached a point where he can do what he wants and when he wants. Not only was his match against Styles one of the best in the entire show, but his RKO on NiaJax would also undoubtedly find a spot in every Royal Rumble package as well.
Although his feud with Kofi Kingston in the summer of '19 over the WWE title was lackluster, he quickly regained momentum by shifting into a dispute with Ricochet, and later on, AJ Styles. Also, he was the team captain of Team Flair during the fun and memorable outing at Crown Jewel.
9. Baron Corbin
These days, it is quite a sight to see that a heel is garnering heat genuinely and not receiving pops from the crowd. After a mediocre 2018, Corbin proved his work-ethic to the WWE Universe by magnificently winning the "King of the Ring" tournament this year. With his recent gimmick of King Corbin, he can garner significant heat from the crowd with his annoying presence, thus, justifying his role perfectly.
His new gimmick has been a significant staple on Smack Down for quite a while now. Also, being in a feud with Roman Reigns and sharing the stage with The Rock has augmented his two-year main roster resume manifold.
However, his highlight of the year came when he was able to successfully pin Kurt Angle in his retirement match at WrestleMania 35. It showed the faith that the higher-ups have on him.
8. Roman Reigns
After putting his leukemia to remission, Roman Reigns finally made his triumphant return in the last episode of RAW in February. Following that, he was a part of some solid feuds with Shane McMahon and Drew McIntyre in the summer that prompted him to tag The Undertaker as well. After that, he was a part of the mysterious attacker angle with Buddy Murphy, Erick Rowan, and the new Daniel Bryan.
The thing that separates Reigns from others is his perfect adoption of the WWE style of wrestling. During his bouts, he is always able to garner a response from the fans, something that has prompted Vince McMahon to make him the current face of the company.
7. Kevin Owens
Despite an unimpressive start to the year, his feud with Shane McMahon catapulted him towards becoming a main-event talent. Becoming a "voice" for the fans, he has solidified his status as one of the top performers this year. His current feud with the Architects of Pain has made him a top baby-face on RAW.
This year alone has seen the character of Kevin Owens go through quite a trajectory. Returning as a family man from injury, he quickly turned to his "old-self" by turning on The New Day and the WWE Champion, Kofi Kingston. After an okay-ish feud, he has been on top of his game since his feud with Shane McMahon. Let us hope that he can carry the momentum that he was able to gather in the second half of 2019.
6. AJ Styles
It's quite hard to state, but after dropping the title to Daniel Bryan last November, AJ drowned into a situation of nothingness for a while. His rivalry with Randy Orton, though, was able to resurrect his run a bit. After WrestleMania, he was drafted to RAW and he quickly made his mark by reuniting with his Bullet Club bros, in Luke Gallows and Karl Anderson, forming the OC.
After playing hot-potato with the US title for a while with Ricochet, he was able to hang on to it for over 130 days. His reign came to a halt in November as Randy Orton assisted Rey Mysterio to take the title from him, thus reigniting their rivalry.
5. Daniel Bryan
Through a splendid portrayal of a masochist heel, Daniel Bryan was the premium gas behind the WrestleMania push of Kofi Kingston this year. Dubbed as the Planet's Champion, Daniel Bryan was involved in significant pushes for talented guys like Mustafa Ali and Kofi Kingston.
Without a quality rival that Daniel Bryan was during the build-up to WrestleMania 35, Kofi's WWE Championship victory would have never garnered much fan support. After dropping the title, he became the Smack Down Tag Champ with Erick Rowan. However, their partnership came to a screeching standstill with the mediocre Roman Reigns mystery attacker on Smack Down.
Also, this started to be a gradual DB face turn that concluded with "The Fiend," dragging him to hell. Returning as "The American Dragon", Daniel Bryan is now one of the top faces of the company. Not only that, he has also resumed his feud with Bray Wyatt at the Royal Rumble for the Universal Championship Title.
4. Brock Lesnar
Entering 2019 as the Universal Champion, Brock Lesnar concluded the year in style, becoming the WWE Champion. Regardless of the quality of the show, Lesnar's appearances are enough to give WWE shows the boost they desperately require. Starting the year with a phenomenal show against Finn Balor at the Rumble, he put Seth Rollins over the line twice this year. And, these were not mere PPVs; they were the biggest spectacles of the year in WrestleMania and SummerSlam.
He also had an intriguing summer after he won the Money in the Bank briefcase, keeping everyone on the edge of their seats on which champion he was going to cash in on. Despite putting over the Beast Slayer, he was not that considerate for Kofi Kingston. Putting him away in just 7 seconds, he ended the year by dominating Cain Velasquez and Rey Mysterio on Crown Jewel and Survivor Series respectively.
3. Seth Rollins
Regardless of the love/hate relationship you share with the guy, you cannot deny his work-ethic in the squared circle. He started this year magnificently by winning the Rumble and becoming the Beast Slayer at WrestleMania 35. The management's faith on him transmitted on-screen as he was able to conquer Brock Lesnar's dominance not once but twice this year.
Not only this, he was also able to become a double-champion as he became the RAW tag-team champion with Braun Strowman. Turning the heel on Kevin Owens and aligning himself with the Authors of Pain gave him a significant boost. If it was not for some booking blunders, he might have topped this list as well.
2. Kofi Kingston
His route for the WWE Championship, commencing from the Elimination Chamber, was one of the best WWE story-telling successes of all time. Before Mustafa Ali went down with an injury, no WWE fan would have believed that a Kofi Kingston match was the main attraction in the WrestleMania weekend.
Post his win, people stopped taking him seriously due to significant creative misfortunes. Even feeding credible opponents such as Dolph Ziggler, Kevin Owens and Randy Orton did not help his track at all. He was put out of his misery quickly on Smack Down's debut episode on FOX after Lesnar squashed him within seconds. After putting up a show at the TLC PPV against The Revival, Kofi can sincerely hope to get another push going into the new decade.
1.Bray Wyatt
Nobody captivated the audience more this year than "The Fiend," Bray Wyatt. Returning with a confusing gimmick of "The Firefly Funhouse," his gimmick quickly became one of the best highlights in recent times in the Pro Wrestling Business. His current moniker is different from the way that the modern WWE performers generally operate in. The original Firefly Fun House segments were the best way to introduce the character. It was shocking for WWE, going to such lengths to push the character home and it blended entirely on-screen.
It is quite interesting to see the course WWE is taking with "The Fiend." By making him hunt down guys who Bray Wyatt shares a bad history with, WWE is adding an intriguing layer to the already compelling character. After a scary momentum hiccup that he had to endure while facing Rollins at HIAC, he quickly got his heat back by targeting the people's favorite in Daniel Bryan. It would be quite interesting to see what WWE has in store for him at next year's WrestleMania.