The Major Problems with Monster Heels Today
StillRealToUs.com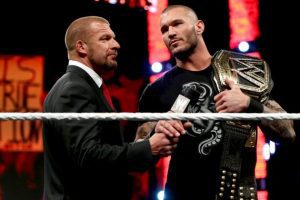 Many of you must be aware that Professional Wrestling is scripted. It consists of story-telling. In a story, there are heroes, and there are villains. Villains are referred to as "Heels" in Professional Wrestling. Throughout WWE's history, there have been a number of incredible heels such as Triple H, Edge, Roddy Piper etc. Heels are what makes a feud or story-line interesting. After all, what good is a hero without a villain who pushes him to his limits?
However, heels of today have failed to make their mark. Currently, WWE has a stacked roster filled with several Superstars of different styles. In spite of that, WWE has failed to create a credible "Monster" heel in the last few years. There are many reasons for that. However, here we will be discussing three of the major reasons.
1. Inability to Win Clean: We get it, heels are meant to play dirty. Heels like The Miz, Ric Flair etc. gained notoriety for winning through any means possible. However, stealing a win shouldn't define heels. When you see Superstars like Braun Strowman and Bobby Lashley finding it difficult to defeat their opponents fair and square, you can't take them seriously as Monster Heels. This needs to change, and WWE must figure out how to properly book their Monster Heels.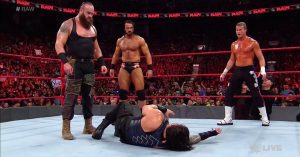 2. Over the Top Cowardly Behavior: This is also one of the things WWE has got wrong about Monster Heels lately. Although Monster Heels are villains, they shouldn't be booked as cowards. A couple of months ago, two of the most intimidating heels on Raw (Braun Strowman and Drew McIntyre) ran to the back just to escape a beating from the hands of The Shield. Although it was a forgettable segment, WWE needs to make sure it doesn't happen again as it can seriously hurt the credibility of Monster Heels.
3. Unable to Back Their Words with Action: When people say that Brock Lesnar is one of the best Monster Heels of the modern era, it's because he always delivers on his promises. He has ended The Undertaker's Wrestlemania streak, he has broken CM Punk's Championship record, he has beaten The Rock in his first year on the main roster, and the list goes on. Now let's take a look at other "Monster" heels like Samoa Joe and Bray Wyatt. They constantly haunt their opponents during the feud and make bold claims to humble them and destroy them but constantly fail to do so and with time, their threats stop sounding intimidating. This is probably the biggest reason why heels aren't taken seriously by the fans these days.
However, it looks like things are set to change as heels like Drew McIntyre, Dean Ambrose and Randy Orton have been doing an amazing job so far and their booking has been great too. Let's hope WWE continues to book them as vicious villains who manage get the last laugh on their preys.