WWE SummerSlam 2019 All Matches and Winners Prediction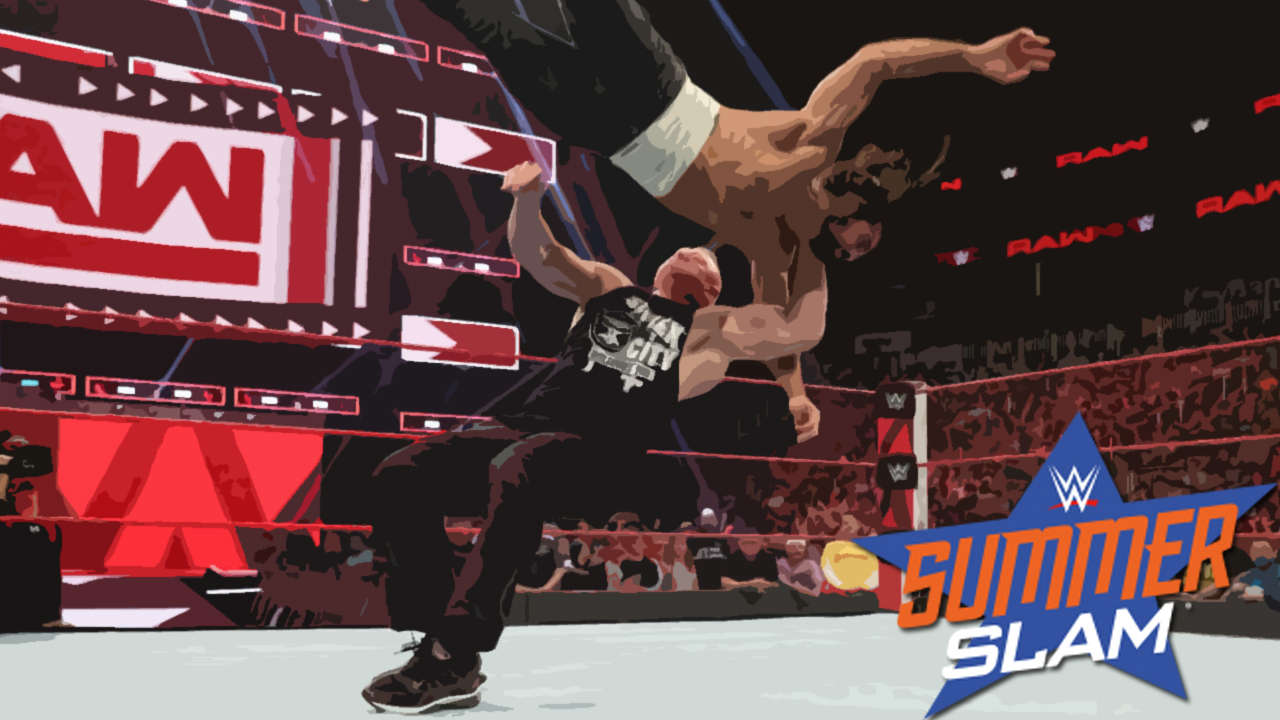 It's that time of the year again for WWE fans. WWE SummerSlam 2019 is here and promises an action packed treat for enthusiasts. 2019 WWE SummerSlam will take place on the 11th of August, Sunday, at Toronto's Scotiabank Arena. This will be the first that WWE SummerSlam has been held at this venue since the year 2004.
WWE Summerslam 2019 PPV Match Card & Winners Predictions:
Brock Lesnar vs. Seth Rollins (Universal Championship): WWE SummerSlam 2019 will be headlined by this main event for the Universal Championship. Rollins had previously lost out to Lesnar at Extreme Rules and thereafter won the battle royal involving 10 men for getting this coveted match. Going by how Lesnar bashed up an injured Rollins sometime earlier, the jury's out on this one but Lesnar clearly holds the edge and may retain his title.
Randy Orton and Kofi Kingston (WWE Championship): SummerSlam 2019 will see another engaging match, namely that between Randy Orton and Kofi Kingston. This match will be a payback for Kofi Kingston who was taken out by Orton some years earlier from the big stage due to the latter's clout. Predictions? Well, it will be a hard-fought match but pundits pin their hopes on Kofi Kingston emerging as a new superstar after defeating Randy Orton in this match.
Shane McMahon vs. Kevin Owens: Owens has already stated that he will be quitting if he loses this match. SummerSlam 2019 will be high on drama, particularly if he loses although Shane McMahon may not win in the end.
Natalya vs. Becky Lynch (RAW Women's Championship): Natalya was the winner of the four-way elimination match and she is the favourite here too.
Ember Moon vs. Bayley (SmackDown Women's Championship): Ember Moon has been given a shot at the trophy by Bayley although the latter seems the likely favourite.
Charlotte Flair vs. Trish Stratus: Stratus came back on King's Court for her segment and was challenged to this landmark match by Flair. Flair remains the favourite on this one.
Ricochet vs. AJ Styles (US Championship): AJ Styles remains a favourite to win this match although Ricochet can also pull the punches. This should be one of the most eagerly awaited events at SummerSlam 2019.
Finn Balor vs. Bray Wyatt: Another match that will be high on intensity, Wyatt is expected to use some special tactics to decimate Balor in this contest that will see the emergence of a special new star.
Dolph Ziggler vs. Goldberg: As was reported earlier, The Miz will not be competing against Dolph Ziggler at 2019 SummerSlam. Instead, Goldberg will be facing him and boy does this promise to be a treat! Predictions put Goldberg as a favourite for victory with his track having chances of revival in wake of his renewed popularity.
SummerSlam 2019 is being labelled as The Biggest Party of the Summer and is one of the biggest pay-per-view original events in the WWE Universe, the other three including Royal Rumble, WrestleMania and Survivor Series. With an exciting line-up of matches and lots of intense action ahead, here's hoping that the party never stops!