WWE SmackDown August 13 2019 – Highlights, Winners, Videos and More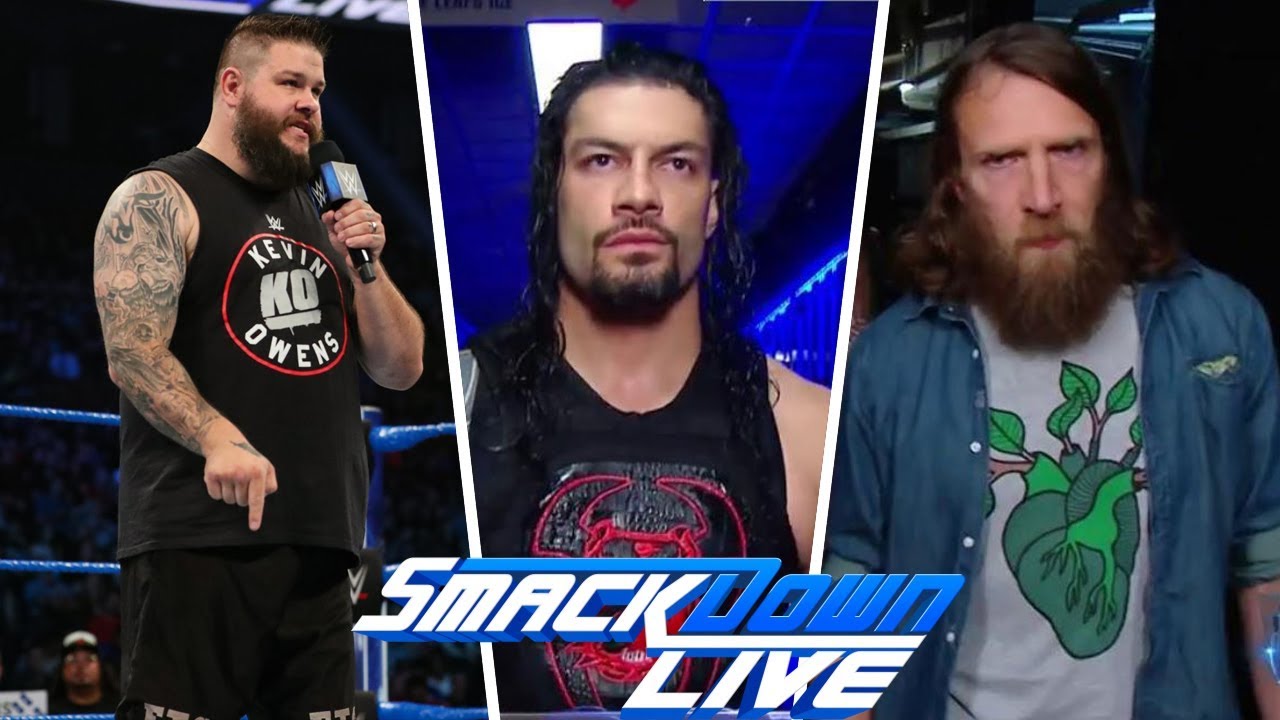 WWE SmackDown August 13 2019 was eagerly anticipated by fans, coming as it did after SummerSlam 2019. WWE SmackDown August 13 proved to be a really entertaining event with plenty to look forward to for fans.
Here are some of the key WWE SmackDown highlights that you should not miss out on-
Kevin Owens fined by Shane McMahon- In a stunner at WWE SmackDown 13th August, Shane McMahon fined Kevin Owens a whopping $100,000 for attacking Elias which really got to Owens since his family really needed that cash. Post the break, Owens yelled at Shane in his office and even threw around a chair before stomping off. Check this out for more-
Ember Moon vs. Charlotte Flair- Ember Moon challenged Charlotte Flair impressively in the ring with her swift moves and agility. However, Flair managed to prevent her from climbing the ropes and hitting the Eclipse. She then got her to submit with the Figure Eight. Flair thus won the match by submission.
Buddy Murphy vs. Roman Reigns- Before the start of the match, Rowan and Daniel Bryan came ringside to state that the former was not involved at all in attacking Reigns. Murphy had a good match against Reigns overall before being defeated by pinfall post a spear. Murphy was thereafter beaten up by Rowan and Bryan in the locker room prior to him admitting his lie.
Samoa Joe vs. Kevin Owens- Joe defeated KO by pinfall eventually in this hard-fought match with plenty of drama and once again, Elias as the guest enforcer. The Samoan Submission Machine was what got Kevin Owens in the end.
The Revival and Randy Orton vs. The New Day- Another pulsating contest this time at WWE SmackDown, you can watch the action here-
Randy Orton issued a taunt to Kofi Kingston while he was standing with his brothers at The New Day. He challenged WWE Champion Kingston to a tag-team match which became a 6-man affair eventually. Kofi Kingston managed to avoid the RKO and he was the reason why The Viper got knocked out from the ring. The Revival tapped into Woods' arm injury and hit a Shatter Machine to win the match. Kingston also helped prevent an attack on Big E and Woods by Wilder and Dawson and got hit by an RKO. The Revival and Randy Orton defeated New Day through pinfall.
These were some of the most exciting moments at WWE SmackDown August 13 2019 and the build-up after SummerSlam 2019 was great even though some more feuds and sub-plots would have been welcome!