Ronda Rousey outraged at WWE and Charlotte Flair after Survivor Series onslaught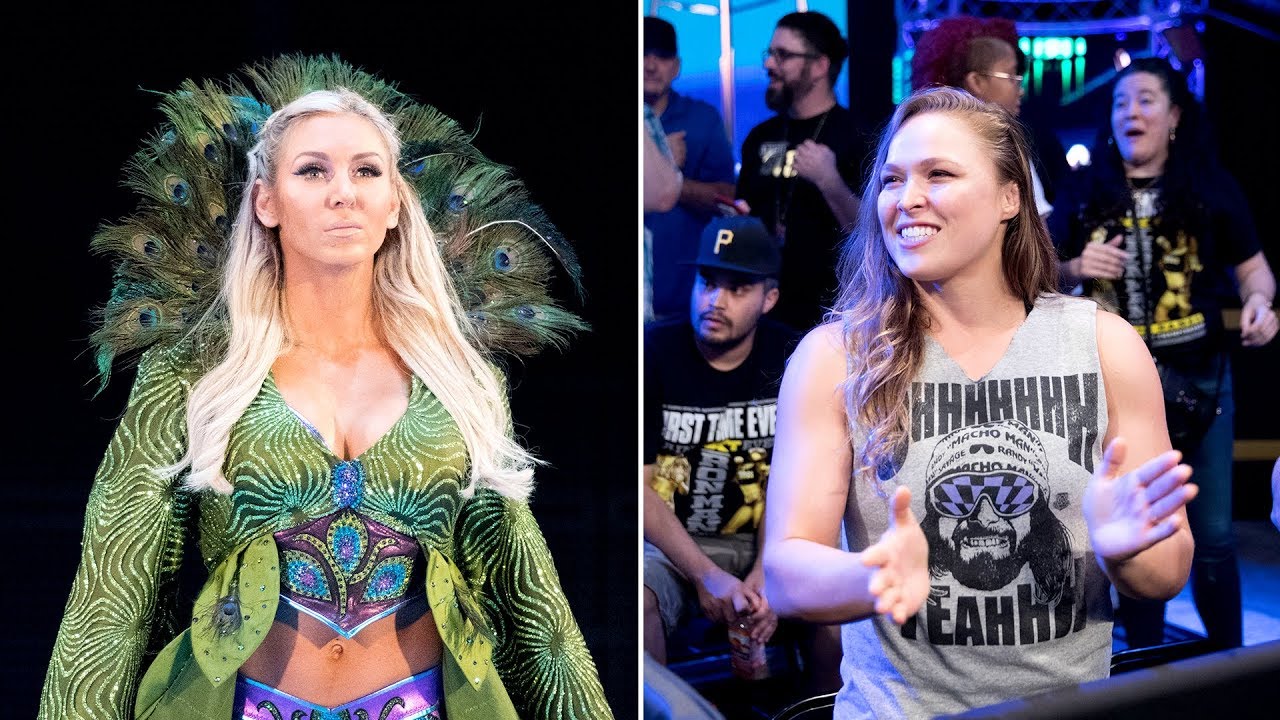 As it promised, the Survivor Series lived up to the expectations of providing a full house entertainment and some crazy twists and turns. Just days being named as Becky Lynch's replacement, Charlotte Flair absolutely bashed into Ronda Rousey and brutally attacked her, only to be disqualified for her own actions.
Ronda Rousey, already facing an invasion from Becky Lynch last week, was subjected to another brutal onslaught by Charlotte Flair. The former UFC legend was left in a bloodbath even as she trumped over the Smackdown superstar. Former women's champion Flair appeared to cut Rousey during the match after launching her head into the lower turnbuckle. But Flair seemed to lose herself and went berserk as she attacked Rousey with a Kendo stick and a steel chair to get her out of the match. Eventually, Ronda won via disqualification, but the taste of victory was far from sweet.
Ronda Rousey made it sure that she would come back for redemption by posting a tweet of her win with the caption, "This isn't over". The tweet was obviously directed towards Charlotte Flair, who will face the WWE Women's champions once again at WrestleMania 35 next April in New York. It'll be a fight where Ronda will go for a retribution.
Flair on the other hand, wasn't very apologetic of her actions. In a response to fans booing her, Charlotte tweeted: "Boo the woo? Screw. You."
Becky Lynch too didn't shy away from the spat, responding to Ronda's tweet by saying, "Want some avocado toast? Make you feel better."
Rousey's official website reported a statement furious with the events that unfolded.
"What does all of this mean?"
"Does Charlotte think she can't beat Ronda? Is Charlotte simply backing up SmackDown's Becky Lynch?", the report read.
"Either way, surely Ronda Rousey isn't going to let this beatdown go unanswered. If I was Charlotte and I walked into SmackDown Live! on Tuesday, I'd be looking over my shoulder all night long."
It all began with Becky Lynch launching an invasion at the RAW locker room and set upon Rousey before leading the rest of the Smackdown women's wrestlers into blows with the RAW roster. Nia Jax punched "The Man" in her face breaking her nose and giving her concussion. Lynch was ruled out to fight by WWE medics following which Flair was announced as a replacement by Lynch. It still remains a doubt on what action will be taken on Charlotte Flair and the future of the WrestleMania game between Rousey and her.