5 Unknown facts about WWE Clash of Champions 2019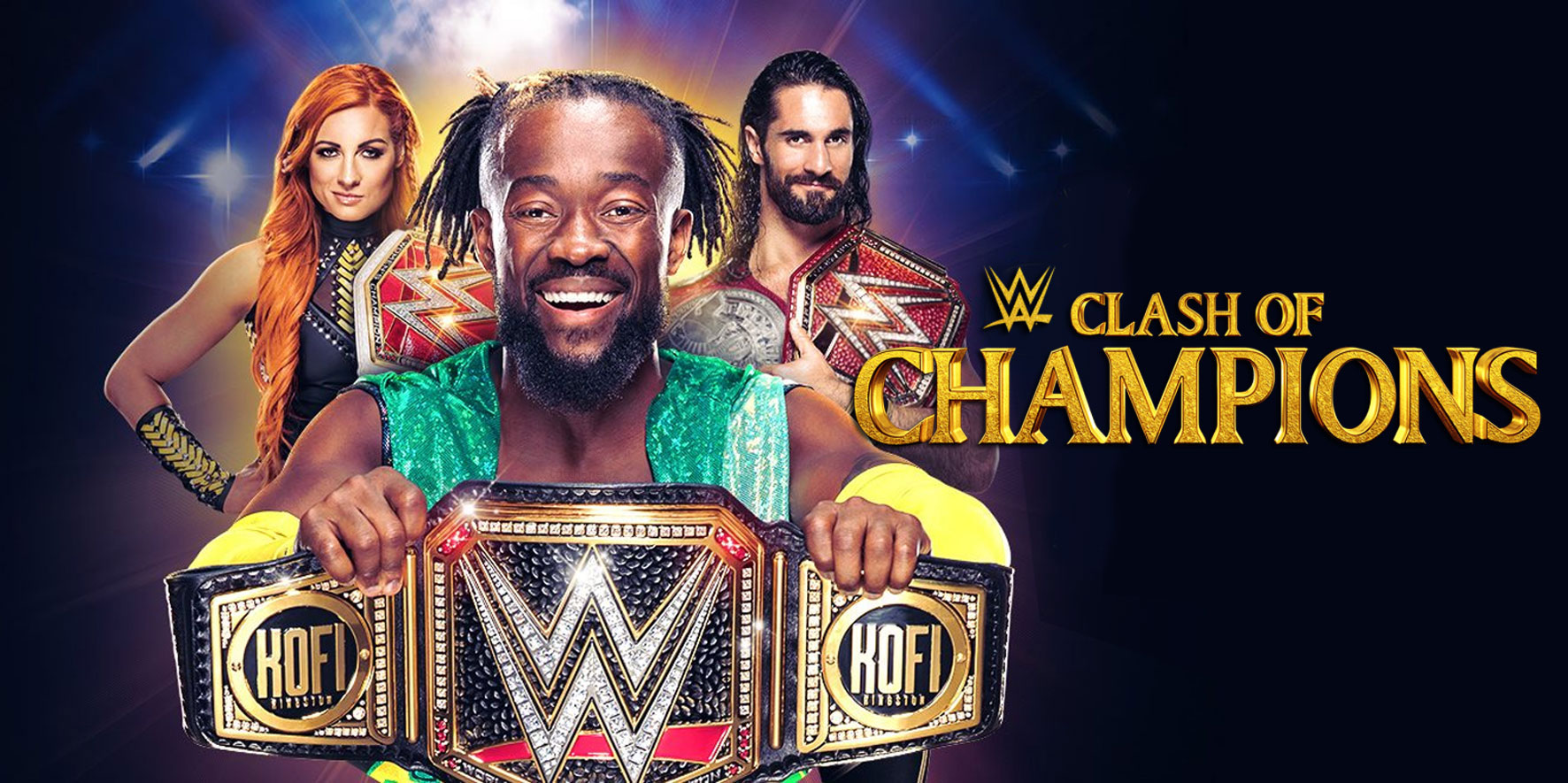 Clash of Champions was scheduled last weekend itself and it came as quite an interesting discovery that every WWE Championship on the main roster could actually be on the line. According to the concept of Night of Champions that was prevalent way back in 2007, the show would witness every title defended, and it seems like this concept has been adopted by the Clash of Champions as well.
The chief highlight of the show comprised both Erick Rowan and Roman Reigns managed to prove their point in the sole non-title match, while Seth Rollins and Braun Strowman will be pitted against each other as well as be each other's partner as they defend the Raw Tag Team Championships and then exhibit their best form for the Universal Championship in the main event.
Also Read: WWE Clash of Champions 2019 Match Card
Clash of Champions is now no longer going to be viewed as another gimmick pay-per-view from WWE, but this year's show has already brought to light many interesting turn of events before the company has even landed in Charlotte, North Carolina. The following are some of the unknown facts about WWE Clash of Champions 2019:
Seth Rollins' history at the event: Seth Rollins would soon be compelled to defend two Championships as part of the third Clash of Champions event. It is interesting to note that Rollins has pulled double duty at this event before. In a Winner-Takes-It-All match with John Cena, he had been victorious, after which he was forced to defend the Championship against the former Champion the following month. He also competed against Sting in the show's main event, which was also the latter's last show.
First-ever dual-brand WWE Clash of Champions: Clash of Champions was brought back under the brand of WWE back in 2016, and the show debuted as an exclusive event of Raw in September 2016. It was also witness to Seth Rollins attempts to bring down Kevin Owens as the Universal Champion in the main event. In 2017, WWE switched Clash of Champions over to SmackDown Live which earned an exclusive status in the blue brand. In 2018, there was no Clash of Champions event. Thus, next weekend will see both the brands participating in the show for the first time ever.
Chris Jericho wrestled on the final WCW Clash of Champions and the first WWE Clash of Champions: Way back in 1997, Jericho competed as part of Clash of Champions XXXV in a match against Eddie Guerrero where he was not only victorious but also retained the WCW Cruiserweight Championship in Nashville, Tennessee. He competed once again in a singles match almost two decades later against Semi Zayn in the only match that was more than just a gimmick match.
Clash of Champions VI Ragin' Cajun was aired for free by WCW on the same day and time as WrestleMania V: Originally an event for WCW before 2016, Clash of Champions played a key role in the war between WCW and WWE. In 1989, WCW aired the event live on free TV as part of the 6th Annual Clash of Champions event. This was targeted at hurting WWE's pay-per-view ratings since the airing coincided with that of WrestleMania V. However, if one compares the two, then the crown drawn by WrestleMania V was way huger since the show had big names such as Hulk Hogan, Randy Savage, Andre The Giant, Jake "The Snake Roberts" and The Hart Foundation. As many are well-aware, WWE ended up buying WCW and also went on to win the Monday Night Wars, but two decade down the line, it seems like The Wednesday Night Wars might be looming. '
Charlotte Flair is undefeated at Clash of Champions: a nine-time Women's Champion, Charlotte Flair is fighting it out for her 10th Championship at Clash of Champions. She will be battling Bayley for the SmackDown Women's Championship. She has a lot in her favour since the venue of the show is North Carolina, her hometown. In 2016, she could successfully defend her Raw Women's Championship in a triple threat match against Sasha Banks and Bayley, after which she took on Natalya at the SmackDown exclusive version of the event in 2017. This will be the first occasion when Charlotte will walk into the event without a Championship, but if we take into account that she is now a face and in her hometown, in all likelihood, the Queen will walk out with the SmackDown Women's Championship in the upcoming event.
These are some of the most interesting and engaging facts about WWE Clash of Champions 2019, something which true enthusiasts and lovers will appreciate. In fact, Clash of Champions was an absolute knockout to say the least! One hopes that it will continue to be just as interesting in future years.