5 Possible Finishes to AJ Styles vs Brock Lesnar II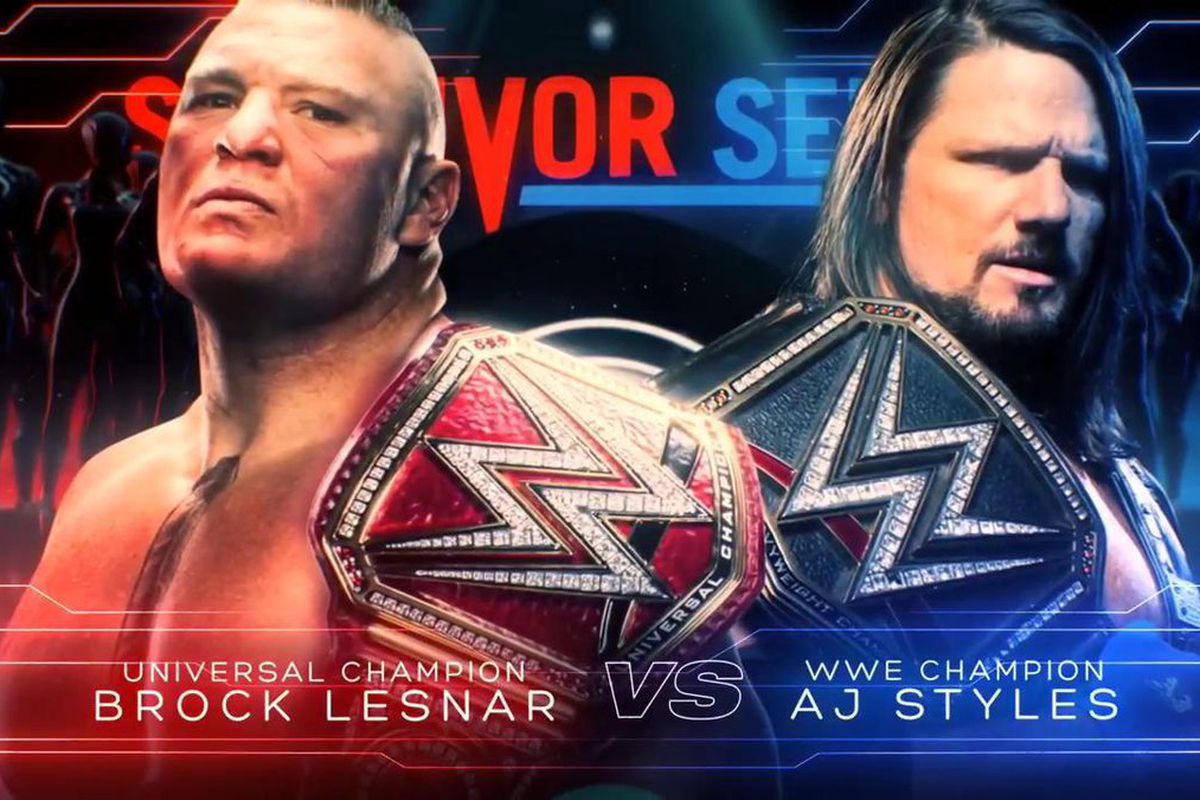 Cageside Seats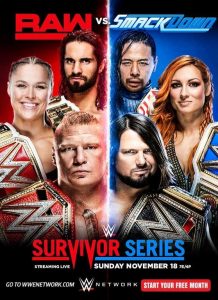 Survivor Series 2018 is almost a week away and just by looking at the match card, it is safe to say that the Pay-Per-View has the potential to become one of WWE's bests in recent time. When it comes to WWE however, nothing can be said for sure. There are countless examples of modern era Pay-Per-Views with amazing match cards that failed to deliver. So, if WWE wants to make sure that Survivor Series turns out to be as good as it looks on paper, proper booking decisions must be taken by Vince McMahon, the Producers and the Creative.
Survivor Series is the one night on which Raw Superstars go head to head with their Smackdown Live counterparts. We have multi-man/woman/team matches, Champion vs. Champion matches and what-not. One Champion vs. Champion match this year pits the WWE Champion AJ Styles against the Universal Champion Brock Lesnar in a rematch from last year.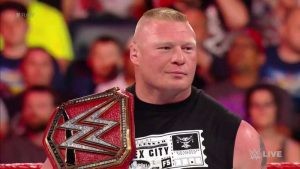 Last year, Brock Lesnar escaped with the victory. The match was quite Phenomenal (no pun intended) so nobody complained about Styles losing. However, fast-forward to November 2018 and we still have the same Champions, which means that they will square off once again. Now, booking this match can be a little tricky as WWE wants Brock Lesnar to look strong heading into his UFC return. At the same time, the WWE Champion can't be jobbed out once again as it will tarnish his credibility. So, here are five ways the match should end (based on preference, ranked from least to best in ascending order):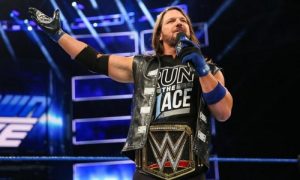 1. No Contest or DQ:  
Although an indecisive finish will help in protecting both Champions, this is not how things should go down. AJ Styles vs. Brock Lesnar is a Dream Rematch and probably the last time we will ever see these two in the same ring together. So, a clear winner must emerge. Moreover, Survivor Series will feature 7 matches pitting Raw Superstars against Smackdown Live Superstars so in order to establish "Brand Supremacy", a Brand needs to win at least 4 matches. Thus, this outcome is neither preferred nor likely.
2. Brock Lesnar Wins Clean: 
As we discussed above that when it comes to WWE, nothing can be predicted. As much as this finish will hurt AJ Styles' credibility, it is a possibility. Brock Lesnar is all set to return to UFC next year and there are rumors of WWE keeping the Universal Title on him until his UFC return, which means that Lesnar will head into his UFC fight as the Universal Champion. If that's truly the case, expect WWE to push The Beast Incarnate heavily for the next several months and book him to go through all of his opponents, including the WWE Champion AJ Styles, in a dominant fashion.
3. AJ Styles Wins Clean: 
Well, this is more of fantasy booking than actual prediction. In a perfect world, WWE would have no problem in letting Styles go over clean as Lesnar won the last match so it would make sense for Styles to get his win back this time around. However, chances of this happening are slim to none but it will be a welcome surprise, that's for sure!
4. Brock Lesnar Secures a Dirty Win: 
One of the easiest ways to protect both men and make Lesnar look strong at the same time would be to let Lesnar win the match controversially. There are several ways how this can play out. Paul Heyman can cause a momentary distraction or we can see AJ's next opponent (next challenger for the WWE title) costing him the match. Most logical choices would be Randy Orton and The Miz. This finish will not hurt Styles' credibility, make Lesnar look dominant and kick off the next feud for the WWE title, all at the same time.
5. AJ Styles Secures a Dirty Win:
We saw at Hell in a Cell this year that Styles is not afraid to play dirty when required. If Styles needs to rack up the win this time, he needs to do whatever it takes to put the Beast down for a solid 3 seconds. We can either see Styles doing something dirty behind referee's back such as exposing the turnbuckle or hitting Lesnar with a weapon/title belt. We can also see Braun Strowman interfering to cost Lesnar the match and remind him that their feud is far from over. This booking makes the most sense and will result in the fan favorite going over this time, and prevent Lesnar from losing momentum.
The thirty-second edition of Survivor Series is all set to take place next Sunday (18th November) at Staples Center in Los Angeles, California. Make sure to watch it as it has the potential to be one of the best WWE Pay-Per-Views in a long time.