3 WWE Superstars Who Could Face Roman Reigns at 2019 WWE Clash of Champions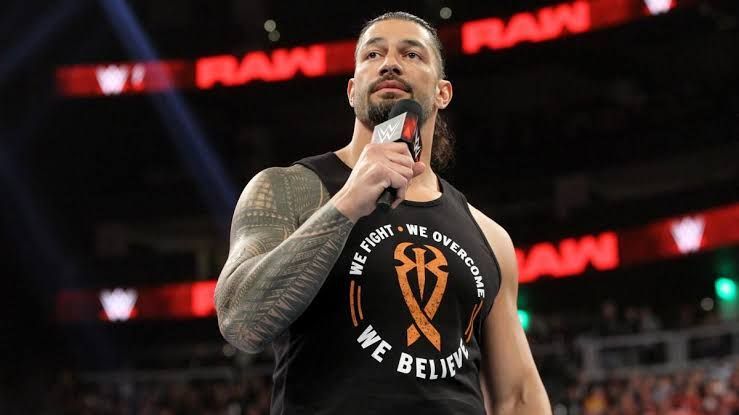 Roman Reigns has been a focal point of the WWE Universe, particularly ahead of the 2019 WWE Clash of Champions which is due to be aired on the 15th of September, 2019. There is intense speculation about who will be facing Reigns at Clash of Champions 2019.
Here are the 3 WWE superstars who could take him on at this mega event-
Current United States Champion AJ Styles: An unlikely opponent but highly probable. AJ Styles had a stellar 2018, holding onto the WWE Championship title till November when he was defeated by Daniel Bryan. He has shifted to Raw and his personality has changed with The OC in charge. Luke Gallows and Karl Anderson complement him towards being the most powerful outfit on the show. Styles is now the United States Champion and his buddies becoming Raw Tag Team Champions. Styles also had a match being disqualified versus Seth Rollins and he may be the wild card taking on Roman Reigns.
Kevin Owens: Another unlikely contender, Owens may be drafted in for a shot at Reigns with a unique feud. Owens' long-running feud with Shane McMahon may seem him eventually move on to a new bout with Roman Reigns.
Rowan/Daniel Bryan: Is Rowan Roman Reigns' mystery attacker? That is still unsolved although a lookalike has made his way into the proceedings. Either way, some believe that Daniel Bryan is actually masterminding the whole thing. Any one of them may eventually face Reigns at WWE Clash of Champions 2019 as per predictions. Rowan has regained his original name, i.e. Erick Rowan. There could be a Reigns vs. Daniel Bryan match with Rowan somewhere in the picture. There could be this match or even a triple threat at Clash of Champions although that may be a far-fetched possibility ultimately.
As can be seen, Roman Reigns has several probable opponents who can face him in an exciting clash at the upcoming extravaganza. However, the third match seems more likely and it could be Daniel Bryan who ultimately takes on the somewhat confused and bewildered Roman Reigns in the aftermath of the attacks on him. This could lead to one of the most intense feuds in recent times across the WWE Universe and if the final attacker's identity is revealed and confirmed, then Reigns may be looking to take revenge with a match. If that turns out to be Bryan, then well, things just go more exciting!