What to do if you have received a Sports Trademark Infringement Letter?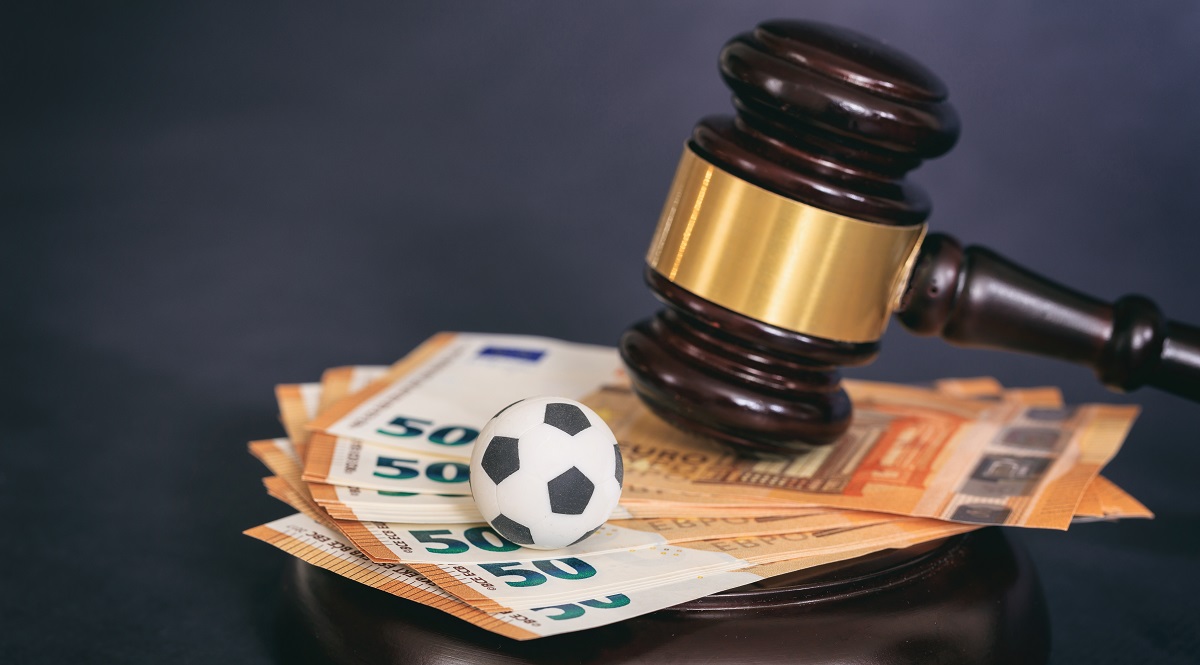 It would be pretty shocking if you suddenly receive an email one day while doing your work, saying you breached the trademark belonging to others. Suppose you get a cease-and-desist letter in the mail; this indicates that another business or person thinks you infringe on their brand, irrespective of whether the accusations are accurate. Receiving a trademark infringement notice may be distressing. It is critical to remain calm and refrain from acting immediately on the letter. In the absence of any proper advice from the trademark attorney, any action taken can be proved against you in future litigation. This article explains how to effectively deal with a trademark infringement letter and to prevent the situation from worsening.
What is Cease and Desist Letter?
In communication, you may get a cease and desist letter/email, which says or implies that you are possibly violating the trademark and requests that you stop using or consider discontinuing usage of the accused mark.
Steps to follow after receiving a Cease & Desist Letter
After receiving such a letter, the next question which may hit your mind is whether is it appropriate to respond to a trademark infringement notice or a cease and desist letter that you receive in the mail? There are specific critical actions to take after getting a letter and bringing the situation to a successful conclusion. Because there are many alternatives for responding to a cease and desist letter/email, and each of these options may have significant legal implications, we suggest that you contact an attorney who specializes in trademark disputes before making any decisions. Any letter or email of this kind should be taken seriously by the recipient. Think over the choices listed below before deciding on how to continue.
Reply
If you have good reason to deny the allegations, you may answer the letter/email and refuse the infringement. Another option is to ask for more concrete proof as to why the owner believes you infringe on their trademark, including the date of first use, whether the mark is registered nationally or the geographical areas where it is used.
 Do not reply and keep silent.
While a cease and desist letter may be unexpected, it is best not to react without considering the implications. Your emails or social media posts could be used against you in future lawsuits. Avoid the urge to respond or defend. Any emails you send to the person or attorney who contacted you may be used against you if the matter goes to Court.
Consult a lawyer:
Most of the time, the Cease and Desist letters are written in legal language. So there are chances that those may misinterpret the letter's wording without having legal expertise in that area. The most effective step after receiving a cease and desist letter is to consult with an attorney. It is a significant legal issue against your company that you should not take lightly. Failing to respond to the infringement notice correctly will cost you more money in the long run.
Follow your lawyer's advice.
A lawyer with expertise in intellectual property can examine both sides of the given case and provide you with their assessment of the probability that any further legal action will be taken and can update you about the sender's success in pursuing such action. Additionally, a lawyer may assist you in determining the appropriate course of action and, if required, in preparing a response. A lawyer's help may be very beneficial.
Negotiation
Most cease and desist letters contain the threat of legal action or ask for the compensation amount to solve the disputed matter. Such options in the letter do not mean that you are bound to follow the choices provided therein. In this situation, it is possible to engage in talks with the sender to reach a mutually acceptable settlement. A lawyer may assist you in negotiating with the sender and eventually spare you from further expensive legal issues. Examples include negotiating an intellectual property license, negotiating an alternative timetable to meet the requests in the cease and desist letter or just complying with some requirements instead of all of them. If you select this course of action, it is prudent to retain the services of a lawyer to assist you in navigating the intricacies of the negotiating process and ensuring that you get your desired result.
A trademark attorney with expertise in resolving trademark disputes can assist you in deciding between these and other alternatives and implement them.
The purpose of this article is to provide an overview of the subject. For your situation, you can contact one of Dubai's top law firms, HHS Lawyers and Legal Consultants provides all services relating to trademark enforcement to our valued clients. Our trademark attorney has wide-ranging expertise in filing cases relating to trademark infringement. professionally experienced trademark representatives have clear and realistic solutions for protecting your intellectual property and can assist you in:
Bringing an action for trademark infringement by drafting cease and desist letters or legal notice in advance of the lawsuit.
Answering any questions about the validity and infringement of third-party trademarks.
Resolving your dispute with the other party amicably and out of Court.