Thomas Tuchel, speaking to bundesliga.com, discussed the areas in which Bayern Munich need to make improvements ..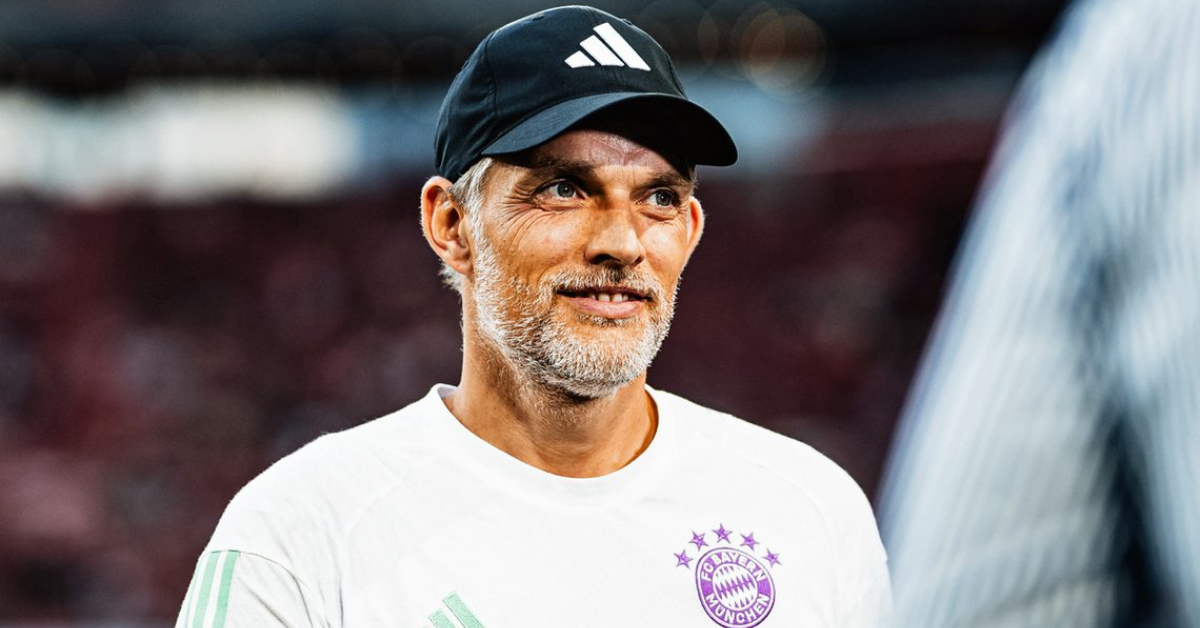 As they gear up for the commencement of their Bundesliga title defense this Friday.
Taking the reins from Julian Nagelsmann in April, Tuchel masterminded Bayern's clinching of their 11th consecutive Bundesliga championship, edging out Borussia Dortmund on goal difference in a gripping final matchday showdown.
Having completed his inaugural pre-season, the 49-year-old coach possesses a clear understanding of the necessary steps to prevent another heart-stopping conclusion…
(Note: The interview was conducted before the acquisitions of Harry Kane and the 2023/24 Supercup.)
bundesliga.com: Reflecting on the previous season, the title race was intense. How did it feel to secure your first Bundesliga trophy?
Thomas Tuchel: "It brought immense relief, I must admit. It seemed like we had forfeited our chances before the last matchday due to the home defeat against Leipzig, a situation where everything was within our control. However, we managed to regain our advantage through a stroke of luck and with the assistance of Mainz. The moment was incredibly satisfying because of the high tension and unexpected nature of the victory. Naturally, such circumstances evoke stronger emotions compared to leading comfortably and wrapping up matters prior to the season's closing stages. Nonetheless, in a broader context, it fell short of our internal expectations. Our performance lacked consistency and energy. We struggled to transmit our enthusiasm from the field to the spectators, which is an aspect we must address to uphold our standards and experience fulfillment."
bundesliga.com: How did you approach the team as you reconvened for pre-season? What ethos or framework did you aim to inculcate within the squad?
Tuchel: "For me, the framework always aligns with the players' talents, characteristics, and the composition of the squad. Stepping into a season in April was a somewhat unusual circumstance. Even more so because the team was contending for nearly all available titles. The timing posed a peculiar challenge. Presently, we enjoy the advantage of extensive knowledge about our players. This knowledge facilitated our planning. Consequently, shortly after resuming training, we swiftly established our gameplay principles in nearly every training session. Our focus rests on refining patterns of play, stylistic elements, and gameplay fundamentals. This approach provides us stability, guidance on what to prioritize, and areas for enhancement. This is our current trajectory, initiated promptly upon the resumption of training."
bundesliga.com: What do you desire from your squad when they step onto the pitch? What brand of football do you seek to manifest, and what do you stand for as a coach?
Tuchel: "On a general note, I aspire for a faster pace, heightened fluidity in our overall gameplay, and a more dynamic offensive strategy. Ideally, we aim to seize control of the game in the opponent's half, pushing them far away from our goal. We intend to implement an active approach, one marked by calculated risks in the final third, coupled with prudent and commanding play in midfield and defense. To simplify, our objective is to attack assertively, generate scoring opportunities prolifically, and collaborate in defense. Possessing the ball merely for the sake of possession lacks substance, as football is a holistic endeavor. What also eluded us was a distinct ethos, a spirit that resonates throughout the stadium—a sense that the team is collectively battling for each other, ready to surmount challenges and adversities during a match. This attribute was absent. We must toughen our resolve and better equip ourselves for challenging junctures. There's a considerable amount of work ahead of us."
By – Sahiba Suri