"There's Always a Silver Lining" – Roger Federer Addresses The Graduating Class at Rafa Nadal Academy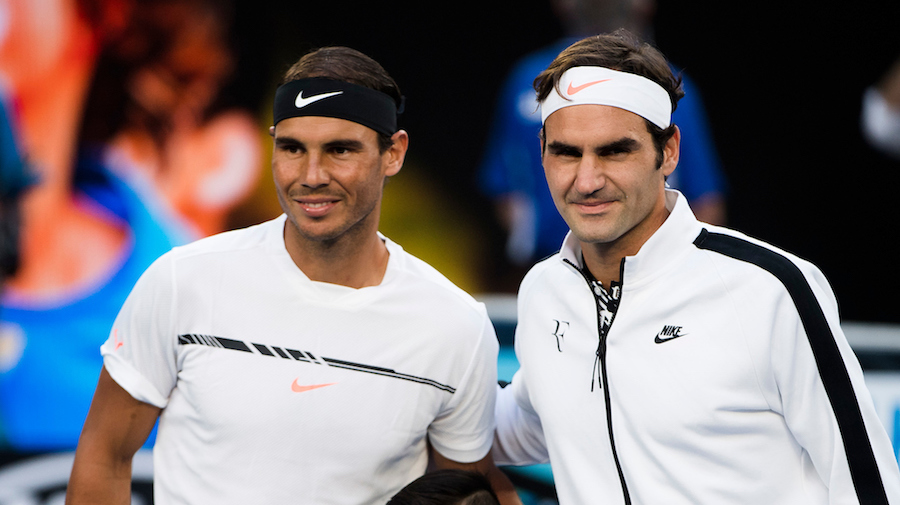 It's an unfortunate time for the graduating class of 2020 as the students cannot throw their graduation caps in the air along with their mates in their vicinity. However, with their blessing of technology, a ceremony has been arranged in various schools. For the graduating class of 2020 at Rafa Nadal Academy, Rafa's friend and foe Roger Federer was invited as the chief guest to address the graduates.
"Hello everybody at the Rafa Nadal Academy. Many congratulations on everybody who graduates today. I wish you all the very best for the future," Federer addressed.
"For those who go on and play professional tennis, you know what it takes, a lot of hard work and never forget to have fun, that's the most important part."
The Swiss maestro continued to speak about his and Rafael Nadal's never-ending passion for tennis. Hard work and enjoying the process of fulfilling one's dreams, makes all the difference.
The students are graduating in the midst of the pandemic vibes, but surely, the present limitations would motivate them to bring changes in the current imbalance of the world.
"Rafael Nadal is such a champion in so many ways" – Roger Federer
Federer's talks are certainly incomplete if he doesn't praise the Mallorcan muscle-man Rafa. Just like always the maestro commended his age-old nemesis and referred to him as the epitome of humbleness.
"For those that the tennis dream never worked out, I'm sure you had a great learning experience at the Academy in school. I hope you have learned a lot from Rafa, he is such a champion in so many ways," Roger said.
"He is very humble and you should always be kind to others. You are only as strong as your team. I hope you go on and have an enjoyable and successful career in whatever you are doing. You will look back at these days at the Academy as some of the best days of your life." World Number four Roger Federer concluded his speech by wishing them luck and sent greetings to Rafa and his family.
Later, the Spaniard warrior Rafa expressed his gratitude to his friend Roger for sparing his for his academy's graduation ceremony.
Last year, Roger revealed his retirement plans, and interestingly, he wanted to be a tennis coach at Rafa Nadal Tennis Academy. He revealed his plans to train the upcoming stars of the ATP circuit in the Mallorcan school of tennis.
Source: EssentiallySports