Sterling Reflects on West Ham Loss: A Tough One to Swallow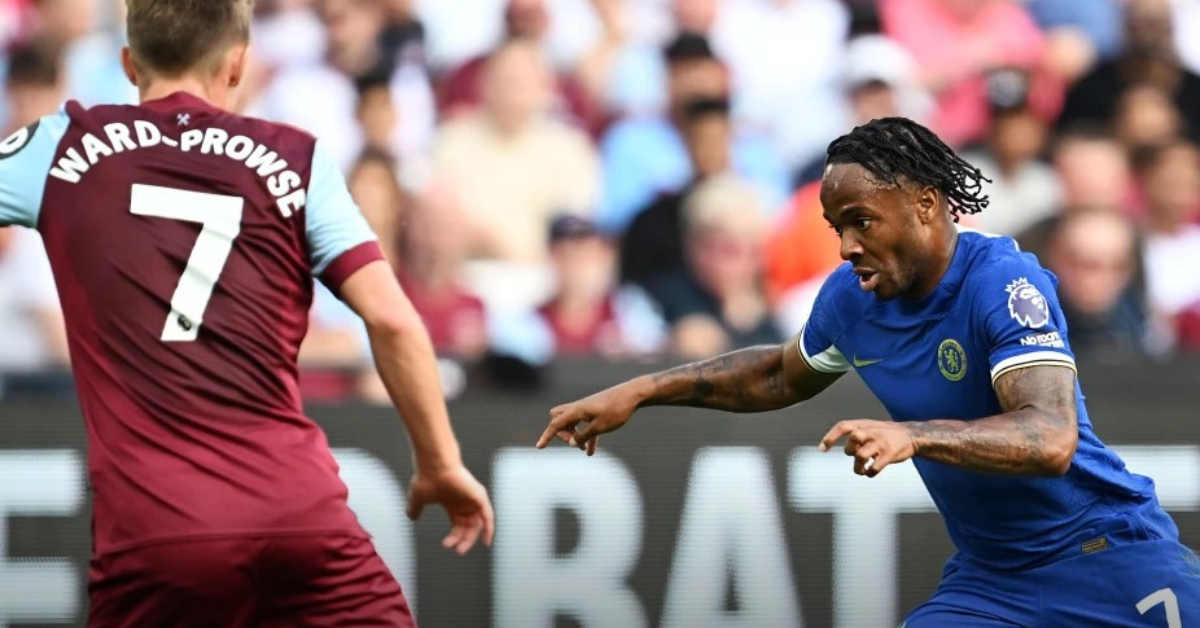 Raheem Sterling emphasized the contrasting clinical finishing of Chelsea's opponents, West Ham, as the decisive factor in their victory at the London Stadium. Despite holding a commanding 76 percent possession, outshooting their rivals, and boasting an expected goals tally of 2.45 compared to West Ham's 1.8, Chelsea suffered a 3-1 defeat in their inaugural away match of the season.
The frustration was palpable, particularly after Enzo's penalty, awarded for a foul on the standout Sterling, was saved. Sterling, rightly perturbed by the outcome, shared his sentiments post-match.
"It's a difficult one to take for everyone," Sterling expressed, underlining the importance of capitalizing on scoring opportunities. He emphasized the unforgiving nature of the Premier League, where missed chances can come back to haunt a team. Sterling acknowledged that West Ham gained momentum with the support of their crowd.
Although Chelsea dominated substantial periods of the game and created promising chances, their inefficiency in front of goal proved costly. Sterling observed that while they exhibited physical superiority, there's room for refinement in their approach.
"We just need to cut out some of the stuff we played and keep building," Sterling noted, pointing to both positives and areas of improvement. Despite the defeat, he highlighted instances of quality football played, signaling a progressive path forward for the team.
Sterling, who earned the official Player of the Match accolade, delivered an electrifying individual performance. He completed six successful take-ons, secured the penalty opportunity, and was on the cusp of multiple assists as he consistently bypassed defenders and delivered dangerous crosses.
Looking ahead, Sterling expressed his intent to recapture his prime form since joining Stamford Bridge, citing last year's transitional phase and his eagerness to reach his highest potential once again.
By- Sahiba Suri