Sharpshooter Duel: A Clash of Goal-Scoring Titans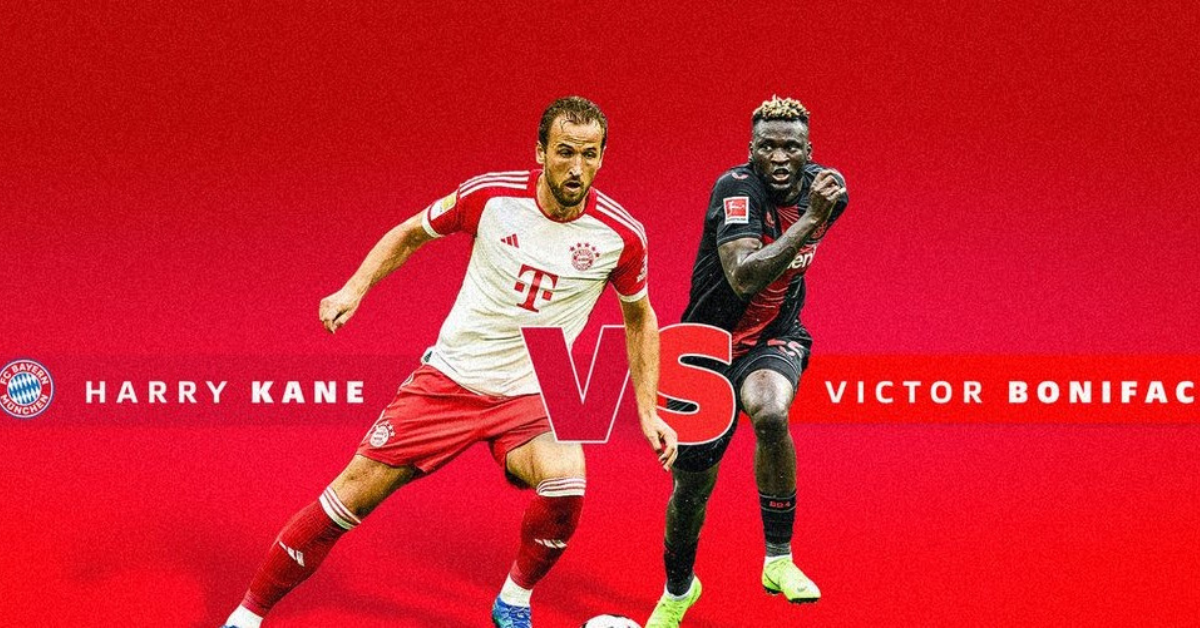 Sharpshooter Duel: A Clash of Goal-Scoring Titans
Harry Kane vs. Victor Boniface: A Showdown of Sharpshooters Under the Friday Night Lights
In the world of football, there are moments that fans eagerly anticipate, and the clash between Harry Kane and Victor Boniface is one of those moments. As they prepare to face off in an early Bundesliga title contenders' bout, the stage is set for a thrilling start to the weekend.
Both Kane and Boniface, newcomers to the Bundesliga, have made a resounding impact on the start of the 2023/24 season. Leverkusen's towering Nigerian striker, standing at 6'3″, has slightly edged out England's all-time leading goalscorer in the early-season statistics. Together, they have notched an impressive total of 10 goal involvements, setting the footballing world abuzz with excitement and anticipation.
Kane embarked on his Bundesliga journey with a stylish assist, setting up Leroy Sane for the opening goal in the season opener against Werder Bremen. The former Tottenham Hotspur star wasted no time in making his presence felt, adding a goal of his own in a convincing 4-0 victory under the guidance of Thomas Tuchel.
Similarly, Victor Boniface, who arrived at Leverkusen from Belgian side Union Saint-Gilloise, burst onto the scene with an assist on his debut, providing the setup for Jeremie Frimpong's goal in a thrilling 3-2 victory over RB Leipzig, their fellow title contenders and Supercup winners.
In his very next appearance, Boniface showcased his scoring prowess with a remarkable brace, including a well-timed header, in a 3-0 away triumph against Borussia Mönchengladbach. Observers couldn't help but admire Leverkusen's fluid attacking style and eye-catching goal-scoring ability. Meanwhile, in Bavaria, Kane was not to be outdone, matching Boniface's exceptional exploits. The 30-year-old marked his debut at the Allianz Arena with a perfectly taken penalty that rippled the net against Augsburg. His second goal of the day was a testament to world-class finishing, underlining his immense talent.
Heading into Matchday 3, Kane was leading the goalscoring charts, but the rivalry between the two sharpshooters was far from over. Both Leverkusen and Bayern Munich secured their third consecutive victories, with Leverkusen dominating Darmstadt with a resounding 5-1 win and Bayern securing a hard-fought victory away against Gladbach.
While Kane didn't find the net in Bayern's last league outing, Boniface continued his scoring spree, netting twice and providing an additional assist, propelling himself to joint-second in the league's top scorers' rankings.
As the anticipation builds for their showdown, fans eagerly await the clash between Harry Kane and Victor Boniface—a duel of two exceptional talents. This encounter promises to be more than just a battle for points; it's a showcase of footballing prowess, where the art of scoring goals takes center stage. The Friday night lights will illuminate the talents of these sharpshooters, providing a captivating spectacle for football enthusiasts around the world.
For more related updates visit our official website .
By – Sahiba Suri